The ripples created by the blockbuster Premam are yet to settle. Nivin Pauly, however, was conspicuously missing from the public glare in the seven months since the release of his biggest hit. The actor kept away from television shows or advertisements. Not even the social media got to see much of him.
He has been busy though. He considers the seven months as an important period in his life. Apart from receiving a state award for the best actor, he completed two movies with his favourite directors. Nivin Pauly teamed up with Abrid Shine on Action Hero Biju, expecting to recreate the magic of their earlier venture, 1983. The other film is Jacobinte Swargarajyam by Vineeth Sreenivasan, who gave Nivin a break in his directorial debut Malarvadi Arts Club.
Nivin Pauly, who is also producing Action Hero Biju, says he was not looking to act in all movies that come his way. He talks about the aftershocks of Premam and the shift from a romantic hero to an action hero. Excerpts from the interview: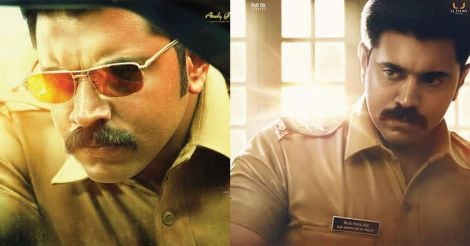 Nivin in the movie 'Action Hero Biju'
Did your fan base give you the confidence to produce a movie?
I am not that rich. I am aware of the value of money. If I were to do business, I wanted to invest in something creative. I decided to produce Action Hero Biju along with my friend Shibu Thekkumpuram, because I trust Abrid Shine and team. You need an energetic team with you. So we named our production company 'Full On'. We decided to enjoy every moment of the shoot, instead of announcing a release date first and racing to the deadline. Once a movie is out, you cannot have a correction in it. So we decided to release it only after we were completely satisfied.
Have you decided to do only one or two movies a year?
Nothing like that. I am looking for quality films. They should satisfy the audience. Recently I went to Chennai on an invite by Vikram to act in a music video related to the flood relief operations. I went to a theatre to watch Premam again. The film is running to a full house even after 200 days. That is the result of taking your time on a project.
Why did you maintain silence when attempts to imitate Premam resulted in violence on campuses?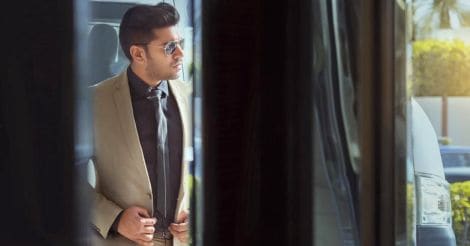 Nivin's first look from 'Jacobinte Swargarajyam'
It was not intentional. That movie has never given a message encouraging violence. It has only love and camaraderie. We do a movie with a good intention, so that the audience like it. It is natural to imitate the characters once a movie impresses. That is a personal decision. The problem starts when celebrations cross the limits. Most of the problems were created by adults. The incidents in the Thiruvananthapuram College of Engineering were extremely painful.
How did it feel to don a police uniform?
That was a moment of pride. Surya's police role in Gautam Menon's 'Kaakha Kaakha' is one of my all-time favourites. Action Hero Biju is a police story with soul. Cinema is a mix of action and reaction, like life itself. This movie has all of it. This is the life of an honest police officer. When I put on the uniform, my little son would ask sceptically, "Have they taken you in police"? Whenever he is fuzzy about food, we would tell him that we were going to call the police. He might have thought I myself joined the police to feed him.
Next movies?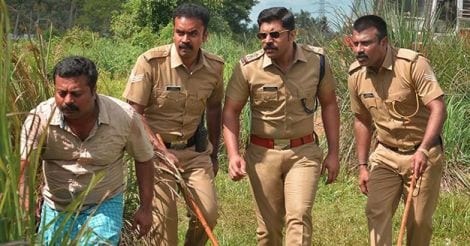 A still from 'Action Hero Biju'
Vineeth Sreenivasan's Jacobinte Swargarajyam. We shot for 45 days in Dubai. Our families joined us there. Then, Althaf of the Premam fame is making a movie. That is going to be sort of a reunion for us. There is also a Tamil film in the offing.