The journey from a housewife who rediscovers her passion for dance to a spirited journo searching for answers was short, but definitely not an easy one. For acclaimed Kuchipudi dancer Sandhya Raju, the lead actress of upcoming Malayalam flick Careful, it is also a reaffirmation of the multi-faceted artist in her.
With Careful all set to hit the screens on May 26, Sandhya talks about her film debut, dancing career, experience working in a V.K. Prakash movie and being a Nivin Pauly fan.
Sandhya is not a greenhorn in acting. A year ago, the danseuse had become a Youtube celebrity through her performance in a Telugu short film Natyam, where she played the role of Kalyani, a housewife who rediscovers the artist in her. According to her, Natyam familiarized her with the nitty-gritties of filmmaking, an area she was otherwise unaccustomed to.
"To me, a short film is like a starter of a meal while a feature film is the main course. Yes, the process remains the same mostly, except, you get an audience during the shooting process itself for a feature film," she chuckled.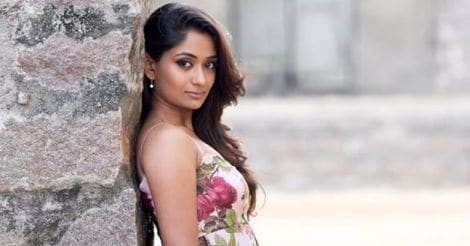 "It took little effort to mold myself for Natyam, since it was about classical dance -- the one thing I have been doing whole my life. But in Careful, an investigative thriller, I portray the role of a journalist -- a career and lifestyle I have no clue about. It was quite a challenge to figure out the mannerisms and ways of my character.
"I am not someone whom you would label as a cinephile, lest a follower of Mollywood. After signing up for this movie, I started following, or more or less, fell in love with Malayalam cinema. I watched Premam six times and turned out to be a huge fan of Nivin Pauly. I also watched Action Hero Biju during a flight and was left enamored with the actor's charm. Among the actresses, I admire Manju Warrier since hers is an inspiring journey. An amazing dancer herself, Manju's journey to become a leading actress simply gives goosebumps," Sandhya said.
"Malayalam movies are more realistic and natural. Unlike other film industries, story is the king in Malayalam movies. In addition to that, the audience here are way too smarter to be cheated," she went on.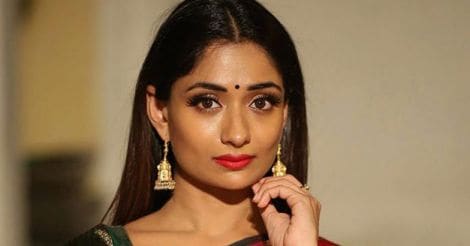 Sandhya, who never had to associate herself with Malayalam, however wasn't very uncomfortable handling the alien language. "Though Kannada is my mother tongue, I know Sanskrit and Tamil pretty well as a most of the dance songs are from those languages. So learning the basics of Malayalam was somewhat a cakewalk as most of the words sound familiar," she said.
Talking about the experience of working with the crew, Sandhya couldn't hide her excitement. "When I first came to the set, I was surprised to the core. I had apprehensions that film industry is not a place for women, especially behind the screen roles. Much to my amazement, our costume designer was a woman, so was our art director and one of the assistant directors. It was incredible to see many women in the team, challenging the conventional notions," she said.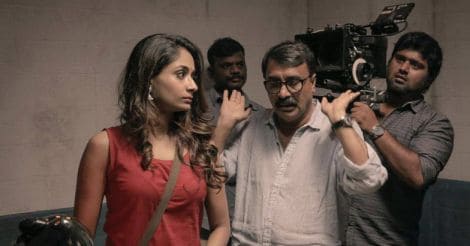 Sandhya with VKP on the sets of the movie
Director V.K. Prakash is someone who is not hesitant to experiment with his works. He didn't think twice before choosing Sandhya for the role, after watching Natyam. On the other hand, debuting in his film is nothing less than a honor according to Sandhya. "VKP is a funny, jovial warm person who serves as a packet of energy for the entire team, the whole day. Actress Nitya Menon paid a visit to the location one day during the shoot. I was meeting her for the first time then and right away, she said I was very lucky to have a chance to work with VKP on my first movie itself.
"The crew of the movie had many experienced faces such as Jomol, Vijay Babu and Vineeth Kumar, who lend me a warm hand of support every time I struggled. I messed up my lines umpteen times in front of Vineeth, who patiently waited every time until I got it right," she added.
The ultimate message the movie puts forward is the significance of safe driving and being careful on road, she said. "Ironically, I being the lead actress in the movie, met with an accident while shooting a scene. It was the final days of the shoot and I was supposed to ride a two-wheeler for a scene. I had never ridden a bike before and learned it just for the movie. Due to the inexperience, I lost control and slammed it into a wall and broke my hand. Luckily, I was wearing a helmet and it averted major injuries. There was only one week left in the shooting schedule and I had to finish the rest of the scenes with a broken arm. It was the biggest joke on the set," she couldn't help but laugh.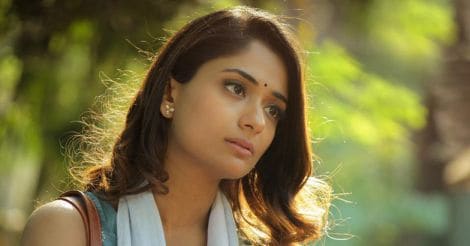 Sandhya Raju in the film 'Careful'
Sandhya, however, cannot promise devoting her career for films alone. "Although working for a film was fun, I would always address myself as a dancer rather than an actor. Sure, I will keep expanding my realms. I am an artist, I can't restrict myself into Kuchupudi alone. I have already been working as a model and theater artist. In between, I have also signed up for a dance-based project in Telugu," she summed up.   
Sandhya is the daughter of P.R. Venketrama Raja, the founder of Chennai-based Ramco Systems. She is married to Rama Raju.