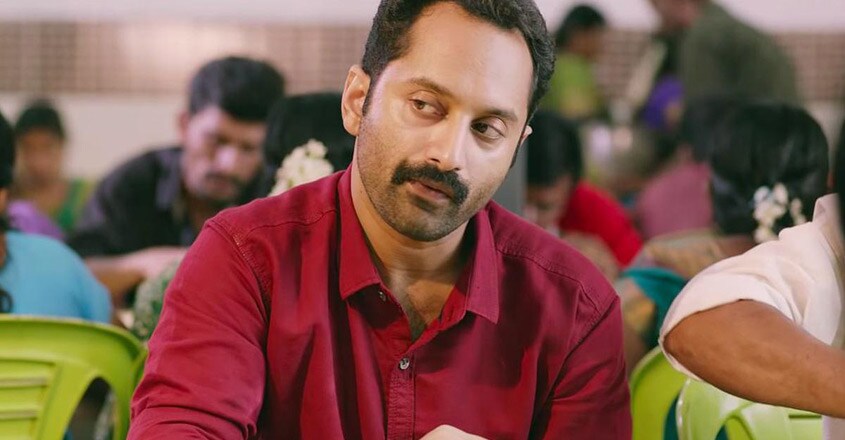 "Hi, this is Akash" and cuts in Fahadh to say, "Ath njan aakashathil aarunapo. Ippo njan Prakashan," meaning, that was when I was on top of the sky, now I'm Prakashan. This quip sums it up.
Just like the teaser suggested, the Sathyan Anthikad movie 'Njan Prakashan' takes a look at inane Malayali attitudes like the tendency to add a suffix like 'an' to local names like Prakash. Our hero, who is quite put off hearing his localised name, one day decides to change his name as PR Akash and does it officially by publishing in the Gazette.
To begin with, Prakashan is an irresponsible youth who wanders in his village jobless after pursuing a nursing course. Not that he does not want to make a living, but he does not want to toil and rather finds out ways to earn a living by hook or crook. (No, he's not trustworthy even for his own friends; jealousy is his weak point.)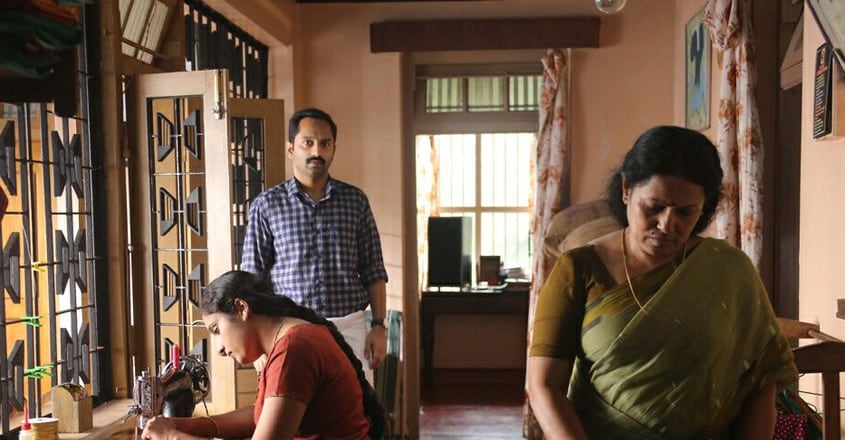 His life takes a turn when he learns that one of his juniors in college,who once was his love interest, Salomi (Nikhita), gets a job in Germany. And it leaves him disturbed. What follows are efforts to court her. For Prakashan, she becomes a ticket to Germany. Prakashan sticks on his decision and does everything to reach his goal. Comes in Gopalji (Sreenivasan), who decides to steer Prakashan's life. And Gopalji steers his life in such a way that Prakashan realises what his life is actually meant to be.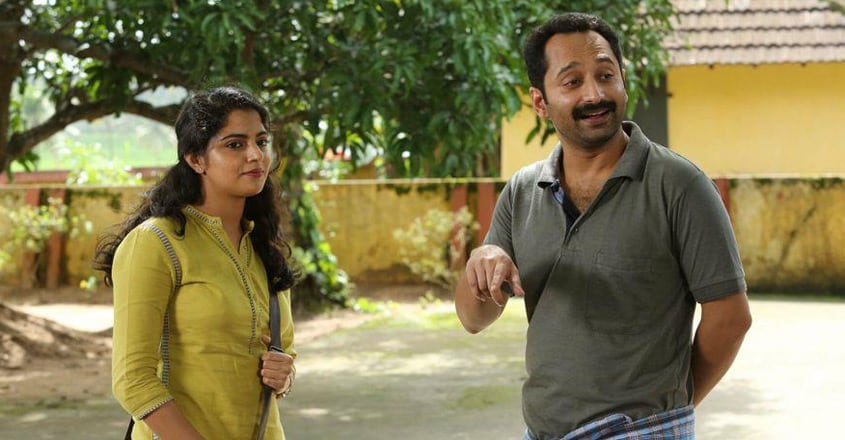 An irresponsible youth turns obliged man and set people around him happy - the story might sound no extraordinary but the packaging in 'Njan Prakashan' is definitely.
Actor Sreenivasan's writing provides ample fun-filled moments. Interestingly, Sathyan Anthikad is teaming up with Sreenivasan, almost 16 years after 'Yathrakkarude Sradhakku' and he has managed to keep the audience smile all through out the movie. There are instances which will remind one of Sathyan Anthikad's earlier outings and 'Njan Prakashan' has right amount of bitter-sweet emotions with less melodrama.
Fahadh's expressions and subtle reactions gel well with situations. When Fahadh gained a star image from the 2012 movie '22 Female Kottayam', many wondered if he could play the regular hero type characters which carried comedy and drama. He cleared this doubt with his impressive roles in 'Oru Indian Pranayakatha', 'Diamond Necklace' and 'Maheshinte Prathikaram'. Earlier, this year, if Fahadh stunned us in 'Varathan', he made himself a loveable guy all over again with 'Njan Prakashan'.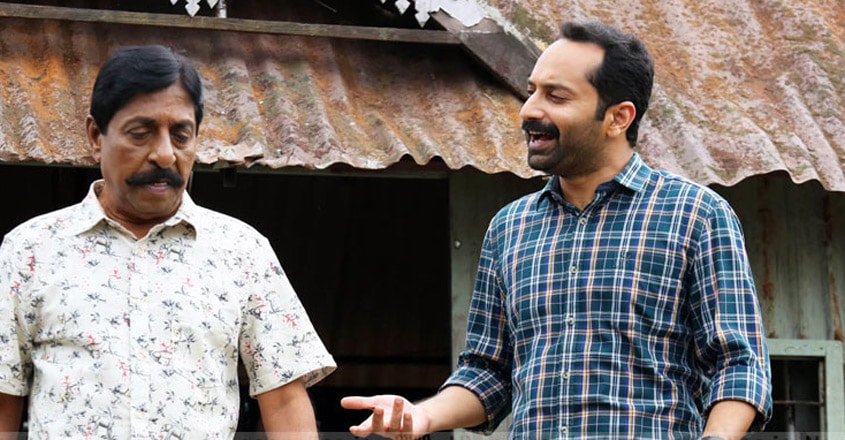 While Sreenivasan, KPAC Lalitha and Nikhita making decent appearances, Devika Sanjay grabbed attention with her impressive debut.
The movie opened with a narration detailing about Fahadh's character but for an actor who is known to express his acting skills even through his eyes, the narration seemed unwanted.
Shaan Rahman's musical gives a good feel to the overall mood. S Kumar, the senior cinematographer, has done a great job by creating a wonderful backdrop for the movie especially the visualisation of the song sequences.
With a high chance to be the season winner, 'Njan Prakashan' stands as the recent best of Sathyan Anthikad. Like how getting Prakashan's life was simple in theory, the movie 'Njan Prakashan', with a simple plot is a neat family entertainer that will make you smile.