We have all watched and cherished them: campus based movies. And almost all of them carry moments of laughs, nostalgia, comfort, and even get us a better sense of what it means to be in a campus. And after watching the catchy songs and breezy trailer, I too expected the same elements to be in Aanandam. And without creating further suspense, let me tell you, Ganesh Raj through his debut movie has not just managed to live up to the expectations but also achieved to win hearts of all at the cinema.
Coming together is a beginning
Aanandam takes you for a ride with a bunch of engineering students as they go on an industrial visit (IV) to Hampi and Goa. True to life, for engineering students IVs are just a fun-filled trip and so is it for our lead trippers – Kuppi (Vishak Nair), Devika (Anu Antony), Akshay Raj (Thomas Matthew), Varun (Arun Kurian), Diya (Siddhi Mahajankatti), Gautham (Roshan Mathew) and Darshana (Anarkali Marikar). In every friends' circle, there will be people with different traits and our major excursionists are – a sweet innocent shy introvert person; a hot-headed and fierce person; a very disciplined, perfectionist, impassively well-mannered person; a little miss sunshine with full of life; a headshot and rockstar person; and one who likes more to listen to others.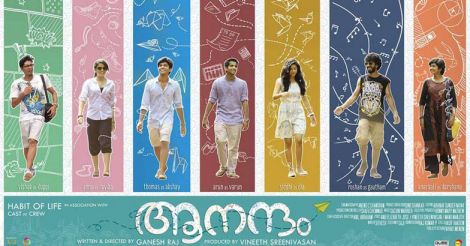 Keeping together is progress
The gang of students along with their classmates venture out for the tour spanning four days and each day shows how unique each of them is. The youths know that travelling together is the only time that can help them open one's mind. Far away from prying eyes, they do things that probably people like you and me have done or at least wished to do at any point of life.
Ganesh Raj's brilliant script along with an amazing making will make you smile throughout the movie. It seems being an engineering student himself, Ganesh could easily sketch out the college life in the most realistic manner.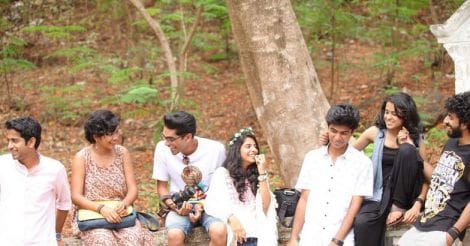 The varying shades of happiness are best portrayed by each of the character and probably the casting is the best aspect of Aanandam. Essentially a story of seven students – four boys and three girls – each of them gets equal prominence in the narrative. Each actor has done a brilliant job and justified their roles in the best possible manner. A special mention to Dr Rony for his well portrayal of the professor's role.
There is a freshness in each frame as Anend C Chandran's camera safari along with Sachin Warrier's music.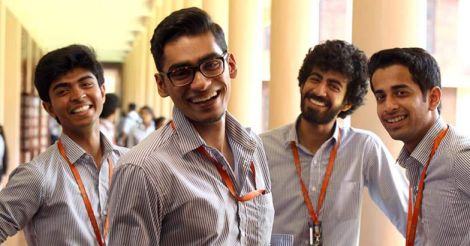 Living together is success
With colorful moments, the film takes you through a fun-filled journey. Deliciously shot and superbly narrated, Aanandam will be one of the riveting movie experience that one can get to see. And for those who are missing college life, this will make you all the more nostalgic. If joy is a deep-seated and enduring affection that endures for long, Aanandam will stay here.. deep inside!
Rating: 3.5/5