When did you last see a Malayalam horror-thriller movie? Ezra won't disappoint you if you are a lover of this genre. And this could set off a trend in Mollywood.
Jay K's Ezra is not just about horror. The movie won't scare you away, instead it develops on gripping story – that has fear, suspense with ample amount of thrilling moments and romance. 
A young couple shifts from Mumbai to Kochi and makes one of the oldest villas their home. Little did they know that the happiness in their life would soon be ruined. It all starts as the last Jew of Kerala passes away and Priya (Priya Anand) picks up a box from his antique collection from a shop in Kochi. 
Ezra tells the forgotten tale of Kerala's Jewish background and the movie is based on a concept called 'dybbuk' from the Jewish mythology. According to the legends, dybbuk box possesses a spirit and it shouldn't be opened. Once out of dybbuk box's captivity, the spirit enters the body of the person who sets it free. And yes, the box Priya bought was a dybbuk, which had the spirit of Abraham Ezra, a Jew born in 1941 in Kochi. Ranjan (Prithviraj) realizes that his wife Priya is possessed by the spirit of Ezra and seeks the help of Jewish priest Rabbi Benyamin (Babu Antony) and his son Rabbi Marcos (Sujith Sankar). The dybbuk has to accomplish its goal- to take revenge by destroying the world. 
Meanwhile, Tovino - who's ACP Shafeer Ahamed - enters the plot to investigate a murder case, which took place in the antique shop. Clues lead him to Ranjan's villa where the mystery unravels.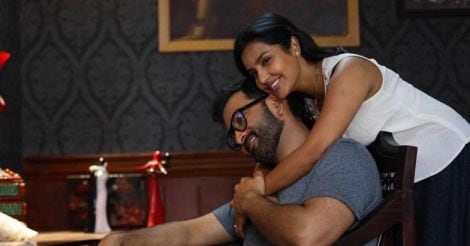 A still from 'Ezra'
An event that took place centuries ago comes back to life in the form of a revengeful spirit. Ranjan and Marcos go in search of Ezra's history and finds the real reason behind the revenge. 
Will Ranjan be able to help Priya and bring peace back in their life? Suspense mounts as an interesting twist awaits you post-interval and it will keep you on the edge of your seat.
Like almost all the other movies in horror genre, Ezra too leaves a question whether the supernatural elements would ever come back to haunt us.
Though it tries to keep a good pace till the end, the technique of exorcism in the climax fails to break the cliche. But that's the only minus point we could find.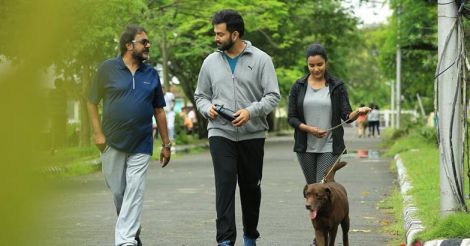 Brilliant visualization, amazing background score, thrilling supernatural elements and crisp editing make Ezra a wholesome movie experience. Ezra means 'cry for help' and we can see people screaming, eerie sounds and the cry of a spirit in the heart-wrenching story.
Prithviraj, who plays the lead role, has done an outstanding performance. Priya Anand is equally good and steals the show in her debut Malayalam movie. Sujith's performance as a Jewish priest is commendable.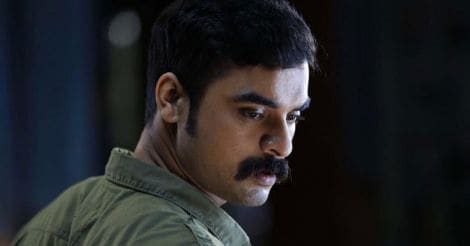 Sudev Nair, Prathap Pothen, Alencier and Vijaya Raghavan also play important roles in Ezra. 
It's not the just the fear factor that makes Ezra work, but its near-perfect narration of a forgotten era and people who existed in Kochi centuries ago.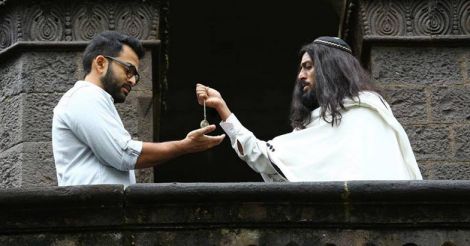 Onmanorama rating: 3.5/5