If youth cannot know how age thinks, Shiju S. Basheer's photography exhibition, which is conducted on the sidelines of Kochi Muziris Biennale, is an anomaly. Shiju's photos effectively captures the wisdom of those in the fall of their lives.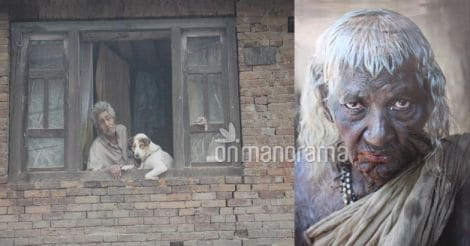 'Widower and his abandoned dog' (left) Indigenous medical practitioner (right)
Although the basic theme of the project is old age and loneliness, each of the pictures on display has a tale of its own. You might notice the story of a widower and his abandoned dog, or of an elderly man who became an expat half a century ago or the one of a sorceress who treats venomous snake bites. Whatever it is, the ravages of time are well-documented in these frames at Ballard Bungalow in Fort Kochi.
A documentary film maker and a passionate photographer, Shiju discovered his muse in old age sorrows and the aloofness of isolation during his journeys in search of people and cultures.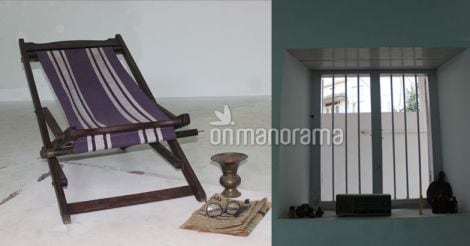 "Old age and loneliness are interconnected by nature," says Shiju. "I couldn't shut my camera's eye to the vibrant colors of old age I found across nations. I traveled around the world for the sake of my work and passion. And some day, I found myself left with these loud pictures, shouting their relevance and worthlessness at the same time," he adds.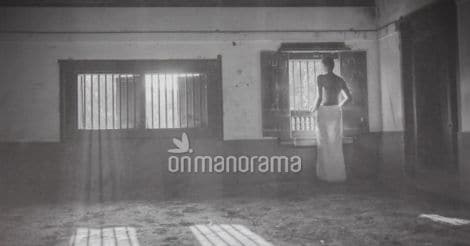 Shiju hadn't concentrated on themes when he started his journey with camera. But soon, age started a romance with his lens and Shiju willfully turned his camera towards the aloof shades of isolation. What he yielded was a collection of incredible shots, which describe the pain and sorrow of being old and alone.
"This picture of an indigenous medical practitioner is something that catches everyone's eyes. I regard this as the loudest picture I have taken. She screams her existence silently through her expression," says Shiju, pointing at one breathtaking image of an aboriginal woman.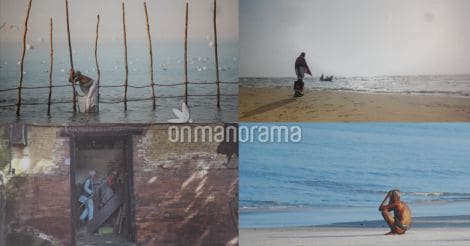 Turning to another picture, he says, "This old man, hailing from Pakistan, hasn't returned back to his home for 25 years now. His face reflects the sorrow of life in exile. I captured this picture from the deserts of Saudi Arabia."
Yes, age laughs in your face at this small gallery of wrinkles, grey hair and fallen teeth.
Shiju, who has already published his senescence collection in the form of a book, is looking forward to explore more vibrant colors in his future journeys with the camera.