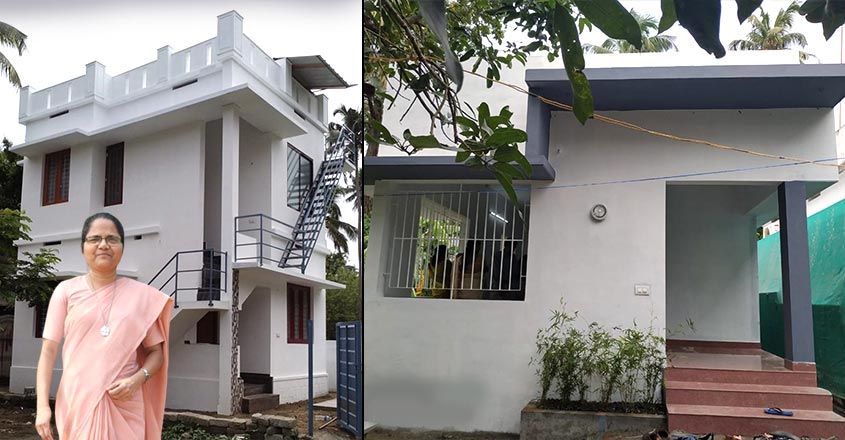 Sister Lizzy Chakkalackal, Principal of Our Lady Girls Convent Higher Secondary School, Thoppumpady in Kochi is engaged in a noble venture - building safe and strong homes for needy people. She launched 'House Challenge', an initiative for the purpose, six years ago that built and handed over 120 houses the Onam last September.
The seed for 'House Challenge' was sown when Sister Lizzy visited the homes of her students six years ago. One student hailing from the coastal area was living in miserable conditions. She lived in a ramshackle hut which could collapse any time. The nun informed other teachers and students of the school about this girl's condition and suggested that a good house be built for her. Everyone agreed and with their financial support, the student from the coastal area soon got a new pucca house.
Sister Lizzy realized that there were many people living in similar pathetic conditions and decided to continue her efforts to help them own a good house. She now receives contributions from teachers and students of the school who set aside the money meant to be spent during various festivities for 'House Challenge'. The alumni and retired teachers and staff also donate liberally.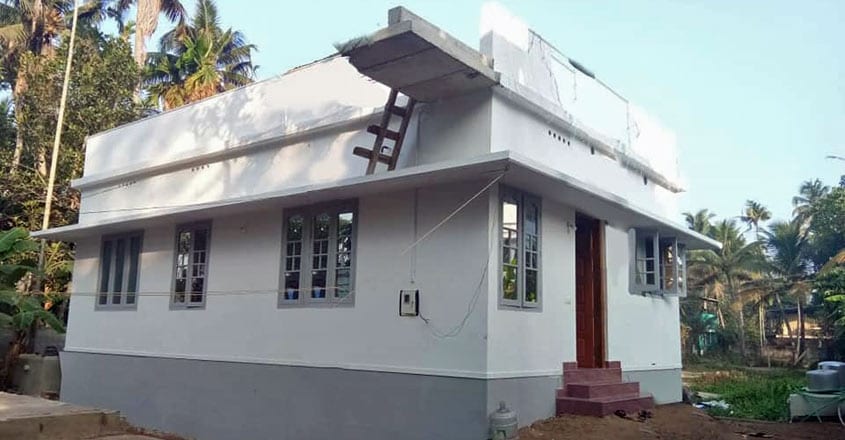 Most of the beneficiaries own a mere one or two cent-plot of land. The money available from government schemes like PMAY (Pradhan Mantri Awas Yojana) and Life Mission are hardly sufficient to build a house. So this amount is used to meet the labour charges.
The nun identifies beneficiaries of 'House Challenge' with the help of local bodies. "Building a house on small plots is also a challenge but we have completed 120 homes, of which 76 were built for the poor students in my school," says Sister Lizzy.
The size of the house is decided based on the number of family members. There would be a living-dining hall, kitchen with all basic facilities, bathroom and one or two bedrooms in an area of 500 to 700 square feet. Incidentally, the cost of each dwelling is only Rs 5 lakh.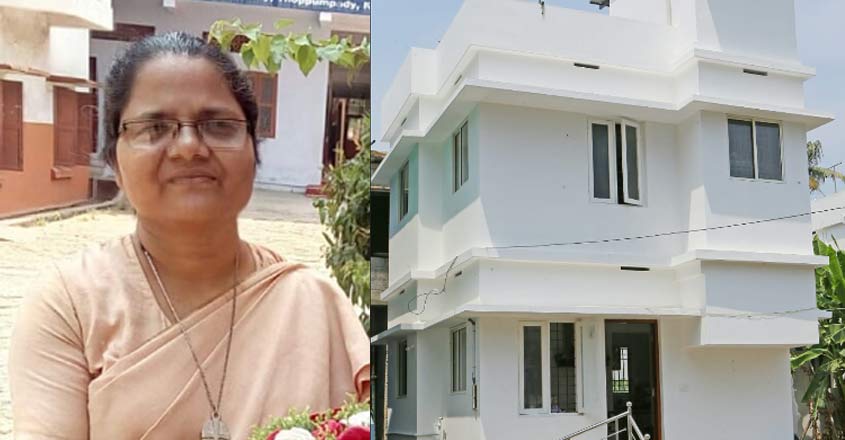 "Most of the beneficiaries belong to the lower financial strata and would never be able to find money for maintenance later. So, good quality materials are used for the construction," says Sister Lizzy.
A notable effort under the nun's initiative took place after last year's floods. 'House Challenge' adopted 150 families who lost their homes in the natural calamity and over the last one year, 25 houses were built for them.
After the success of 'House Challenge', the sister is planning another project named 'Bhoodanam' under which land for would be identified for landless people to build houses.
Expressing her gratitude for the support of students, colleagues and other well-wishers, Sister Lizzy also mentions the boost 'House Challenge' receives from Malayala Manorama's 'Nalla Padham' programme. She also has ensured that her activities were not brought under the exclusive authority of any organization.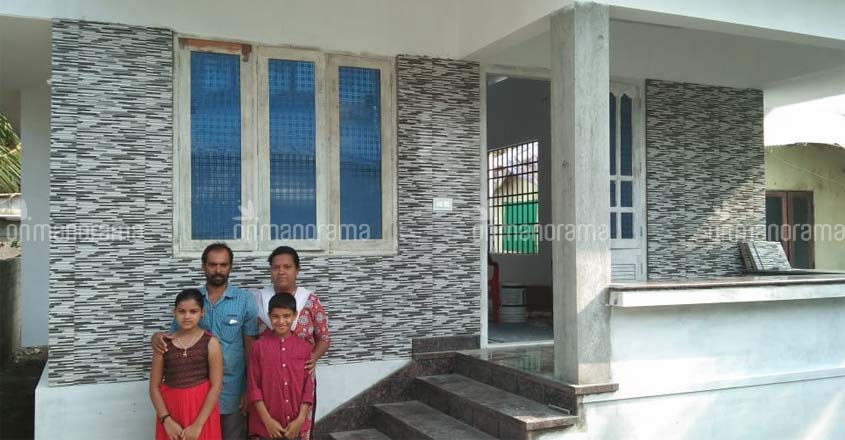 When asked what inspires her to continue with her 'House Challenge' activities, Sister Lizzy explains: "I have seen the plight of the mothers of differently abled children, that of handicapped people and the sick belonging to the poor strata of society. Such experiences have shown that a strong house is the best solace for such people."