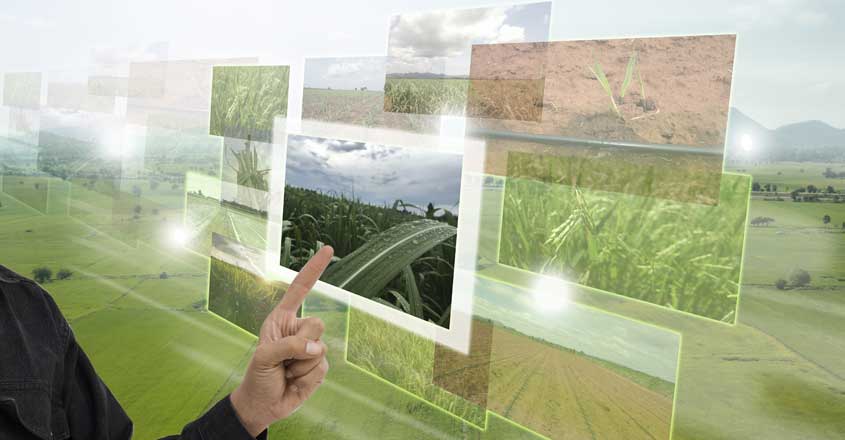 Agriculture has always been a risky venture in India owing to the vagaries of monsoon. If despite this, agriculture has thrived in our country for long, it is primarily because of the exemplary wisdom, toil and perseverance of our crores of farmers.
They have traditionally banked on their vast storehouse of knowledge and intuition gleaned from years of experience to ensure steady yields.
However, changing weather patterns due to climate change, and degradation of land and water resources challenge the traditional farmers and their experienced ways. This has resulted in a worrying drop in output and productivity.
All these point towards the necessity of turning farming into a smart enterprise in tune with the challenges and opportunities of the present. This is exactly what two young researchers from Punjab has now done by developing a 'smart farming system' based on artificial intelligence and Internet of Things (IoT).
Named 'e-parirakshak', the tool has been developed by Mahendra Swain and Wasim Akram, who are research students at the Lovely Professional University in Punjab.
The smart device is designed to constantly monitor the soil characteristics such as fertility, moisture and temperature, and can also be used to operate from a distance water pumps, blowers and sprinklers in the field. All the data collected by the device are stored in the cloud for future use.
The researchers have filed for obtaining patent for their e-parirakshak system. The research was supervised by the faculty members, Rajesh Singh and Anita Gahlot, at the department of electronics and electrical engineering of the university.
The smart system comprises several sensor nodes that can be placed at various locations in the field and small, hand-held monitoring devices fitted with LCD screens. The soil characteristics of the field are displayed on the screens, and micro-controllers are used to control water pumps and sprinklers.
The e-parirakshak system evaluates the data obtained from the field by using advanced machine learning algorithm and recommends the most suitable crop to the farmer. 
The device can also prescribe the right quantities of water, fertilizers and pesticides required for the healthy growth of the crop. Moreover, it can detect any disease afflicting the crop and alert the farmer.  
The smart farming tool is ideal for both traditional and modern farming practices. A major advantage of the system is that it does not require internet, and can be operated from anywhere within a range of 10 km from the field.