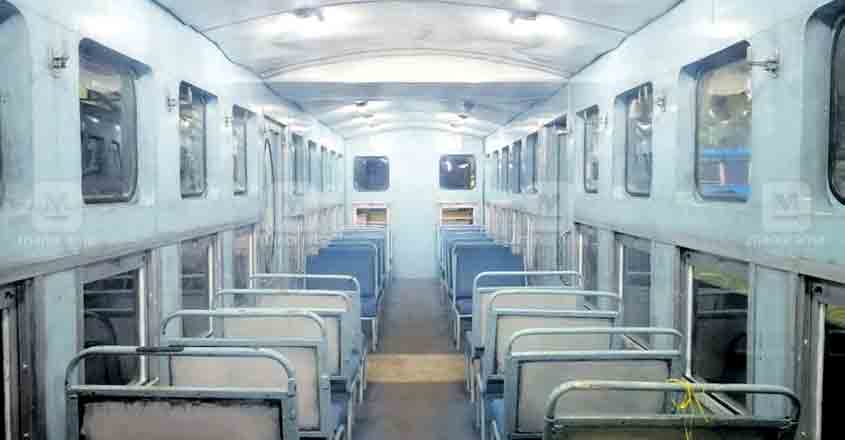 Wanna see the much-famed heritage train? But you don't need to go all the way to Coonoor ! Just hope on a bus (or your car) and head out to Kollengode, a sleepy, small village in Palakkad district. You can watch in wonder the heritage toy train of Ooty reconstructed in a godown in Kollengode.
The toy train was reconstructed inside the SRT Godown in Kollengode at a cost of 7 lakhs for the purpose of a film shoot.
The film, 'Ullasam,' starring Shane Nigam, is being directed by Jeevan Jojo. The toy train was reconstructed by Ninesh Thanoor, its art director. It took 12 days to complete the work. The design enables the 'train' to be opened from all three sides. Shooting can be done from both inside and outside the 'compartment.' The set of the train was arranged for continuing the work of the film after shooting at the real location with the Heritage Train for 3 days, according to Shafi Chemmad, executive producer of the film
Usually, the sets made for the film shooting will be demolished or abandoned after completing the work. But, the team of 'Ullasam,' which has rented the godown for six months decided to rent out the space for the shooting of advertisements or films. The godown was found by Sajesh Kollengode, location manager of the film.