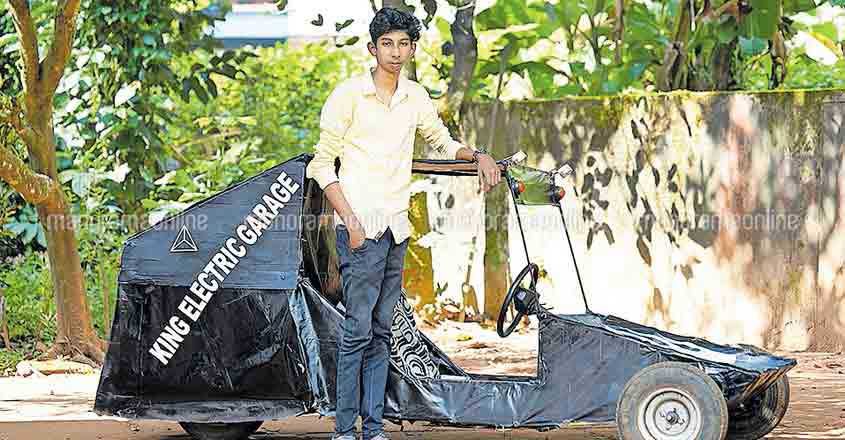 A first-year automobile diploma student from Vythiri has made car using a two-wheeler engine. Jude Tadeus of Ambalakkunnu Puthentharayil used a scooter engine and auto rickshaw tyres to make the vehicle.
The scooter car, which can carry only one person, has cost Rs30,000 and took three months to make. Jude started work on it during vacation after his Class 10 exams.
Fuel efficiency is high for the petrol vehicle, says Jude. He had developed an auto cleaning system to remove dust in houses, and had been a winner at the district-level in flower making.
Son of Reji and Sofia, Jude plans an electric bike next.