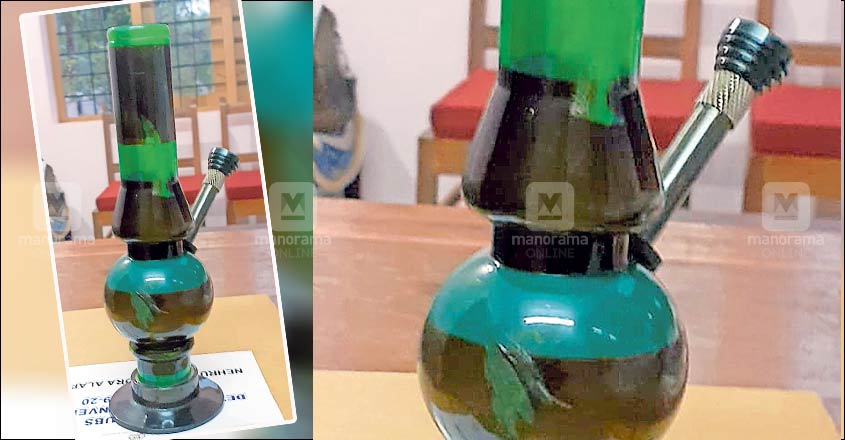 Chengannur: The area is witnessing a steady rise in consumption as well as sale of cannabis and other narcotic substances. According to official data, 38 cases in this connection were registered by the Excise Circle - Range Offices in Chengannur during 2019. In addition, several cases were taken up by the police. This year, the police sub-division alone has already registered six cases related to substance abuse.
In most of the cases registered by the Excise Department last year, those who landed in the net of the authorities were either addicts or carriers who had very small quantities of the banned substances in their possession, while the big operators remained elusive.
Another cause for worry is that DJ parties are being organized in and around Chengannur. Even though the scale of these parties is very small compared to similar events organized in Metros, the use of drugs has been reported here. Moreover, during a recent inspection at a students' hostel, the authorities had stumbled over a hookah used to smoke cannabis.
Officials have also learnt that a wide range of addictive substances are available in Chengannur, including cannabis 'beedis' and LSD stamps. There are regular suppliers who bring these banned items to the educational institutions. Vacant plots and places with overgrown vegetation are often the haunt of drug pushers and users.
The latest addition to the list of banned substances is 'Donald Trump', a narcotic named after the US President. Similar to heroin, the drug is in much demand among the affluent and sells at Rs 1,500 and above for 2 grams.
Excise officials said that cannabis is brought from Kambam and Theni in Tamil Nadu to Thiruvalla, from where carriers riding two-wheelers supply the stuff to users in Chengannur. The carriers, usually young men and students, are often trapped by the main agents to engage in the task. In case these carriers are nabbed by the authorities, they escape major punishment as the quantity of banned substance in their possession would be negligible.