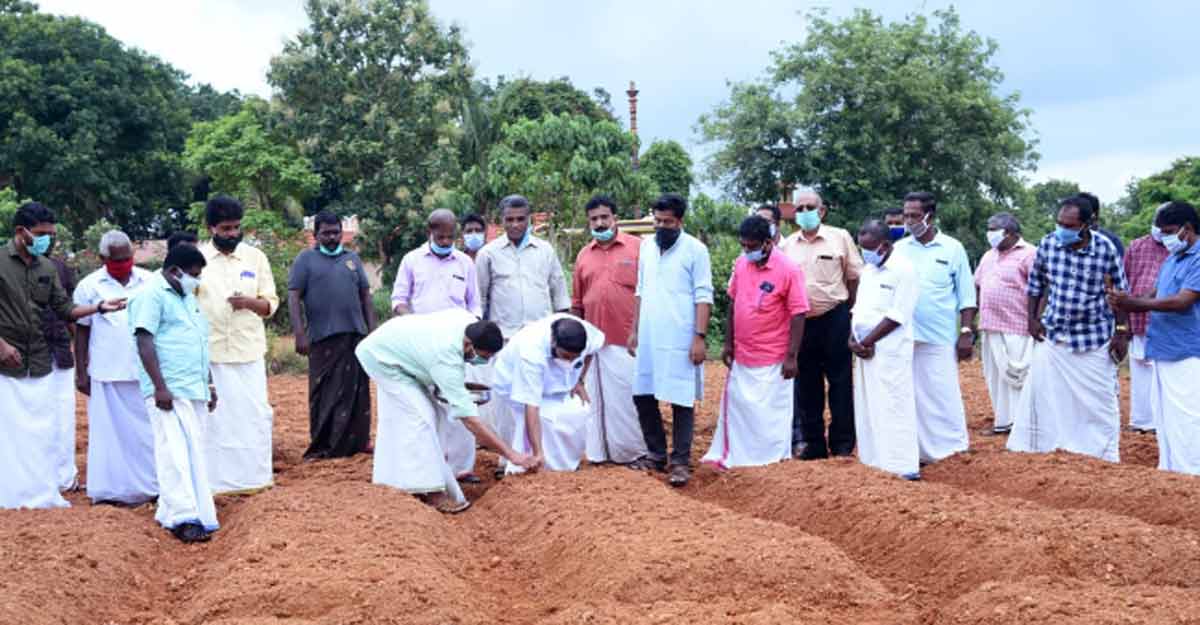 As part of the Kerala Government's Subhiksha Keralam mission to ensure food security in the state, the LDF has launched a slew of activities in Kollad.
Under LDF's drive to promote farming to support the mission, CPI(M) Kottayam district secretary and Karshika Samithi district chairman V N Vasavan inaugurated the programme at Kollad in the farmland donated by Dr Sunny Thomas and Thambi Thomas. As part of the inaugural ceremony, Vasavan sowed seeds in the two-and-a-half-acre land near the Thrikkayil Shiva Temple.
Panachikkad Panachayat president E R Sunikumar presided over the event. Kerala Karshaka Sangham district secretary K M Radhakrishnan, Karshika Samithi Puthuppally area chairman Subhash P Varghese, and Kollad local chairman P C Benchamin also spoke at the event.
NCP state committee member and NYC state secretary Ajish Jimmy George, Kolladu Service Co-operative Bank President C V Chacko, Panchayat member Shebin Jacob also took part in the event.
CPI(M) leaders A G Raveendran, A J John, K R Prasannakumar, J Rajesh, Sunil Kumar, Shaji P Uthuppu, Joy K Abraham; Kollad Padashekhara Samithi convenor Alex Thomas Cherupallil; owner of the donated land Thambi Thomas Nallur; CPI(M) branch secretaries T G Babu, Moncy Varghese; DYFI area president Mathew Sebastian; Karshika Smaithi workers Jose P Daniel, M K Velu, Manojkumar P S, Moncy P John, Moncy P Markos, and R Rajesh were present at the event.