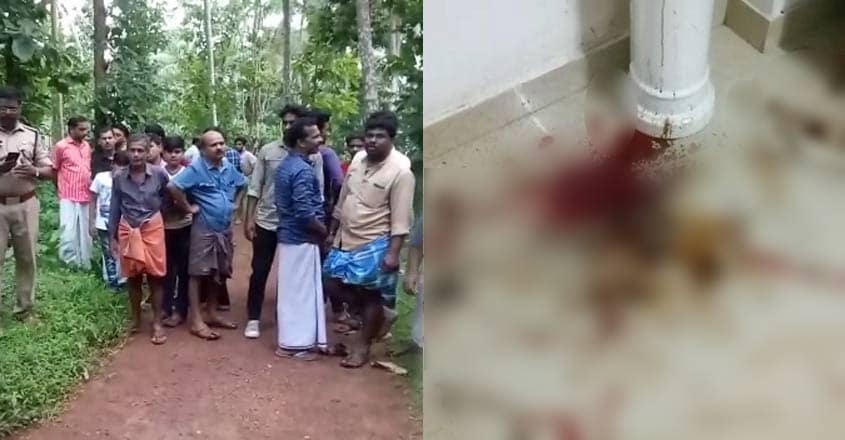 Kozhikode: A 30-year-old woman has been badly injured here after she was attacked allegedly by her estranged husband.
The man stabbed her with a knife after throwing acid on her. The attack occurred at Anayamkunnu, near Karassery, in Kerala's Kozhikode district on Saturday evening.
The victim, in her statement to the police, said that her first husband attacked her.
The woman, who was grievously injured, was first admitted to a private hospital in Mukkam, but she was later shifted to the Kozhikode Medical College Hospital.
The woman, working at a private clinic at Nellikparambil, was on her way back home when she was attacked. The injured woman rushed to a nearby home to escape the assailant.
She was taken to the hospital by the local people.
The police at Mukkam have begun a probe.
The bloody trail of vengeance
The incident was the latest in a string of fatal attacks over spurned love which have been reported from Kerala.
June 15: Soumya Pushpakaran, a Civil Police Officer from Vallikunnam, Mavelikkara, was hacked and burnt to death in broad day light by another CPO named N A Ajaz. Ajaz also succumbed to the fire injuries he sustained during the attack.
On May 31: Pushpalata, 39, a nursing assistant at SAT Hospital, Thiruvananthapuram, was stabbed by former ambulance driver Nidhin of Kollam after she rejected his marriage proposal. The right ear of the Chengannur native was partially severed in the attack.
May 28, 2019: In Meenadam in Kottayam a man tried to murder a woman after she ended their friendship. He entered her house and tried to smother her with a pillow.
April 4, 2019: An engineering student Neethu, 22, of Thrissur was killed by her friend Nidheesh, a resident of Vadakkekad. She was hacked and then set ablaze after she rejected his marriage proposal.
March 14, 2019: Palakkad native Manu, 24, tried to set a woman ablaze at Panampilly Nagar in Kochi after she rejected his overtures. The youth who fled to Abu Dhabi was arrested after a month.
March 13, 2019: A girl student was stabbed and set on fire by 18-year-old Ajin Reji Mathew after she backed off from their relationship. The incident happened in broad daylight at Thiruvalla town. The girl later succumbed to her injuries.