Craving to try some European classics or exquisite sandwiches? Then, Kochi's Pandhal Deli & Cafe is your place! This eatery, which has number of outlets in the prominent areas of Kochi, is by now among the city's most loved cafes that delivers their promise to offer an international comfort cuisine experience.
With freshly sourced regional ingredients, it offers a variety of specially curated dishes, including croissant and bagel sandwiches. Their Croissant sandwiches have their "signature" Chorizo Jam, which gives this meal an interesting yet unique flare. "Most of the items in our menu have a global influence by virtue of using certain ingredients or the technique of cooking," said Mini Jiji, a chef at Pandhal's Kadavanthra outlet.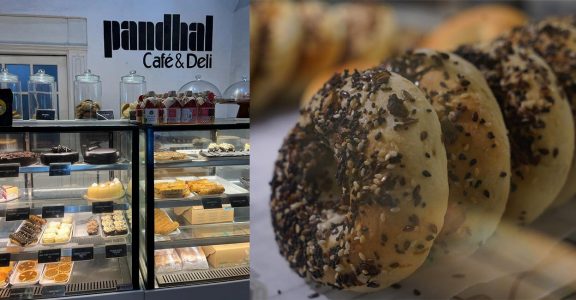 Mini has described Pandhal's beverages and desserts as the key elements of the fine dining experience that they offer.
The chefs at Pandhal also stated that their top goal is creating a menu of improvised world cuisine with distinct, strong flavour profiles. There is a stringent policy against using preservatives in our meals because "we don't compromise with the quality of our ingredients and the food we serve," she said.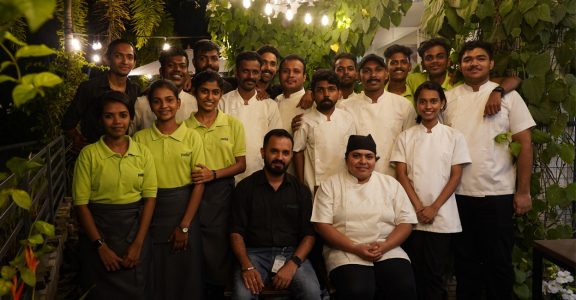 In addition to these, the eatery emphasizes the reuse of numerous food items that are typically discarded or not used. "We use a variety of food components to create our popular sauces, jams, or broth. For instance, orange skins that are typically tossed out after extracting the juice are used to make the candied oranges that are used in some dishes, she continued.
An alluring range of Beverages & Pizzeria
Pandhal Deli and Cafe serves a number of tea and coffee varieties in its menu, along with its in-house probiotic drinks and other fruit-based drinks.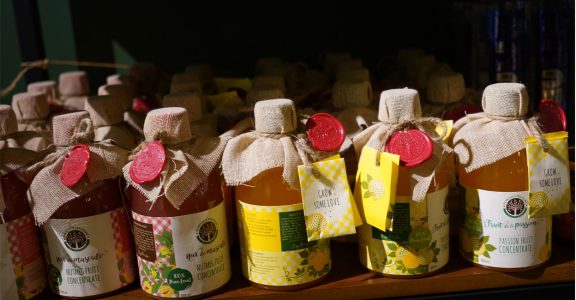 "We offer two varietals of coffee beans- 'Peaberry', which is a specially curated blend with a mild flavour, and the "Monsoon Malabar" blend that is made with Arabiaca and Robusta in equal proportions, giving it a bold flavour with a hint of bitterness due to the natural fermentation process," said Mini. Refreshing probiotic drinks, which includes Kombucha, Jun, Switchel and Kvass, are also popular among its customers.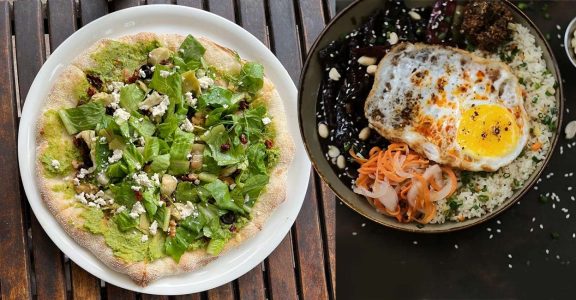 "We are currently serving Roman style pizzas (thin and crunchy crust) with a range of toppings and signature sauces in our restaurants," she said. Pandhal's Pizzeria in its Fort Kochi outlet is a delight to watch while relishing some good food and quality time.
Not just fancy names but tastes too!
Those who visit the restaurant for the first time must not miss its Malva pudding, which is a popular South African delicacy that is served with a warm butter sauce, Korean Barbeque Pork Rice Bowl, Roast Beef & Caramalized Onion Pizza, Elderflower Iced Tea, Berry Lemonade Granatina, Valrhona flourless torte and the Brown Sugar Milk Pie that is served with whipped Pineapple and Thyme Cream Cheese.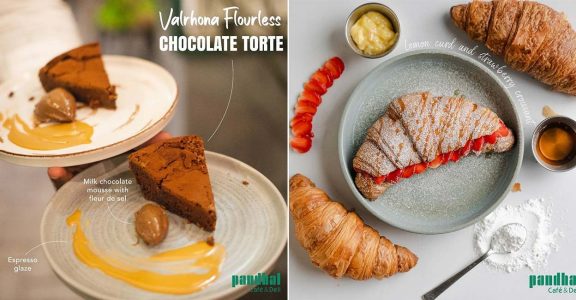 "Our Watermelon Kombucha, Chicken Birria Taco and Sangria Switchel are also another must-trys," said the chef. She added that Togarashi Chicken Wings, Pico De Galo and Katsu Chicken Roll are our customer favourites.