Kochi: From commoners to connoisseurs, Kochi-Muziris Biennale (KMB) has been attracting visitors of all sorts for the past two months. The art lovers who so far visited the third edition of South Asia's biggest art extravaganza include actors, filmmakers, writers, intellectuals and top bureaucrats. And unsurprisingly, all of them had a few good words to share about the multi-sensory experience at the coastal hub of Fort Kochi.
Check out what these celebrity visitors had to say about the latest edition of KMB.
K. Satchidanandan (Malayalam poet-critic)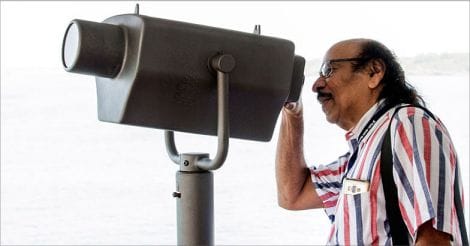 "There is a new artistic sensibility at work here. Art is growing more conceptual, emancipating itself from the idea that it is something that is fixed on the canvas into a larger space where it is in movement and flux. The exhibition is a reminder of what has happened to human beings, to objects, to nature, and also how the world could be better, different, beautiful and more egalitarian, if we would just think and act differently."
Benyamin (Malayalam writer)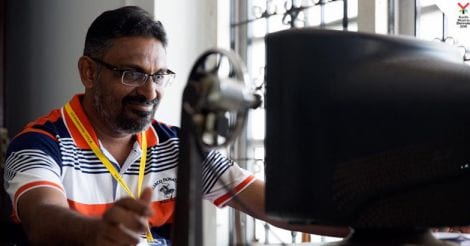 "What has made KMB 2016 different is the transformation of the written word into unique formats, making the 108-day-long fiesta a place of wonder that cannot be described, only experienced. We cannot feel these art forms just with our eyes, it has to be experienced with all our senses. These works are conversing with each other and with visitors: sending out silent, but strong messages on the political, environmental and even marginal aspects prevalent in today's world."
K.R. Meera (Malayalam writer)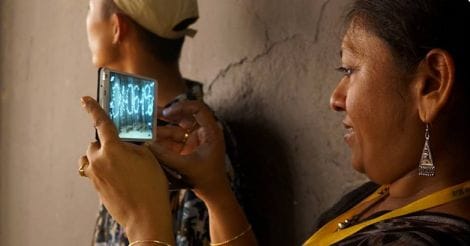 "KMB 2016 is a collage of drawings, colors, literature and technology. It is wonderful to see the works of art sharing space at the Biennale, irrespective of their form or style. The spirit of inclusivity in Sudarshan Shetty's curatorial vision is to be commended."
Aruna Roy (Social activist)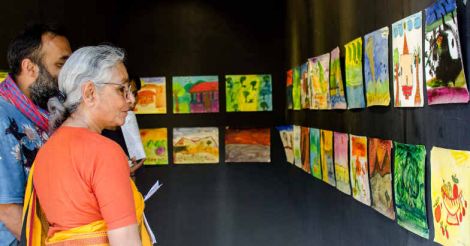 "The Biennale was a great space that combines many things India is struggling to place back in the center of priority. Art is a strain of culture that we are losing rapidly. The Biennale allows spaces of tolerance and freedom of expression for perspectives different from ours to discover new, extraordinary languages in terms of visual arts and other forms of artistic expression."
Anand Gandhi (Filmmaker)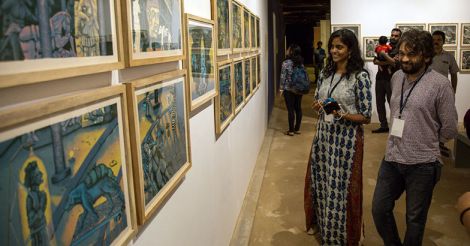 "The Biennale is a place where insights, inspirations and epiphanies are shared. This is the reason I am back here again: to look at life with insight, inquiry and curiosity. This is a deeply inspiring place. Each time I'm here, I get the sense of a growing movement. The impact a movement like this has on global and local communities is beyond imaginable: it will expand the scope of our language, our know-how, our ways of understanding and it is going to inform our lives."
Lisa Ray (Indo-Canadian model-turned-actor and activist)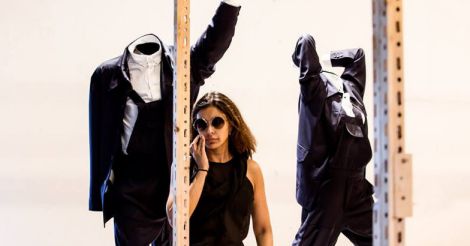 "The Kochi-Muziris Biennale is a fount of inspiration. I had goose bumps from taking in the thought-provoking, immersive works on display at the Biennale. Every single moment is totally immersive. I feel like I am coming out after a wonderful bath. It's like I am emerging from an ocean right now and I feel that all this art is just washing over me and it would take some time to absorb it completely."
Nithya Menen (South Indian actress)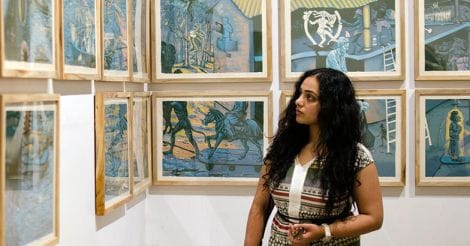 "A work of art is a human expression and the Biennale is an alternative space for the expression of creative instincts. The artists here are incredibly talented and they just lend me some new dimensions to my perceptions. I have always been child-like and I enjoy being child-like, scribbling with crayons at home in my coloring books. These are things I have always done, but it is nice to see that the Biennale is helping people to find the child in them."
Mallika Sarabhai (Danseuse)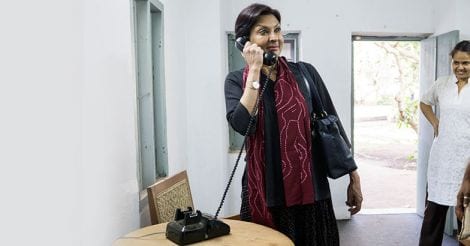 "The Biennale is how art is meant to be showcased. It is a different space, which is difficult to describe. The Biennale is an important fixture in India's cultural map and I am very excited that it is happening, even though there had been some skepticism at first."
Dhritiman Chatterjee (Bengali actor)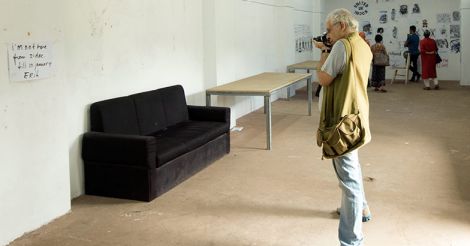 "The Kochi Muziris Biennale is very much on the path to the international calendar of biennales. Though the list of biennales has become arm-long, the enthusiasm has fortunately made Indian version more popular. Moreover, they are able to carry the activities and initiatives year-long. We came here with an open mind. We didn't research much about it. Such festivals represent the vision of curators and we cannot judge it in a negative or positive way. These are not just art exhibitions. Conceptually, this is a different thing, which the Indian audience is not familiar with. It will take some time to sink in."
Ramachandra Guha (Historian)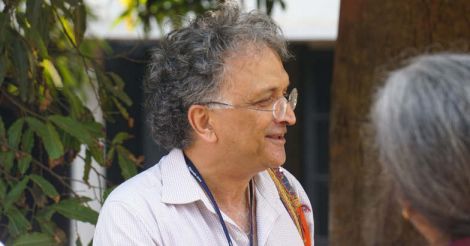 "Even with a few hours of immersion, one can see what an extraordinary event this is and how it has been exquisitely curated by Sudarshan Shetty. It is amazing to see the diversity and the kind of beautiful and occasionally provocative nature of the art and installation. I think everybody should come and visit KMB before it ends in March. As a historian, I see the event as an extraordinarily enriching, exhilarating experience after being around just Aspinwall venue."