All are petrified of venomous snakes. Naturally, everyone tries to stay away from them as much as possible. Usually, if we see a snake on the road, our first instinct is to run for our lives. We don't really stop to check if is poisonous or not. Apparently, there are people who take care of poisonous snakes and also profit from them. One country is leading from the front in that regard – Kenya. Snake farming is a fast-growing industry there. Kenya has become a profitable country by raising crocodiles and dangerous venomous snakes. While poultry farming and cattle farms are active in our country, 'snake farms' are mushrooming in Kenya. Venomous snakes, giant pythons, etc. are reared in such farms. Currently, there are around fifty authorised snake farms here. More than 20,000 snakes are raised in 50 snake farms in Kenya. The main purpose of such farms is to attract tourists. Snake venom for making anti-venom is also collected from such farms. Along with this, exporting snakes is also their main source of income. Snakes are mainly exported to zoos and research centres. Why are the number of snake farms concentrated in Kenya? How is it profitable for them? How does the country deal with the dangers of handling venomous snakes? There are farms in Kenya with over 200 workers. Snake farms also create other local employment opportunities. Know about that world, in detail...
Dangerous exercise
A small antidote will cost you around four lakh rupees (4200 pounds). This is also the reason why the snake farming industry is booming in Kenya. Snake farms started in Kenya years ago. The 50 existing farms earn most of their income from tourism. There are farms with over 1800 snakes. In 2017, BBC made a feature about snake farms in Kenya. That's when tourists started flocking to the farms here. They were keen on seeing the venomous snakes and to see how they are looked after as well as their effortless handling.
Dangerous cobras and vipers often attack the staff while handling them. In the documentary, some owners say that they had an employee whose leg had to be amputated after being bitten by a cobra, and an employee who died after being strangled by a python. All the snakes that come here are either caught in the forest or captured while climbing into houses. Breeding snakes are also included in this group. Snake farms also display snakes purchased from other farms. They often attack when they are being handled while displayed in front of the spectators. They also have a history of rarely attacking while being fed.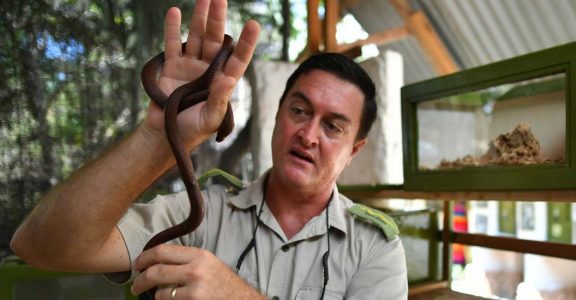 Snakes of the Egyptian cobra species are the dominant species on most farms. Their beauty is awe-inspiring, and their bite can cause death within 15 minutes. In other words, the Egyptian cobra is more venomous than the King cobra. Although Egypt is their name, they are also abundantly seen in Central Asia. Therefore, these are the most poisonous snakes in Asia. Vipers, black mambas, and pythons are all found on such farms. Perils are also numerous in such farms as venomous snakes and pythons thrive. Death, however, is not common as antidotes are stocked on all farms. However, there are many workers who had to have their hands or feet amputated due to the delay in injecting the antidote. Along with this, there are people whose bones were crushed after pythons coiled around them. However, the number of farms in the country is increasing as they offer better income. Currently, many people have submitted their application to the Department of Forest and Forestry to start a new farm and are awaiting approval.
There is a snake but no antidote!
Kenya is aiming to make its own antidote by activating this industry. Thousands of people die from snake bites in Africa and Kenya every year. Many succumb to death because there is no antidote in the country. At the same time, many countries are producing large quantities of antidotes using the poison from Kenya. Antidote manufacturing is expensive and complicated. That is what is holding back countries like Kenya from developing antidotes. After collecting venom from snakes raised in snake farms and injecting it into the body of animals such as horses and goats, the antibodies produced in their bodies are used to make the antidote. Many countries have found ways to manufacture antidotes in a cost-effective manner other than these complex methods.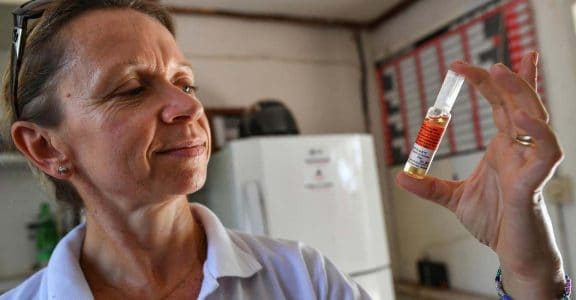 The glands of different species of snakes produce venom in different ways. Dutch researchers have tried and succeeded in using stem cells to tissue culture these toxic glands in the lab. These are called Organoids which are formed from stem cells. The venom of any kind of snake can be artificially produced by these organoids. Even rare species of snakes can be stem-celled and venom can be produced in the lab without breeding them. In India, cobra genome sequencing has been done. This can be studied in detail and used to artificially produce antibodies against cobra venom. Politicians are also aware of the importance of research related to the production of artificial anti-toxic drugs. That is why one of the promises put forward in Kenya at various times, including by the presidential candidates, is to provide facilities to manufacture the antidote in their own country.
Poisonous bag in the lab
In 2020, a crucial discovery was made in the world of science in the production of antidote drugs. Dutch researchers worked behind this crucial discovery. A group of researchers succeeded in artificially manufacturing the venom gland found in snakes. With that, it is possible to avoid raising snakes in labs for medicines and antidotes and harming them and extracting the poison. The world of science has already succeeded in artificially developing many small parts of the human body itself. Following these studies, the researchers were able to develop the snake gland. At the time the researchers had said that it was a historic achievement to be able to develop organoids through tissue culture. Job Brumer, a developmental biologist, led the research at that time. It is estimated that around 100,000 people worldwide die from snake venom every year. But still, the anti-venom treatment that has been followed since the 19th century is still in use in many places. This discovery was going to change this.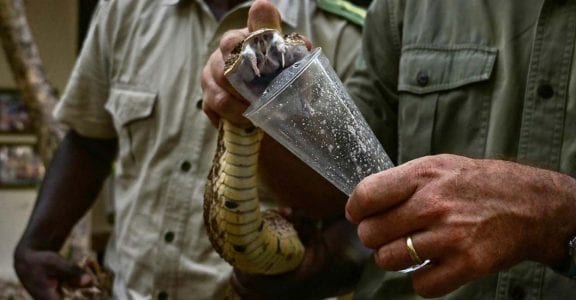 Creating the gland
Researchers have used the same technology used to artificially create human body parts to create venom glands in snakes. The venom gland is developed from tissue from snake eggs. In this tissue, the researchers mixed the factors necessary for their spontaneous growth. Then the cells started to grow. In this way, within a few months, the researchers have prepared more than 100 'snake gland' samples. These artificially prepared venom glands are biologically classified into four types. All of these are self-developing and biologically active producing toxins. They work in the laboratory in the same way that they work inside the snake.
'Cruel' exports
Animal rights groups such as PETA say that most snakes raised on Kenyan farms are sold to zoos, pet shop owners, and research institutes. They are shipped to zoos and pet shops in foreign countries without following any criteria. Those belonging to the category of exotic pets are stuffed inside shoeboxes etc. PETA explains that such snakes, which are shipped to foreign countries, usually die or become emaciated before reaching there. Kenya banned the international trade of exotic animals in 2017 following widespread protests.