There is no better investment than an understanding partner. What if your business partner is someone who knows your every strong and weak point?
Tenaz and Fidan stepped up their entrepreneurial quotient with footwear. Onmanorama Women presents you the lives and works of four pairs of sisters - second part of the series.
Fashion sisters
The HOH (short for 'head over heels') footwear brand has been a hit in Kozhikode ever since its launch five years ago. Tenaz and Fidan are hardly a year apart in age but consider each other more of a good friend than a sister. They knew what they were up to when they decided to launch their own venture.
The sisters wanted to try out in a place with lower rent. All they could find was a corner beneath an abandoned staircase. They made that into an opportunity. They painted the walls bright pink and hung their designer footwear on them like pieces of art. Passersby could not resist a glare.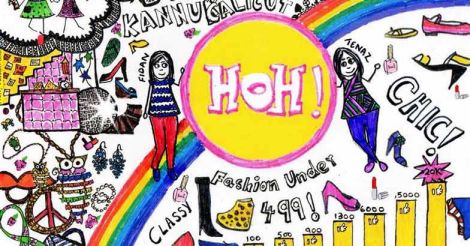 The HOH initially limited its sale to Facebook.
Tenaz said she hit on the idea when she was doing a B Com course at Christ College in Bengaluru. "There we could get cheap and good footwear. So that was the first thing to cross our mind when we started of our own business. Kozhikode did not have a shop like that for the college students."
On a day when they talked about their idea late into the night, they started a Facebook page featuring their creations. "We received tremendous response for the HOH footwear. We even received a mail from a Facebook office in Sweden, congratulating us on the number of followers despite having very little promotion or ads. We were proud of our work."
The HOH initially limited its sale to Facebook. Nowadays the sisters have aimed for more reach by joining Instagram as well. They go together to Delhi, Mumbai and Bengaluru to purchase the footwear. "The only time we fight each other is during those purchase trips. Both of us would want the same model for ourselves."
The sisters earn about Rs 1 lakh a month. Fidan completed her BBA from Providence College in Kozhikode.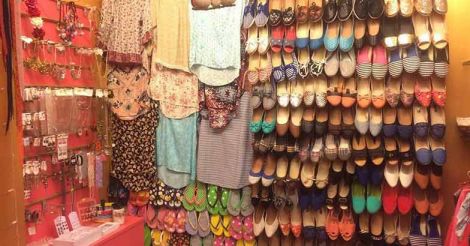 The HOH has showrooms in Kochi and Kannur.
"The initial idea was to offer college students cheaper footwear to match each dress. If you offered footwear at Rs 250 or Rs 350 and paired it with slightly cheaper accessories such as bags and key chains, the customers would want to buy them as well. So we settled on a tag line, 'Fashion Under 499'," Fidan said.
The HOH has showrooms in Kochi and Kannur. The brand also runs a shop exclusively for bags and key chains.
Read: Women | Business News | When in doubt, ask 'why not': an achiever shares her secret weapon