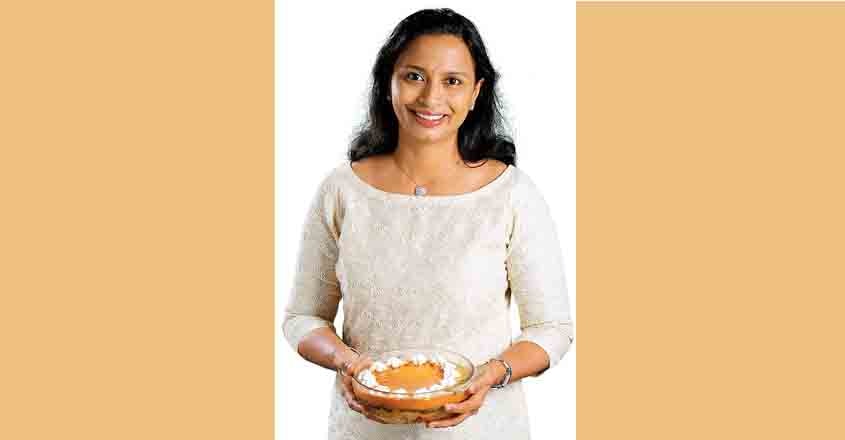 Math and caramel pudding do make strange bedfellows! Not strange enough for Neethu Manish, however. Ask her about the importance of math and she'll turn eloquent and talk to you about sharpness, precision, and perfect measurement in every sphere of life, particularly while making caramel pudding.

The 'foodpreneur' who makes around Rs 30,000 a month from serving her puddings, traces how it all began. Years ago, when her aunt decided to start cooking classes, she took her niece along with her. Neethu remembers that she was only in seventh standard then. But that was of little consequence. She just marched back home and took the kitchen by storm, baking cakes and whipping up puddings and desserts.
However, Neethu's mother, totally unimpressed by the high-funda culinary experiments declared that girls ought to first learn how to cook rice and curries. Her grandfather trained her to do everything … right from cutting and cleaning fish to doing the household chores, which ensured that the young girl would always be up and about and never fall a victim of sloth.
Whenever a festive occasion like a baptism or a birthday would crop up in the family, the puddings invariably were from Neethu's deft hands. That she made pudding for over a hundred people while in class ten is a feat for always, she recalls. The pudding was relished with folks coming up to her with compliments galore. This made her want to go in for more such catering.
A brilliant student, Neethu has a masters in math and was a rank holder in her PG and degree courses. She had a short teaching stint in St Joseph's College, Irinjalakuda, a job she loved as much as she enjoyed her cooking. But when marriage, kids, and college failed to match, she quit.
It was while cooking fulltime that the invaluable importance of math dawned on her. How to get the right measure is a skill indeed which needs mathematical precision. A slight difference in the consistency of ingredients will never get your dish right, she says. This is true of puddings too.
Her husband Manish enjoys her dishes. But things took a commercial angle when Neethu started accepting orders from Shibu, a family friend, who was running a catering unit. That was the genesis of 'Oasis Puddings,' which had the full backing of her husband, mother, and kids.
She always sends up a prayer before hitting the kitchen. 'May no one have a bad tummy eating my puddings,' seems to be her fervent prayer. She gets on cloud nine as soon as goodwill messages and phone calls come pouring in.''
''Once, my elder daughter and I took part in a cooking contest for a mum and daughter duo and my daughter chose to call her pudding dish 'Isle Caramel.' Her pudding was like an isle in an ocean of caramel. Today, there are a lot of takers for that special caramel pudding.
Neethu's daughter is a medical student in Mumbai now. Some time back, she won a prize at a cookery show, says the proud mum. Both the daughters are crazy about cooking.
It is with a tinge of nostalgia that Neethu recalls her childhood. Her father, who was a doctor, enjoyed cooking and would come up with great dishes while she got back from school. This love or addiction for food has apparently been handed down.