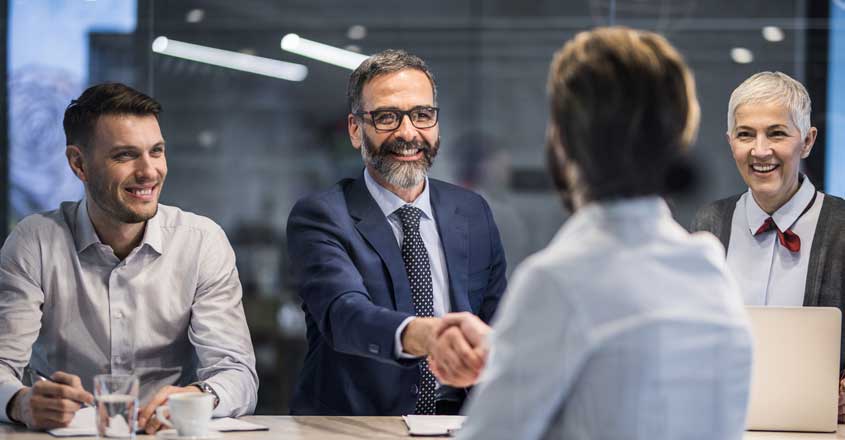 I can't change the direction of the wind, but I can adjust my sails to always reach my destination – Jimmy Dean
The human nature is inclined to constantly deny change and prefers to continue in a fixed, steady and unchanged state. We often agree to accept change only when we realize that our growth or journey forward would be jeopardized by the lack of change or modifications. Renowned writer Mark Twain has famously observed that a person spends around 17 – 20 years, just to acquire his/her formal education. After being students for around two decades, they are ready to give up this identity to acquire a new one. Myriad opportunities are opened in front of the students in the form of campus placements where they would be tested for their skill, talent, passion and critical thinking as well. They would have to alter their personalities too, primarily to improve and impress. The candidates, in order to elevate themselves to the position of dedicated professionals, may have to overcome many hurdles that may try to restrict them.
Even as you prepare yourself for the campus placement drives, it is important to start believing that you are not just a student anymore, but a soon to be professional as well. Convince yourself by repeating it few times a day. Look up to the lives and works of those who have achieved incredible success in your field of study or profession. Do not miss out on the opportunities to meet or communicate with such personalities. Besides making you mentally prepared, this would help you transform, by acquiring the unique body language and code of conduct of a true professional.
It is important to understand that the code of conduct expected of a professional at their place of work is nothing like having great fun with your close friends in the corridors of the college. As a student, you are constantly motivated to aim for individual achievements. Even the teachers prefer grooming students individually to bring out the best in them. However, this may not be the case when you are part of the industry. Here you would be appreciated for your team skills rather than individual achievements. Some may find this amazing concept of team work flabbergasting as they have been trained, until then, only to make personal progress.
It is often the timing at the new office that baffles many. Those who have managed their lives between the two bells at their college may find it a bit difficult to adjust to the office timings. Barring a few posts, there aren't any time regulations for employees working even in the government sector. In the private sector, especially where the employees are directly connected to customer services, a day at the office ends when they complete their job or assignment. The same could be said about IT and marketing companies as well. So, more than hard workers, smart workers are likely to make a fine impression here. Bill Gates, the founder of Microsoft, had once said, "When I have the toughest task to be done, I assign it to the laziest person, because the laziest person would find the easiest way to get it done."
The students, who venture into their lives as professionals, immediately after completing their course, are definitely in for a major surprise, that too, in the first few days itself. They would soon realize that whatever they had learned in college has got nothing to do with what they are supposed to do at their offices. It would come as a rude shock for many that they hadn't learned anything that they require to start their career as a successful professional. Acquiring practical knowledge is the most vital aspect of surviving in a professional space. An open mind to accept and share knowledge is what you need to flourish here.
Climbing the ladder of success, in a work space, wouldn't be similar to the chronological order of promotion that a student enrolled for a course is familiar with. No matter how smart and intelligent you are, it would take three years for you to complete a graduate course. However, in the modern fields of employment, more than seniority, your skills and professionalism are what matters the most. Excellent professionals rapidly climb the ladder of success and achievements, while mediocre employees continue in a static position, without progress.
Pressures, struggles and deadlines are part of a professional set up. One should be able to face these problems with a positive, relaxed and matured attitude. We may have gathered lots of information from the textbooks, our teachers and even from the internet. However, this information has to be refined and modified to meet practical goals at a professional work space. Hence, information that is refined is called knowledge. At your work space, you wouldn't be valued for the quantity of information that you know; but for the excellence that you achieve by internalizing knowledge. At college, you may have been appreciated for your silence. But, the companies are looking for able professionals who dare to speak out by communicating their ideas in the most amazing way. The excellence of a student is evaluated on the basis of the marks that he/she scores. But, as a professional, you would be assessed and appreciated for your skills, attitude and dedication to your profession.
Many prominent companies hold Academia – Industry bridging programs to make the students familiar with the ways and requirements of the company. The Mission 10X conducted by WIPRO and the Campus Connect of Infosys are examples of such programs which aim to bridge the gap between what the company seeks and what the education provides. At Marian College, Kuttikanam, which is an autonomous institution, soft skill training sessions are strictly included as part of the syllabus. The timing at this institution is regulated as per the corporate timing which helps the students cope with such factors at an early stage itself.
Changes are natural and inevitable and are also the beginning of something new and improved. A seed can germinate into something beautiful and useful only if it goes through change and transformation. Instead of ignoring the forces of change, one has to embrace it and head forward with confidence and grace. As Charles Darwin has aptly said, "It is not the strongest of the species that survives, but the most adaptable."