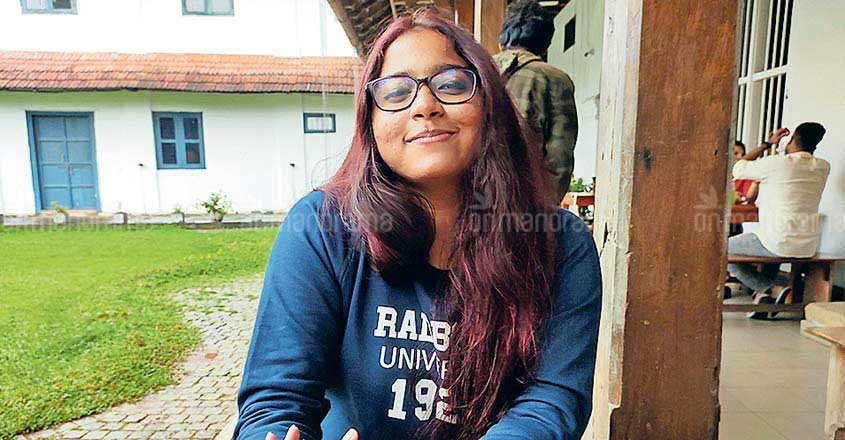 Reshma Jolly Joseph, hailing from Kochi, studied at three foreign universities during her four year degree course at Symbiosis, Pune. The universities are spread across Germany, Netherlands and Israel. She had chosen Humanities for Plus Two and Liberal Arts for Degree – and proved that sky is the limit for her.

Reshma opens up about her experience:
Germany
The opportunity to present a paper at Leibniz University in Germany came as part of a Cultural Exchange Programme from Symbiosis. The topic was 'History of Africa.' The life with students from different countries was an exciting experience. Even my Indian dressing style became a point of discussion there. That first foreign trip, completing the Visa procedures all by myself was a life-changing experience. The trip helped me a lot in learning self reliance and for increasing confidence.
Netherlands
I was the youngest participant in the Indian Ocean World Conference conducted by Radboud University of Netherlands. My topic was 'Migration.' I was the only Indian participant in the conference attended by representatives from the renowned universities like Cambridge. I had presented a paper on 'Matriliny (Marumakkathayam) among the Malayalis of Lakshadweep. That programme was discovered though my own effort searching through Google, without the help of the University authorities. The selection was through a proposal for the paper that I had sent.
Israel
Symbiosis sent me for a two-month-long scholarship programme of Tel Aviv University in Israel. University allowed all facilities for the study on 'Middle East Conflicts.' Undertaking a study on this subject in the conflict zone itself was a great experience. There were bunkers near the class rooms and the hostel rooms. The handbook with instructions on how to escape if anything happens was given to us on the very first day. It was a very much exciting experience.
Reshma is the daughter of Jolly Joseph, a Kochi-based business man and Indu Menon, Marine Biologist.
Scholarship Tips
Random Google searches are not enough to get hands on the right scholarship. You should search with a proper target. If you simply search for scholarships abroad, an ocean of opportunities will flood in. Never do that. You should focus on the topics and the target. There are many foreign scholarships that are exclusively meant for Indian students, or for assisting the financially backward students. You should be able to find the right one.