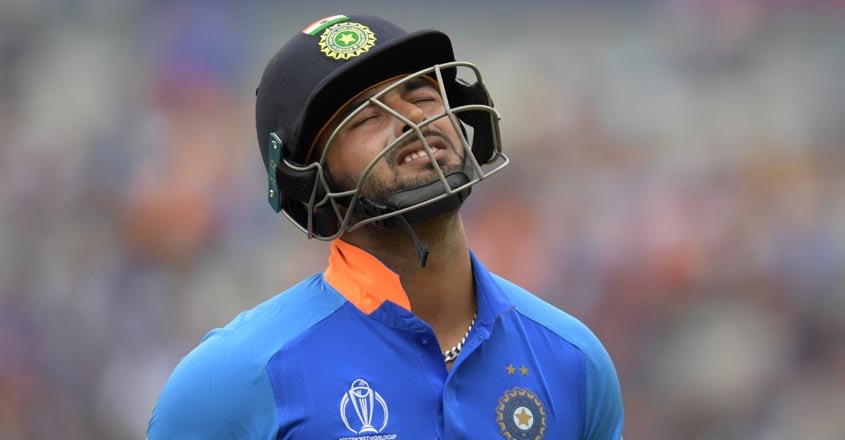 In December, 1969, a scrawny thin, short lad who was barely 20 years old made his debut for India in the second Test against Australia. He was dismissed for a duck in the first innings, but rallied back to score a brilliant century in his second visit to the crease. However, he had a run of very average scores since then till January, 1973, when India played England in the fourth Test at Kanpur. He scored only 25 in the first innings and was on the brink of being dropped when he finally found his touch with an unbeaten 75 in the second, which helped India hold the visitors to a draw. He scored a century in the next Test, thus becoming the first batsman in Indian cricket history to score another century in Test cricket, after making one on his debut.
This was how Gundappa Viswanath, one the greatest batsmen India has produced, made his entry to international cricket. His contemporary and brother-in-law Sunil Gavaskar started off with a brilliant run in his debut Test series, which was played against the West Indies on their home turf. Gavaskar scored a record 774 runs from four Tests, which included three centuries and a double hundred, breaking numerous records on the way. However, this was followed by a lean patch in eight Tests against England - three overseas and five at home - where he could produce just four half-centuries. He returned to his century scoring ways in the first Test against England at Manchester in 1974, when he scored 101 in trying conditions.
Tendulkar's long wait 
Sachin Tendulkar entered the record books when he played his first Test for India at the age of 16. He scored his first century in Tests in his ninth Test, against England at Manchester in 1990. He made his entry into the world of One-Day International (ODI)s also in 1989, but had to wait for five years before he could reach the three figure mark in this version of the game. Record books would show that Tendulkar went on to hit 48 more hundreds in ODIs after that.

All the three cricketers mentioned above are familiar to the followers of the game on account of their exploits with the bat. They attained the status of being hailed as legends during their lifetime. The instances recounted above were intended to convey that they also faced difficulties during their early days in international cricket. They could overcome the difficulties and come out on top only because of the faith reposed in them by the selectors, captains, teammates and the fans of the game. It is common knowledge that it would take some time for even the best and the brightest to adjust to the pressures of playing the game at the highest level and that nothing would be gained by adding to the stress levels of young cricketers by being overly critical or taking whimsical actions.
However, this conventional wisdom appears to have been forgotten by the entire Indian cricket establishment as could be seen from the widespread criticism about the poor performance of Rishabh Pant. First, let us get the full picture about this youngster who has been in the news so much of late. The left-handed wicketkeeper-batsman would turn 22 in another few days. He first donned the national colours when he turned out for the country in a T20 International (T20I) in February, 2017, against England. He made his entry into Test cricket in August, 2018, and played his first ODI in October the same year. He has so far played 11 Tests, 12 ODIs and 20 T20Is.
Cavalier approach
What has made Pant different from other players of his generation is the manner in which he caught the attention of critics with his approach to the game. His first scoring shot in Test cricket was a six that he struck off the very second ball that he faced! Within six months after making his debut, he scored hundreds against England and Australia, sides that boast of top class bowling attacks, on pitches located in those countries. And behind the stumps, he recently became the fastest Indian wicketkeeper to effect 50 dismissals in Test cricket. More importantly, he has come to be recognised as the most exciting phenomenon to rise to national prominence since the advent of Virat Kohli almost a decade ago.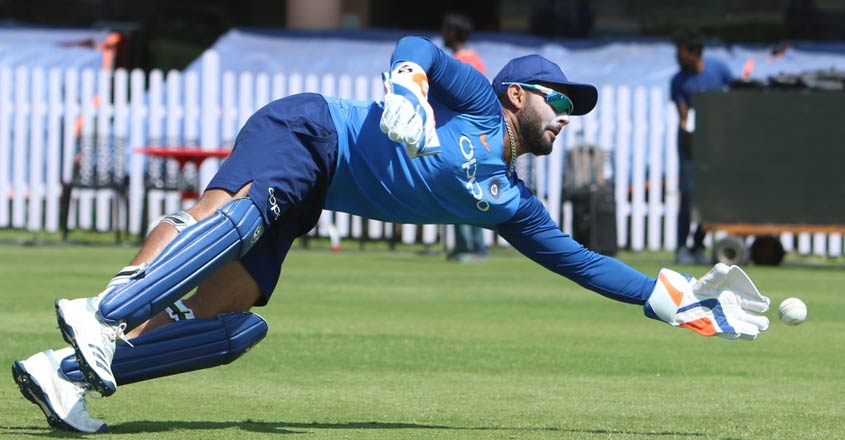 Though Pant's performances, in terms of runs scored and dismissals effected, have been exemplary, especially in Test cricket, it remains a fact that he has not always delivered what he promised. He has exasperated fans by throwing away his wicket with a loose shot after settling down and seemingly coming to grips with the pitch and the bowling, with his score in the 20s or 30s. Since he is the type of batsman who dominates the bowling from the word go and and has the capacity to play strokes that would make a bowler tear his hair apart in frustration, his dismissal invariably acts as a huge morale booster to the fielding side. This has occurred more often in limited overs cricket where Pant is yet to make those big scores, which alone would do full justice to his talent.

It is this huge mismatch between potential and performance that has led to the chorus of criticism against Pant. He was not in the squad selected for the ICC World Cup but was called up as a replacement when injuries struck members of the side during the championship. He was straightaway pitchforked into the playing eleven and one must say that he performed quite creditably, given the pressures involved. It was amusing to hear critics blame this youngster for the loss against New Zealand in semifinals when the top three who had hogged the limelight till then got out without contributing much.

It is true that Pant was off colour in the matches against the West Indies and the recent T20Is against South Africa at home. It is a moot question whether this warranted such sustained criticism from all and sundry, including the team management? A new batting coach, who played a total of 13 international matches, with just a solitary half-century to show for his efforts, went viral about difference between being fearless and careless, implying that Pant fell in the latter category. Ravi Shastri, the head coach, announced to the whole world that he was not appointed to play tabla but to ensure that players performed to their potential. Meanwhile, experts had a field day analysing whether he should bat at No. 4 or 5 and what changes in technique and style he should adopt for scoring more runs. It appeared that the entire cricket industry in the country had nothing to discuss other than the modest output from the bat of this youngster.

We should for a moment pause and think about the confusion that this plethora of advice and criticism must be having on Pant. He is one of the few players who plays for the country in all three versions of the game. It is an accepted fact that a player is required to make changes in technique and temperament to adapt to the requirements of each of these versions. It is not unusual for players to take time to find their feet and cope with the demands and pressures while playing in the international arena and this increases manifold when he has to play in longer and shorter duration matches. Despite their prodigious talent, a player like Yuvraj Singh preferred the easier route of sticking to limited overs cricket, rather than putting in the extra effort required come good in Test cricket. It would be a travesty of justice if Pant also goes the same way for he has shown the prowess and panache to succeed Kohli as the leading Indian batsman of 2020s.
It is the job of team management to mentor and motivate young players who make the grade to play for the country. This would involve showing humongous amounts of patience along with well reasoned criticism, when required. A cricketer who is selected to represent the country sees this as the pinnacle of his career and if he meets with early success at the highest level, the possibility of complacence creeping in is very high. It requires an enlightened coach to ensure that the player is given the latitude to play his natural game without allowing self doubts to cramp it. However, while doing this, he should also ensure that the youngster has his roots firmly planted on the ground. Criticism and disciplining, when required, is best done within the confines of the dressing room rather than through a public debate in print, visual and social media. Cricketers are extremely sensitive when it comes to preserving the sanctity of the dressing room and the discussions that take place there. Team management should possess the sagacity to accord similar amount of solemnity and secrecy to matters relating to handling the hugely gifted youngsters who break into international arena as otherwise the nation runs the risk of seeing such talent going waste.
What Pant needs is a fatherly hand on his shoulder telling him to play his natural game without curbing his style and instincts. Shastri and his team would do well to focus on the job at hand in earnest so as to bring the best out of this supremely gifted cricketer.

(The author is a former international umpire and a senior bureaucrat)