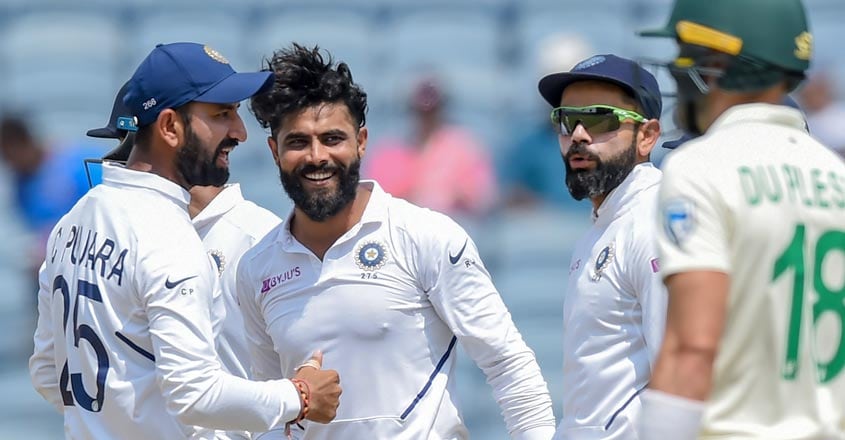 As expected India defeated South Africa comprehensively in the first Test of the ongoing series for Freedom Trophy by a margin of 203 runs. Media attention was focussed almost exclusively on Rohit Sharma, who made a grand beginning to his career as an opener by hitting a century in each innings, and Mayank Agarwal who scored a double hundred. In the midst of the accolades showered on these two batsmen one almost missed out a nugget of information, in the nature of a piece of statistical significance, stating that Ravindra Jadeja had picked up his 200th Test wicket.
It emerged soon thereafter that by picking up his 200th scalp in Test cricket in his 44th match, Jadeja had become the fastest, among left-arm bowlers, to reach this landmark. This would place him ahead of performers such as Bishan Singh Bedi, Derek Underwood, Wasim Akram, Rangana Herath and Daniel Vettori, among others. And among Indians, he stands second only to Ravichandran Aswin, who had bagged his 200th wicket in his 37th Test.

India had boasted of a long line of left-arm spinners ever since Independence. During the 1950s, Vinoo Mankad was the leading left-arm spinner in the world, besides being one of the best all-rounders. After his retirement, the mantle fell on the erratic genius Salim Durani, who, though prone to spells of indifferent form, was a match-winner on his day. However, it was the advent of Bedi into the international arena that changed the face of left-arm bowling in cricketing world. Bedi was to dominate the scene so comprehensively during the next 10 years that left-arm slow bowling came to be synonymous with him.
Master craftsman
Bedi was a master of his craft who believed in giving the ball plenty of air. He had an easy bowling action, delivering the ball after a short three-step amble to the crease. He possessed excellent control over line and length, often making it appear as though he was dangling the ball in front of the batman using an invisible string.  He had in his armoury the entire arsenal that a left- arm spinner could think of, including a lethal arm ball. He could hold the ball back and bowl a mean faster one, besides being able to use the width of the crease effectively. And most importantly, he bowled with a large heart, never allowing himself to be concerned about batsmen scoring runs off his bowling, as he was supremely confident that he would have the last laugh. 

For the record, Bedi took 266 wickets in 67 Tests, out of which he led India in 22 matches. He was a colourful personality who was not afraid of speaking his mind, seldom worrying about the consequences. Such was Bedi's preeminence that most people have forgotten the existence of Underwood, who was not only a contemporary of Bedi but actually picked up 31 more wickets than the former in a career spanning 86 Tests. However, Underwood was a dour customer who sent down his leg breaks accurately at a fastish pace, without flighting the ball at all, which meant that neither he nor his bowling drew spectators to the ground. It must be said to his credit that he was a deadly performer on wickets affected by rain and the fact that pitches were not covered during that period worked to his advantage. It used to be said jocularly that England used to carry him like an umbrella, lest it rained! 

Bedi's presence worked to the disadvantage of two supremely skilled left-arm spin bowlers who used to bag wickets by the dozen in domestic cricket in India - Rajinder Goel and Padmakar Shivalkar. Neither of them could dream of breaking into the side so long as Bedi ruled the roost and they were well past their best by the time the great man was shown the door from the national side. Sunil Gavaskar had written wistfully that both of them would have walked into any of the contemporary sides in international cricket had they been born in a country outside India.

Bedi's place in the national squad was taken by Dilip Doshi, the bespectacled Saurashtra born left-arm spinner who played most of his first class cricket for Bengal and Warwickshire. After making his first class debut in 1968, Doshi waited patiently for more than 11 years before he was called for national duty. He filled the void left by Bedi effectively and raced to his 100th Test wicket in his 28th match before his career came to a sudden close in 1983. Ravi Shastri and Maninder Singh continued the great Indian tradition of top class left-arm spin bowling through most of the 1980s and early 90s before both of them exited the scene.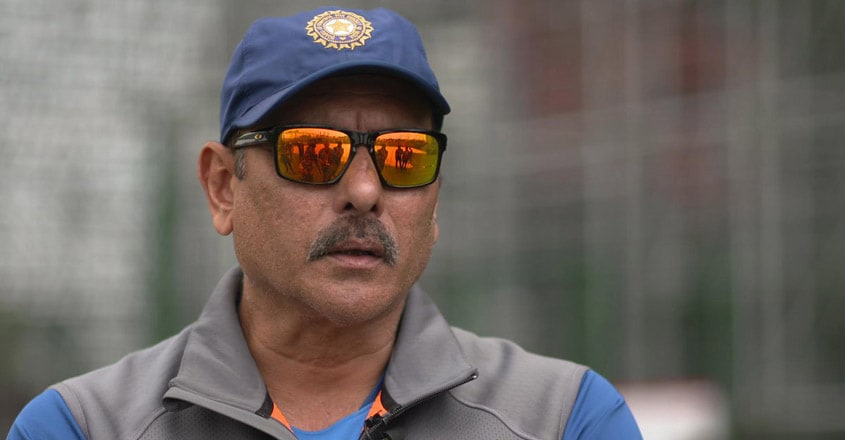 The 1990s and the first decade of the twenty first century finally saw the Indian left-spin bowling cupboard running bare. Venkitapathy Raju and Murali Karthik showed early promise, but were not able to maintain consistency of performance at the highest level while Nilesh Kulkarni and Rahul Sanghvi could not make any impact in the few opportunities that they got. It was not unusual to find India take the field without any left-arm spin bowler in the playing eleven during Test matches at home, which was something totally unimaginable during the previous decades. Even worse was to follow when Pragyan Ojha, who entered international cricket in 2009, was barred from bowling in competitive cricket after his bowling action was found to be illegal. Ojha had picked up 113 wickets in a mere 24 matches when doubts were raised over the genuineness of his bowling action, leading to punitive measures being initiated against him. 

It was at this juncture that Jadeja made his appearance on the horizon. He was the vice-captain of the under-19 squad that won the World Cup in 2008. Jadeja attracted the attention of fans of the game by his superb performances in the inaugural Indian Premier League (IPL) season in 2008 where he played an important part in his side, the unfancied Rajasthan Royals, winning the title. Jadeja was fortunate to have played under the stewardship of Shane Warne who identified him as a special talent and nurtured him well.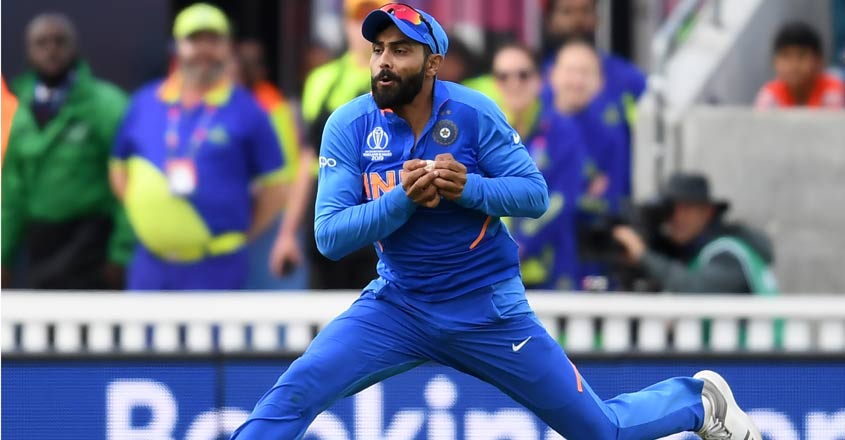 He was called to the national side for limited overs matches against Sri Lanka in February, 2009. On his One Day Internationals debut, Jadeja scored 60 off 77 balls to show that he was a cool customer who was not overawed by the pressures of playing on the big stage. He also made his debut in T20 Internationals during the same tour.
Long wait
However, Jadeja had to wait another three years before making his Test debut, which came against England in December, 2012. This was preceded by some big scores from his bat in Ranji Trophy matches including three triple centuries for Saurashtra, two of them in back to back matches, that earned him a place in the record books. 
Jadeja soon made his mark as a bowler in Test cricket by picking up 24 wickets in four Tests against Australia in early 2013. Micheal Clarke, the Australian skipper, who had a good record against spin bowlers in the Indian sub continent, was all at sea while facing Jadeja and fell to him on five of the six occasions that he was dismissed. More good performances followed during the Champions Trophy in England in 2013 that India won where he was the highest wicket-taker with 12 victims. He also topped the ICC rankings for ODI bowlers in August, 2013. At this juncture it appeared that Jadeja had cemented his place in the national side in all three versions of the game.
But this was not to be as Jadeja's form floundered during the 2013-14 season when India toured new Zealand and England. His bowling standards came down by a notch or two while he could not get going with the bat. Despite the occasional flourishes,  he found it increasingly difficult to pull his weight in the side and  was finally dropped from the eleven during the last Test of the tour of England in 2014. 
Lacklustre performances during the 2015 ICC World Cup led to him being shown the door from the national side for ODIs as well. Thus in a span of two years, wheel appeared to have come a full circle for Jadeja as he was back to playing first class cricket.
Jadeja again used the platform of first class cricket to stage a comeback to the national side. He picked up 38 wickets from four matches in Ranji Trophy in the 2015-16 season, forcing the selectors to recall him for the series against South Africa. A haul of 23 wickets in four Tests against the Springboks was followed by a bigger return of 25 scalps when Australia toured India for a four-match series in 2017. This ensured that selectors would not look beyond him and Aswin, with whom he shared the top ranking for Test bowlers in 2017, when it came to choosing the playing eleven for Test matches at home. He did not get many opportunities in Tests during 2018 and 2019 when India played more matches on foreign soil and was not a sure shot selection for the recent ICC World Cup. He got his opportunities only towards the later stages of the championship when injury struck many members of the squad. But he did not let this affect him and played a scintillating innings of 77 against New Zealand, which came off only 59 balls, after the top order had failed, and almost single-handedly carried India into the final. The Kiwis won the thrilling semifinal by 18 runs.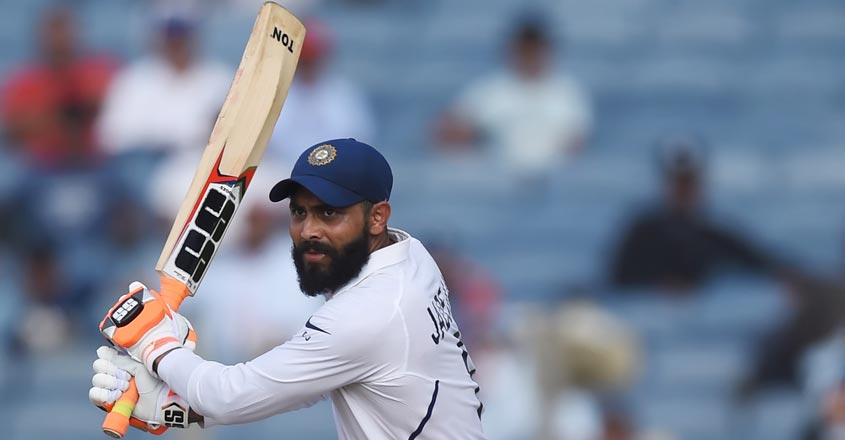 Jadeja is an archetypal modern day cricketer who is able to adapt his style to fit into all the three versions of the game with consummate ease. He is a more than useful batsman in lower order as he has the capacity to take on the bowling and rip it apart. He is the sort of willow wielder a captain would turn to if he wishes to push the score along, as seen during the first innings of the second Test at Pune. He is an outstanding fielder in the deep with a sharp throw and only the foolhardy would dare to attempt a second run if the ball is struck in the area that he is patrolling. He is neither a classic spin bowler in the Bedi mould nor is he a big turner of the ball. He usually bowls within himself and can prove to be more than a handful on surfaces that offer some help.
With more than 10 years experience in international cricket, Jadeja is one of the senior members of the side. At 30, he can look forward to another four-five years of active cricket at the international level. He has been in and out of the squad more times than one can remember, but has always fought his way back whenever he was dropped, which stands as testament for his tenacity and skills. He has not shied away from going back to the tough grind of domestic cricket and bounce back solely on the strength of his performances there. This places him on a different pedestal from many other players who try to choose the easy way out and stay away from playing Ranji Trophy matches.
Jadeja has performed handsomely in all versions of the game and deserves the tag of a genuine all-rounder. On this occasion when he reached a personal milestone that was announced with minimum of fuss and frenzy, let us rise to salute this unsung hero of Indian cricket and wish him continued success in the international arena.
(The author is  a former international umpire and a senior bureaucrat)