South Korean auto major Hyundai, with an eye to strengthen its hold in the Indian market, has decided to aggressively push the sales of Kia models in the country. The cars of Kia Motors, the sister brand of Hyundai, are just as much, if not more, popular as the models of the parent company.
Indian production
The India-specific models of Kia would be manufactured at the newly built Rs 10,000-crore factory in Ananthapur, Andhra Pradesh. Apart from Korea, its country of origin, Kia is engaged in production and sales in key markets like China, Europe and the US.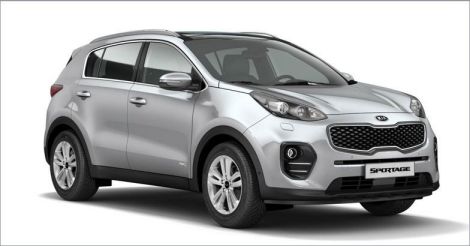 Kia Sportage
Wide range of models
The range of vehicles to be rolled out in India in the initial phase in an attempt to gain a foothold in the small-car market will include compact SUV Sportage, crossover Soul, hatchback Rio, and compact family car Picanto.
It is expected that the Kia models from the new facility will hit the local market by the end of 2018. Like in the other key mature markets, the company has plans to establish a dedicated sales and service network in India, rather than leveraging on Hyundai's dealership network.
Cashing in on Hyundai's expertise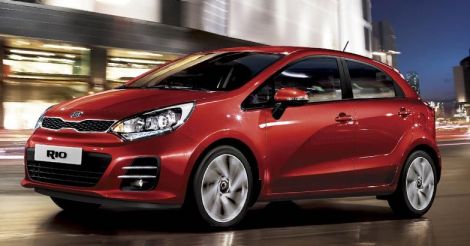 Rio
Although Kia will not share its sales and marketing strategies with Hyundai in India, the two companies will join hands with each other to manufacture cars from the former's new facility in Ananathapur. Kia will take advantage of the Hyundai's vast experience in India in the procurement of raw materials apart from making use of the latter's logistics and suppliers.
Kia Picanto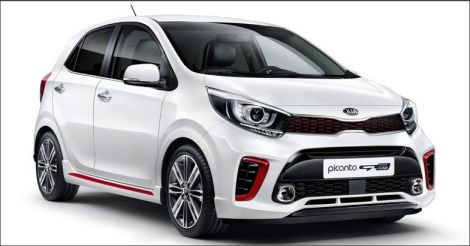 Kia Picanto
A new version of Picanto, one of the most popular models of Kia, is expected to be unveiled in India this year. In global markets, Picanto is available only with petrol engines. At present, the vehicle comes with a 1.25L petrol and a 100 bhp 1.0L engines.
The German connection
First launched in 2004, Picanto is in its second generation now. Designed at Kia's studios in Germany, the second generation Picanto is available in a three-door version in countries like Korea, US, China, Singapore etc., while in Europe it is sold as a 5-door hatchback.
Kia Soul
Soul, one of the most popular compact crossover in the US, will enter the Indian market by the end of the year and is sure to create ripples in the fast-growing SUV segment in the coming years. Kia plans to roll out the fourth generation of this signature model in India which made its debut way back in 2008.
Engine specification
The 1.6L diesel engine will produce 136PS of power, while the 1.6L and 1.2L petrol engines will churn out about 124 PS and 152PS respectively.