Xcent is the largest-selling model from Hyundai, followed by Grand and Creta. Now the car maker is making Xcent even better.
The legend
Xcent is no stranger to Indian roads. It is Hyundai's first sedan in the country. This car was among the first sets of sedans to hit the roads in India. The car gradually went out of production but took a rebirth later.
Grandiose galore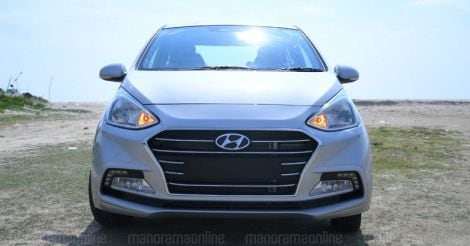 The new Xcent is miles ahead of the original version. This compact sedan is built on the highly successful platform of i10 Grand. Timely changes have made it more contemporary.
In style
Xcent received a brand-new look with the new grill, headlamps, bumpers and daytime running lamps. The style is awesome. If the old model was found lacking in looks, no one has any reason to complain now.
The rear-view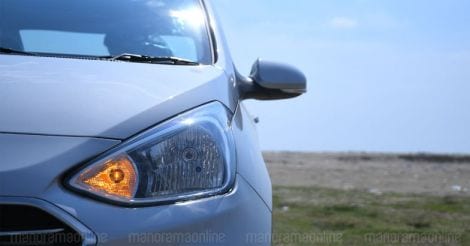 Like in all face lifts, the greatest transformation has been reserved for the rear. The metal parts have no significant changes but the tail lamps make a difference when they are extended to the boot.
The flanks
No part of the Xcent look like an afterthought. Though the sedan and hatchback look alike, the similarities end with the front view. The flanks and the rear are brand new. The modern look is unmistakable. It is s cute little sedan. The diamond cut alloy wheels are the major change in the flanks.
Hop in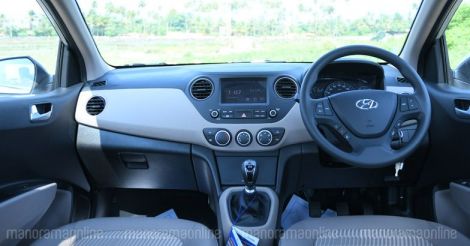 The Xcent outruns competition with the finishing and quality and space. Particularly noteworthy are the touchscreen stereo, blue-and-white illumination dials, automatic air conditioner, rear headrests and small lockable tray where the USB could be connected to. Seats are awesome too.
Facilities that pamper
Key-less entry, electrically foldable wing mirrors, rear A/C vents, start-stop switch, stereo with memory and the reverse parking assistant which displays visuals on the rear-view mirror are some of the attractive features.
Rev up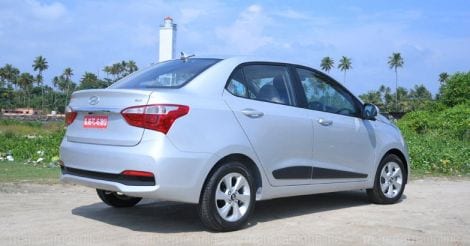 The engine is bigger and better. The engine size has been increased from 1.1 to 1.2 and the power from 72 PS to 75 PS. The torque has been increased from 180 to 194 Nm. You will know the difference the moment you press your fingers on the start switch. There is not a slight grumble.
The price
Starting at Rs 6.39 lakh
For the test drive
Popular Hyundai +91 98957 90650