A quiet revolution is happening in India's car industry. Led by the government, India is moving to much superior standards of car safety, at par with those in Europe. Car makers are investing in facilities, testing and equipment to build advanced safety into vehicles, ahead of the deadlines set by the government. As an engineer, it was a moment of great satisfaction for me when in 2016, Vitara Brezza was certified as the first car in India to meet advanced norms for offset and frontal crash. Since then, as we have gone about building advanced safety in our other models, I have realized the pride that an engineer derives from making cars safer for customers is perhaps much more than from her other efforts in product design and development.
We are all concerned about the high fatalities on Indian roads – almost 1.5 lakh people die every year. Minister for Road Transport, Shipping and Highways Nitin Gadkari had taken up the challenge of reducing road fatalities by a steep 50 percent by 2020. To achieve this goal, much needs to be done in the areas of awareness, driving training, road design, enforcement of rules and trauma care. One of the areas identified by the government was making vehicles safer. After examining the best practices around the globe, a road map for safety norms was finalized.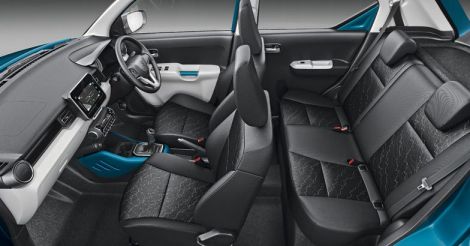 Safe for all
It is interesting that the norms are not only for the safety of the occupants but also for pedestrians. Once the norms were finalized, the next step was: how to go about making cars safer? There is a common misconception that making a car safe is about merely loading equipment like airbags and anti-lock braking systems. While equipment is important, it is only one part. For example, while adding such equipment, engineers also have to ensure that this does not lead to a major increase in vehicle weight. Otherwise, we would end up compromising on fuel efficiency, performance and comfort, which are also very important for customers. The challenge is to balance all aspects. It is here that innovation is important. For example, in Maruti Suzuki, we have created new vehicle platforms (which form the base of the vehicle) that weigh less, but by judicious use of advanced materials, are more rigid and safer. These unique platforms are designed in a way that in the event of a crash, the impact is absorbed by the vehicle and dispersed way from the driver or passengers.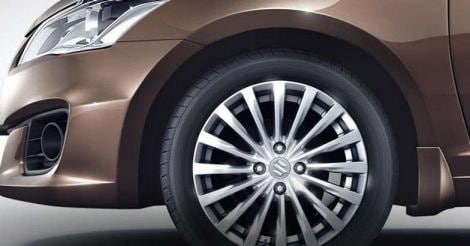 Crash testing
The most exciting part about making cars safer is to test them through a series of crashes, both simulated and actual, in the R & D lab to assess its performance in various crash situations. We use dummies made of steel and rubber and with sophisticated sensors embedded in them which simulate the human body and measure the damage caused during a crash. We have male dummies, female dummies and child dummies, of various shapes and built. Each time a car is crashed in the lab, we closely examine the impact on the dummies (including pedestrian) and compile the data on various safety parameters. For each model, we have crashed 35-40 actual cars at our advanced R&D Center in Rohtak (Haryana) before we are satisfied that this meets the advanced safety standards!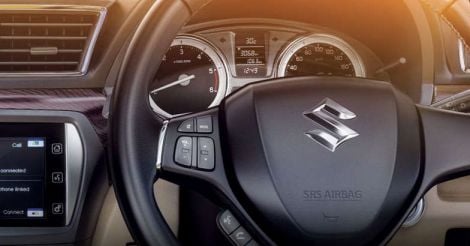 But making the car safe is not enough to bring down fatalities. At any rate, we cannot design a car for all eventualities and all our efforts can only reduce the chances of injury to occupants and pedestrians. This is not an invitation to careless or reckless driving. Besides, it is more important than ever that car users follow the basic safety norms of wearing a seat belt (including on the rear seat) and go through quality driving training before taking to the wheel. The most important safety feature ever invented for the car still remains the old faithful seat belt! All the multiple airbags in a car are useless, and in fact may cause injuries, if the occupants are not belted up. An airbag may actually be counterproductive and make injury more severe.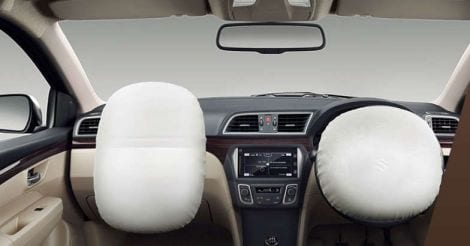 Let me not leave you with the impression that car safety is only about sophisticated labs and testing facilities. Above all, it takes capable engineers to make cars safer. I can vouch for the engineers at Maruti Suzuki who combine expertise with hard work and dedication to make cars and pedestrians safer and thus contribute to India's mission of bringing down road fatalities by half before the decade is out.