The new Swift is here, and it is quite a treat. The new model eclipses the previous two avatar of one of the most popular cars in India. The third-generation Swift excels in beauty, comfort and modern features. Here's the takeaway from our test drive.
Though third-generation in India, the latest Swift is the fifth avatar internationally. India is a major market for Swift, a fact underscored by the fact that a third of all the 60 lakhs of cars produced so far run in India.
The Latin look
Swift Dzire had taken a leaf out of the famed Italian hunks. The same front grill has undergone a transformation in the new Swift. The chrome border has been done away with. The LED projector headlamps and the sculpted fog lamps add to the novelty. Some of the design elements have been retained intentionally. Swift is part of nostalgia after all.
The wheel base has been enlarged. The new Swift is taller and wider. Though slightly smaller in total length, the increased wheelbase translates into more space inside.
The flanks have changed too, especially in the rear-door handles. The handles extending to the glass area gives Swift a three-door hatchback look. Precision cut alloys and LED tail lamps have been added but Suzuki has left the trademark rear untouched.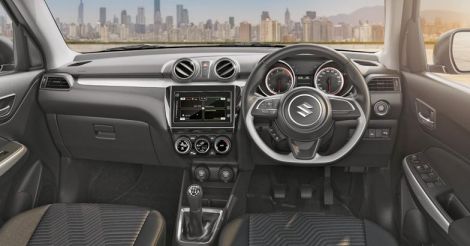 Measure by measure
The car is wider by 4 centimeters and the wheelbase is bigger by 2 centimeters. It has more cabin space. About 7 centimeters have been added in the rear leg room alone. You also get 2.4 centimeters more of headroom.
The compact door trim design and the extra spaces leave little room for complaints. Boot space is also larger.
The interior was premium from the outset. Now, it is even more grand. The trims are a playful mixture of black and satin chrome. The chromium meter consoles, touch screen, infotainment system, flat bottom, steering wheel as well as larger storage stand out. Seats are designed to hug the passenger. Every model comes with ABS and airbags.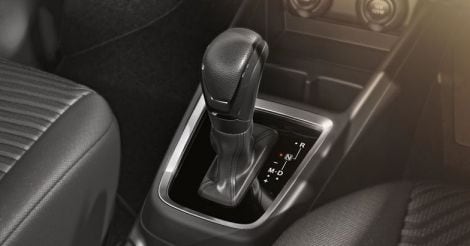 The pragmatist
Swift remains a performance car in its new avatar. However, more care has gone into comfort and handling. Swift lovers can breathe easy. The new models come with automatic and manual transmission in both petrol and diesel variants.
The K12 VVT petrol and DDIS 190 diesel engines have been remapped to improve fuel efficiency and performance. The new car has shed 80 kilograms to get an extra boost. The suspension tuning gives the car safe control even at higher speeds. Swift can glide over almost all bad roads.
Read: Latest Auto News | Hey Mercedes: Daimler takes on Silicon Valley with hi-tech A-Class