Tokyo: A Transformers-style, humanoid robot that can shape shift into a sports car in about 60 seconds was unveiled in Japan on Wednesday.
The "J-deite RIDE" robot is the brainchild of Kenji Ishida, CEO of Brave Robotics and a fan of anime movies featuring robots that could transform or combine with each other.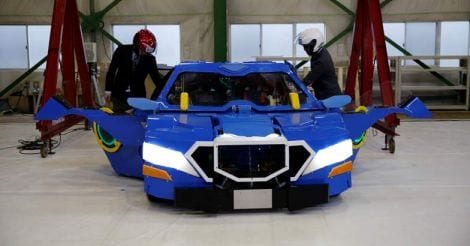 It is developed by Brave Robotics Inc, Asratec Corp and Sansei Technologies Inc. REUTERS/Toru Hanai
"I grew up believing that robots had to be capable of such things, which became my motivation to develop this robot," Ishida told Reuters Television.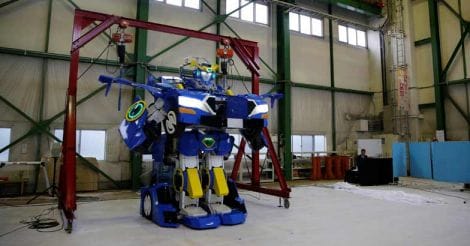 J-deite RIDE unveiled at a factory near Tokyo, Japan. REUTERS/Toru Hanai
The blue and white robot is 3.7-metres tall and can carry two passengers as it transforms into a car or humanoid form.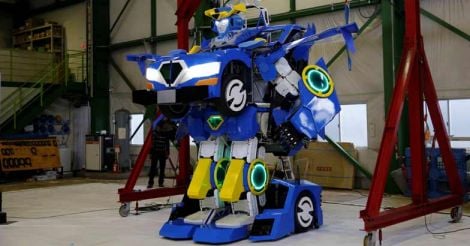 The transformation takes about 60 seconds. REUTERS/Toru Hanai
Some people may view the robot as an "expensive toy", but it was intended to inspire others, Ishida said.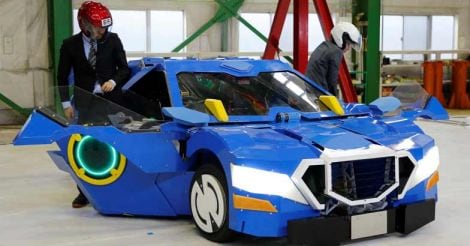 It can carry two passengers. REUTERS/Toru Hanai
The RIDE was co-developed with Asratec, a robot consulting firm, and amusement ride manufacturer Sansei Technologies.