Most parents these days would like to have a good awareness of quality foreign education so that they can help their wards enjoy a flourishing career. This series by Dr Muralee Thummarukudy and Neeraja Janaki aim to provide them with the right guidance at the right time.
Some of the Asian countries have grown into favourite destinations of the international student community. The number of foreign students enrolling in universities here has registered a rise. However, these nations are yet to catch the attention of Keralites. The most important of these are Japan, South Korea, and Taiwan. Maybe, the language is dissuading the students from going there. English is not a popular medium in these countries. But a sizeable number of Indians, including Malayalis, are working here. There are also those who arrive here for education. All three nations have leading universities, favourable financial conditions, abundant job opportunities, and a high standard of living.
Courses in English in Japan
Japan is an archipelagic country surrounded by islands. Tokyo is its capital. It has a diverse landscape that includes beaches and volcanic mountains. Located in the Pacific Ocean, the immediate neighbours of Japan are China and South Korea. We are all familiar with Japan, which boasts a strong economy and leads in technology and innovation. The 'Made in Japan' tag is still a symbol of quality. The country, which closely coordinates with India, also features among the top when it comes to education. The Gross Domestic Product (GDP) per capita for Japan was US$ 39,301 in 2021. It has a population of 126 million.
Of late, the Japanese Universities have substantially increased the courses being taught in English, as part of efforts to develop their academic campuses into international standards and pave the way for diverse foreign student enrollments. And these include programmes in subjects like Science, Engineering, Social Science, Business, and Humanities.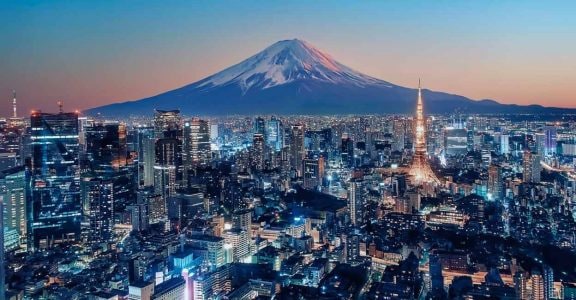 The Japanese varsities are reputed for the high standards of education. We all know the country's popularity when it comes to developments in technology and engineering. The most preferred choices of students who migrate from other countries for higher studies are Engineering and related technology subjects. The universities like the University of Toyo, Tokyo Institute of Technology, and Kyoto University provide excellent programmes in engineering, computer science, robotics, and related fields. Business Management courses are also popular among the students. Excellent courses in other Science subjects are offered by Japanese varsities.
The leading universities in the country and their world ranking are given below:
• The University of Tokyo (Ranking 23)
• Kyoto University (Ranking 36)
• Tokyo Institute of Technology (Tokyo Tech; Ranking 55)
• Osaka University (Ranking 68)
• Tohoku University (Ranking 79)
• Nagoya University (Ranking 112)
• Kyushu University (Ranking 135)
• Hokkaido University (Ranking 141)
South Korea
Another East Asia country that boasts excellent universities like Japan is South Korea. It's a democratic country that lies towards the southern part of the Korean peninsula. Seoul is the capital of the country which has roughly 51 million population. South Korean won (KRW) is the currency of the nation that has a developed economy.
The universities here have started offering more academic courses in English to lure foreign students in large numbers. The most important of them are Engineering, Natural Science, Humanities and Business.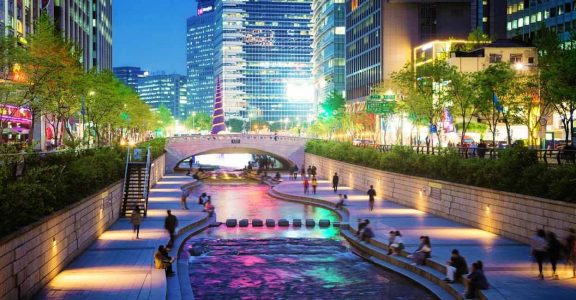 The main universities and their global ranking are given below:
• Seoul National University (Ranking 29)
• Korea Advanced Institute of Science & Technology (KAIST) (Ranking 42)
• Pohang University of Science and Technology (POSTECH) (Ranking 71)
• Yonsei University (Ranking 73)
• Korea University (Ranking 74)
• Sungkyunkwan University (SKKU) (Ranking 99)
• Hanyang University (Ranking 157)
• Ulsan National Institute of Science and Technology (UNIST) (Ranking 197)
Taiwan
Taiwan is another island nation in East Asia lying between the East China Sea in the north and the South China Sea in the south. The main island is located east off the southeastern coast of mainland China. Historically connected with China, the country is officially known as the Republic of China. The population is just 28 million. Though Taiwan as a nation has only limited international recognition, the country boasts of a strong economy and foreign relations. It is a self-governing democratic entity that has government, constitution, and political organizations. Besides the main one, there are several small islands. Taipei, a political, economic and cultural centre, is the capital.
Though Taiwan is a separate area having separate administration different from People's Republic of China, Mandarin Chinese is its main spoken language. New Taiwan Dollar (TWD) is its official currency. One Taiwan Dollar is equal to Indian Rupee 2.64. Taiwan has a very developed economy. Its advanced economy is well-known for hi-tech manufacturing, electronics, and export-oriented industries. The per capita income here, as per the 2021 data, is US$30000.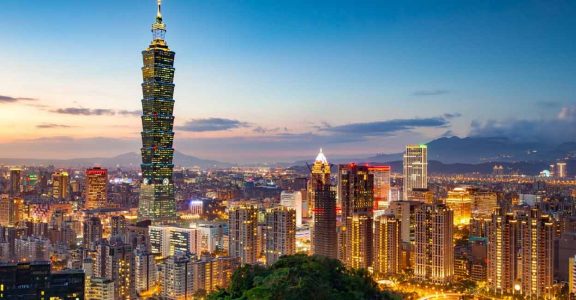 The country is running programmes in the English language, as done by Japan and South Korea, to bring into the spotlight its educational institutions at the international level. Taiwan opens excellent research opportunities in the Science and Technology sectors. Students get different opportunities in various sectors, like Engineering, Semiconductor Electronics, Sustainable Energy, Agriculture, and Food Science. Mainly students from overseas reach here for the Masters, Ph.D., and post-doctoral research.
The following are the main universities of Taiwan:
• National Taiwan University (NTU)
• National Taiwan University of Science and Technology (Taiwan Tech)
• National Chengchi University (NCCU)
• National Tsing Hua University (NTHU)
• National Chiao Tung University (NCTU)
• National Cheng Kung University (NCKU)
• National Yang-Ming University (NYMU)
These three countries have instituted several scholarships also for the students. The Global Korea Scholarship and Korean Government Scholarship Program (KGSP) are available for students who secure admission to South Korean universities. There are other economic aids, including government scholarships given by the Ministry of Education and respective universities, available to study in Taiwan.
Note these points
There are two things one needs to be careful of upon going to Japan, South Korea, and Taiwan for studies:
• Language is a key factor. English is not popular in any of these countries. However, the universities there offer courses taught in the English medium. So, for studies, the regional language won't matter. But for taking up part-time jobs and meeting basic requirements, one needs to have a bit of knowledge of the local language. While visiting a country for study needs, it's also important to mingle with the society there.
• The job culture in these countries is different from what we experience in our land and in many other foreign countries. Unlike the West, where people follow a proper work-life balance, society here is always willing to work hard for more time. This is also reflected in the research field as well.
One should bear in mind these two things while going to these countries for studies
Importance of leadership prowess and time management
Those who want to reach the zenith in their career should definitely have leadership prowess. By entrusting children with small, small responsibilities, parents can sow the first seeds of leadership in them. They can start with small tasks like preparing a grocery list or cleaning the house by teaming up with family members. The qualities like teamwork and leadership prowess should be imbibed in childhood itself.
People who haven't undergone such training will lack the ability to take up responsibilities and take timely decisions. Real confidence is built up through work experience. That opportunity should be given to children.
Equally important is time management. It is important to complete an assignment that you have undertaken in time without any errors. When it is done, it increases the confidence of the child. Mental composure is needed to take the right decisions. If you have the tendency to react suddenly to something, it should be nipped in the bud. Children must be made aware that they should express their opinions only after a quick analysis of a minute. This will enable them to develop an analytical mind.