Kottayam: Roney Devassia's ongoing painting exhibition in the land of letters is a treat for those who have a taste for nature and realism.
Titled 'Greenscapes', the show features 22 works in water color that portray mainly the scenic and cultural landscapes of Kerala. The exhibition was inaugurated by acclaimed artist Sunil Linus De at the Lalit Kala Academy in DC Books building here on Saturday. The show will be open till Wednesday.
Roney, a graduate in animation film design from the National institute of Design, Ahmedabad, and a guest faculty at the K.R. Naryanan National Film Institute of Visual Science and Arts, Kottayam, hails from Devagiri in Kozhikode.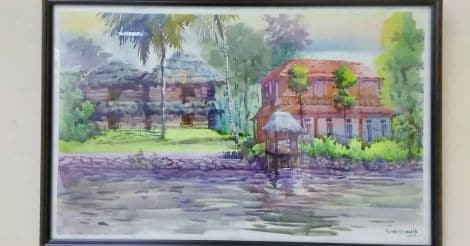 A passionate painter since childhood, Roney's works were showcased in a collateral show along with the paintings of his father, Devassia Devagiri, when he was a school student.
About 'Greenscapes,' Roney said he chose nature as a theme for his first solo show as he wanted the paintings to reach the viewers directly.
"Most of the works were inspired from my own photographs which I captured during trips across and outside Kerala," he said.
One of the paintings features the scenic hills of Kashmir and another a garden in Germany.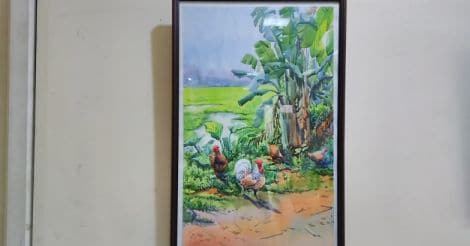 He said it took two months to finish the works. "I have approached each work with a style suitable for the content. I have tried to explore maximum scope of water color in these works," he said.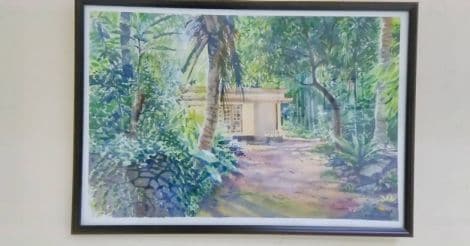 The uniqueness of his paintings is evident even from the choice of the papers with different textures.
Overwhelmed by the response his show has received in Kottayam, Roney is planning to display his works in his hometown, Kozhikode.