Dulquer Salmaan has come out of the shadow of his illustrious father. Mammootty's son has carved a niche for himself in Malayalam cinema in just five years of his career.
The ever-smiling young superstar talks to Onmanorama about his latest release and the kind of stuff that drives him.
Is CIA a political movie?
Aji Mathew, the protagonist in CIA is someone with clear political sensibilities. He has a background related to politics. But this is a romantic movie. That's how we are marketing it. This movie is about the extent to which a man can pursue his love.
Mammootty is clear about his politics. What about Dulquer?
Our land should develop and we should prosper. Whatever we talk or do, it should be positive. When I talk to you, it should be positive. I have to energize you. I believe in such things. That is my politics.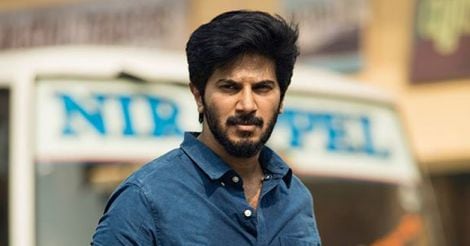 Amal Neerad shot his first movie with Mammootty as the hero. Now he has chosen you. What do you think of it?
Big B was released 10 years ago. That was a game changer in Malayalam cinema. I think CIA is totally different from Amal's previous works. The story and the making stand out with their novelty. I think this movie has everything to attract all kinds of audience. You know about Amal. He will not disappoint his audience.
How do you select your movies?
I do not have any set formula. I work with those movies which I would like to watch. When I am told a story, I only think if I would want to watch such a movie. I do not know if I am wrong or right. I am not even sure about the movie making it at the box office. We would know if the movie is an honest attempt when we listen to the story. I want to stand by good movies.
Do you consult your father when you select a movie?
We rarely see each other at home. There is no time for consultation. I get to go home only if the shooting is in Kochi. I do ask his opinions when a new idea floats by. I also consult my close friends. Not always though. Only when I want to, when I am scared or excited. I might call him and ask his opinion when I listen to an excellent story. I ask him if a particular project would work out.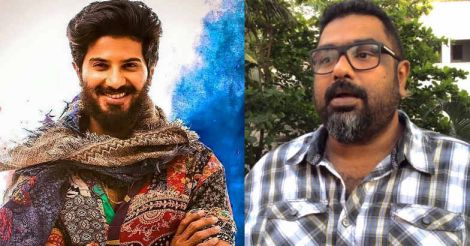 Has Mammootty influenced the actor in you?
I do not think he had any influence on my acting. His extreme desire and energy to do good movies have definitely influenced me. He would talk excitedly about a project when a story interests him. That thrill and energy are shared by everyone in his generation. That is an inspiration to the new generation.
Mammootty looks hotter than you in many movies. Do you envy him?
No. I am proud of him. I am also a big fan of him. I love him and enjoy his works like everyone else. I never compare myself to him.
Why are you called Kunkikka?
I do not know how it came about. But people call me that name very affectionately. So I like it.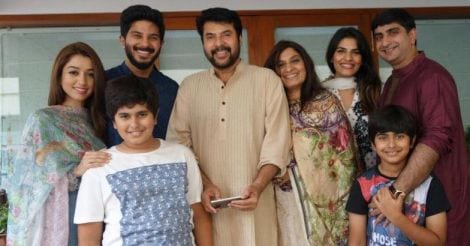 Who called you DQ first?
My classmates in fourth or fifth standard. They may have felt that my name was complicated. DQ was an easy name. That stuck.
Are you keeping away from 'mass' movies?
I like watching such movies. Some actors do it beautifully. I enjoy it. But I could never visualize myself doing a 'mass' movie. If I ever do one, it has to be a good movie. It must have the 'mass' element. I am yet to listen to such an exciting storyline.
You are listed among the few flexible actors in the new generation.
I do not know about that. I always harbor a fear of legacy. I should not do bad movies. I should not be known as a bad actor. I have come across reviews that condemned my acting in some of my early movies. I want to hear that I had done better in this movie than the previous one. Then I would feel like I have done my part. That is my target.
How do you handle flops?
I had been worried about flops. But I always think of ways to face failures. Fridays decide a movie's success of failure. We have to keep on doing our work. If we let ourselves down by constantly thinking about failure, we are only aggravating the problem. It will exhaust you. Everyone wants to do good movies. A movie takes months or even years to complete. So many people have worked hard for it. When audience dismisses it at first sight, you are bound to be disappointed. Sometimes, we would never want to have anything to do with it again.
You have dared to do experimental works in the beginning of your career.
I may have had a rethinking about them today. Those days I did not have a fair idea about myself or my acting skills. That may have been the reason for my boldness. Every newcomer may be bold. I wanted to do a lot of good movies. But I never planned all these. Some movies just happened. It is what you call destiny. 'Second Show' was one such movie. I did not know the persons behind it. Someone suggested the story to me. I was interested in the script and the team behind it. I went along. I had felt that the movie was meant to be a good one. Those instincts embolden me. I will be worried if I feel that I am working on a bad movie. I will keep on thinking about it. I will be tense. I will lose sleep. I am still afraid of that. On the other hand, I will be carefree if I feel that a particular movie is good. I am not afraid if have a good script and a good maker.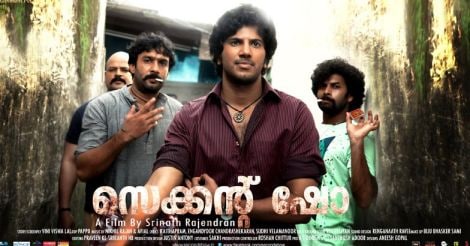 All your characters leave home at one point.
I have never thought of that angle when I was told those stories. For instance, 'Ustad Hotel' is about a grandfather and grandson. 'Neelakasam…' is about a young man who goes in search of love. The most attractive element of 'ABCD' is the situation of youngsters who have to stay away from home. How could I drop these subjects only because they had left their home. You are right. Even I have noted the similarities. But those characters were not repetitive. I will still accept such characters if the story is good.
What does Krishnan of Kammattipadam think of Ganga?
Vinayakan chettan and Manikandan chettan helped me the most in making that movie. I was not familiar with the setting of Kammattipaadam. They told me about the background of the movie. I learned about the movie through the chats with them. That movie was shot in a particular manner. The movie told the history of Kochi.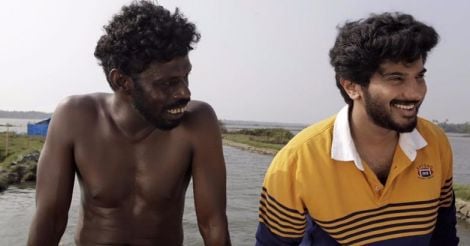 About the award for Vinayakan?
It was like I received that award. I was that happy. I was asked if I resented not getting an award. I could not even think like that. We work with different people in different projects. But the collaboration in this movie was unique. Everyone has given their 150 percent for the movie. So, whoever gets the award, I feel like I too got one. Kammattipaadam is one of the best movies in my career.
Do you want to direct a movie?
In fact, direction was my original ambition. I was always scared of the acting part. I acted to do away with that fear. I want to work with good projects. I do not want to rush into direction amid my acting commitments. I want to take my time. I also want to produce good movies. Not my movies though. I want to produce movies like the small-budget movies that were released in Malayalam recently. I only wish to be associated with good movies, either as producer, hero or even in a guest role.
Which character stands closer to the real you?
I think that would be Faizi in Ustad Hotel. The grandfather, sisters and the family are close to my life.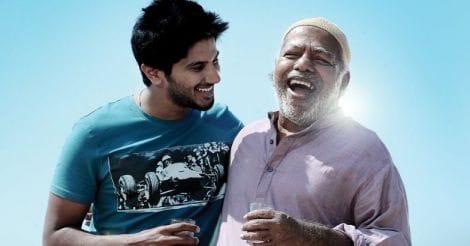 You have made a mark for you in five years. What next?
I am happy to be known all by myself. I am proud. I have always been loved because I am the son of Mammootty. I have to maintain it. I have to preserve it through my movies and my life. That is my greatest wish.