Actress Rajshri Deshpande, who has been facing venomous wrath of right wing fanatics for playing the lead character in Malayalam film Sexy Durga, has only one message to all the haters out there - "Please do watch the film before criticizing".
Rajshri, who was in Thiruvananthapuram on Thursday for the film's Kerala premiere, said she took up the project as she was impressed by the thread of the movie narrated by director Sanalkumar Sasidharan.
"Sanal had watched some of my films and I had watched his previous films too. So when he came to me with the subject I found it's interesting and relevant," Rajshri told Onmanorama in an exclusive chat post the screening.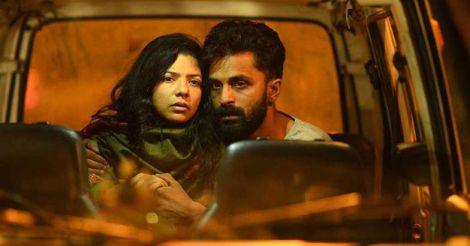 A scene from the movie 'S Duruga'
Asked if she had any apprehension about the film's title amid the charged atmosphere of religious intolerance in the country, she said she did not find any fault with the title and in fact liked it very much.
"I approach the term sexy in a different angle. For me it's not mere physical attractiveness but it's about one's boldness," she said.
On the Information and Broadcasting Ministry's decision to drop the film from the International Film Festival of India at Goa overriding jury's selection, Rajshri termed it ridiculous and said it was wrong to impose ban on films.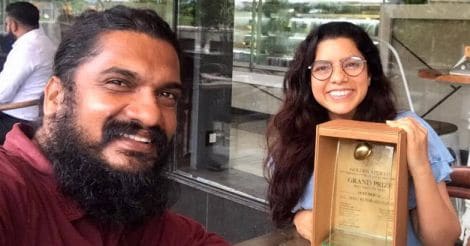 Film director, Sanal Kumar Sasidharan and Rajshri Deshpande
"The decision is completely wrong. They should watch the film. I know people have their sentiments and we can't help it. But I really urge them to watch the film. I feel everyone has a heart. Even the Bhakts who challenge the film have their mother or sister. They may not be feeling sympathy for the person walking on the road. But they must be feeling something for their mother or sister. We should understand the situation people are going through. Look at the amount of rapes happening everyday. Let's talk about that. Let's talk about poverty, let's talk about people who are dying. See, even art is dying because of all these," she said.
On her decision to move the police against those who have been issuing threats against her for acting in the film, she said she believed in the legal system of the country.
"It has been happening since my 'Angry Indian Goddesses' days. Every time something like that happens we used to say we should ignore it. I thought I should not waste my time on it. But this time I initiated legal action because I do have faith in our system. The system will take some action. This is how I approach it. I cannot go and abuse them. Then what's the difference between me and them. But it is very wrong. You cannot threaten a person like that," she said.
Rajshri who played critically acclaimed roles in films like 'Angry Indian Goddesses' and 'Haram' (Malayalam), has a handful of upcoming and ongoing projects. She is playing Ismat Chughtai in Nandita Das's 'Manto'.
She will also be seen in Anurag Kashyap's 'Secret Games' and a biopic of Savitribhai Phule titled 'Satyashodhak'.