When ever she steps out of an auto or enters a shop people just wonder with an expression 'I've seen her somewhere, but unable to fix where.'
Well, 2005 is pretty long ago and Lekha Rameshan of the film Thanmathra or Meera Vasudevan who enacted the character is all but forgotten for her unmistakable charm and disarming smile. Still fresh in Malayalis' memory for her portrayal of a young wife's anguish watching her husband losing out to Alzheimer's, Meera Vasudevan is back in Kerala among those who have accepted her wholeheartedly.
Though late by 12 years, she hopes to cover the ground she lost and be back in the running for more memorable roles.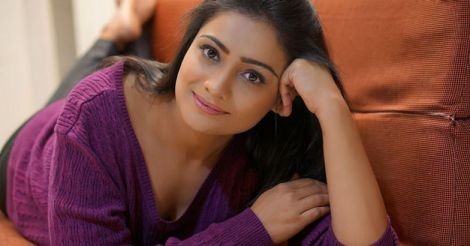 Born to a Tamil Iyengar family in Chennai and raised in Mumbai, Meera Vasudevan has had no roots in Kerala. But she chose Kochi in Kerala as her home.
Chatting chirpily away, she opens up to Onmanorama on various issues.
Wrestling with flab
Meera is currently reading Arnold Schwarzenegger's book 'The New Encyclopedia of Body Building.' She has picture-proof of how she shed 34 kg of post-delivery flab all over her kitchen. A chart detailing a strict diet regimen also finds a place there with aloe vera juice, broccoli and all fat-killing food holding centrestage.
"But vegetables are so expensive …. Rs 400 for a kg of broccoli! When I go out, or take an auto or go shopping for stuff, I get these funny vibes from onlookers. Should an actor be walking around like this, alone and unaccompanied?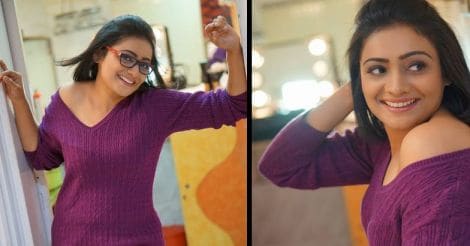 "I packed on 94 kg after my son was born. I've shed 34 kg since. I've an array of pictures in my bedroom of beauties who inspired me to slim down. I have Jennifer Lopez, Manju Warrier and Madonna staring down at me!I donned the role of a 35-plus housewife in Thanmathra and twelve years later, in Chakkaramavin Kombathu, I still play the same age!
"It's been 17 years since I ventured into movies and ad films. But to this day I owe my identity to Blessy Sir's Thanmathra. I met director Tony Chittetukulam when I was invited to engage a class on motivation for women police in Thiruvananthapuram. And it was from there that Chakkaramavin kombath took off.
"I was in Kochi for just a few days and the team's support was heartening. That's when I decided to settle down in Kochi, a decision I should have taken 12 years ago. The most desirable quality of an actor is his or her reachability. Let's be frank about this. While doing Thanmathra, I was nowhere near to being a mature person. I just flitted from Chennai to Kerala and to Mumbai.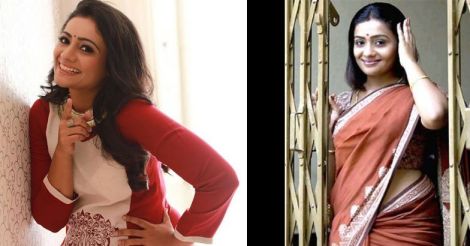 Looking back
"I've been asked a lot about my ups and downs in movies. What happened to me in real life was of greater magnitude than my reel experience. I'm divorced and a single mom now. My three-year-old son Ariha is with my parents in Mumbai. They are all set to move down to Kochi. I brought a lot of my son's toys with me. I wouldn't miss him that way. It makes my day to see them when I'm up every morning. Though we are split, John and I are good friends.
"Who says or sets an expiry date for an actress? Let's not go by pre-set notions. Look at Manju Warrier and Rima Kallingal. Aren't they into active cinema?" There lies hope in her words and the unmistakable hint of a comeback.
She's as much passionate about reading and writing as she's about cinema. It was her journalist friend Jiji Cherian who egged her on to wield her pen and speak out her mind. She thus became a familiar columnist for a popular daily. It was Meera's valuable volumes from Mumbai that first accompanied her to Kochi.
After all, "mind and muscle matters," she says quoting Hollywood beefy Arnie.