Award-winning actress Shwetha Menon recently got selected to the executive committee of the Association of the Malayalam Movie Artists (AMMA). Ever since this news came out she has been bombarded with bizarre reactions from her fans, including threatening phone calls and a fake message circulated in the name of noted film producer Antony Perumbavoor. However, Swetha is not someone who would fret over controversies and gossips, and doesn't hesitate to express her opinions openly.
New role
"It has only been 48 hours since I got elected to this post. I don't see this as my entry into the leading positions of the association. I feel extremely happy just to be a part of AMMA. I would try to become a good listener. I wish that everyone would cooperate with each other, but I do know it is not going to be that easy. I haven't started attending any official meetings. I would only be able to assess my strengths and weakness only after attending a few meetings as an executive member of the association," Shwetha said.
Patriarchy in cinema
Shwetha claimed she has never felt that the Malayalam cinema industry exclusively favours any gender. "I do agree that there is a significant difference in the remuneration. But I don't think that AMMA is a patriarchal association. I don't particularly analyze whether the important positions in it are given to men or women," she remarked.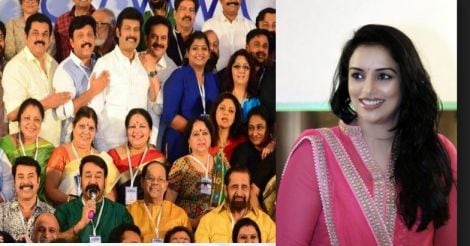 No favours
"I truly believe that our women in this industry are really strong. They know how to speak for themselves though the mode of expression may differ. I don't think I have got an extra credit since I became the executive member of AMMA. I am happy that I got elected," the actress pointed out. She hoped that artists like Mohanlal, Idavela Babu, Mukesh, Ganesh Kumar, Rachna Narayanankutty, Muthumani and Honey Rose who have been elected to the top positions in AMMA would definitely make their own individual contributions to strengthen the association.
Speak up
Shwetha also stated she is aware about the various problems faced by female artists on movie sets. She added that she has always raised her voice for her rights. "You don't have to be an executive member to demand your rights. When I speak up, it would be beneficial for other women as well. I would definitely bring to the association's notice the various difficulties faced by female artists. I am not a fool to think that all the problems of women were discussed because of me. All the women in the executive would open up about these issues," she hoped.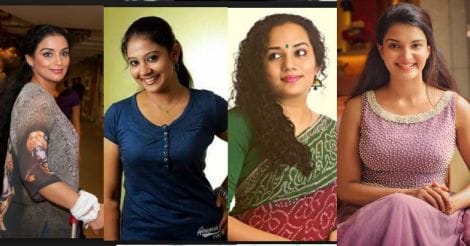 Women's body
Confirming that she was not a part of the Women in Cinema Collective, the organisation formed by some of the female artists and technicians in Malayalam cinema, Shwetha said that she doesn't know anything about it. "I cannot be a member of lots of associations at the same time. I have experienced many problems personally and have tried to solve it in my own way. As of now, I have been entrusted with this position. So I will try to carry out my responsibility with honesty," the actress disclosed.