Keep aside all your earlier memories, good or bad, of a Priyadarshan-Mohanlal flick. Oppam is something different.
The differences start from the very choice of the genre. As the neatly-tailored trailer tells you, Oppam is a thriller, though wrapped in an emotional drama.
Oppam doesn't offer you much for a good round of laughter, as you may expect from the brilliant director-actor combo. Instead, the film has a story line that is filled with murders, revenge and action, offering some edge-of-the-seat moments.
The best part of the film is the characterization of Jayaraman, the protagonist whom Mohanlal played with the flexibility and easiness he is known for. Mohanlal lives on-screen as the visually impaired man who braves all odds with his brilliance. Sorry for the cliche, but it's a fact.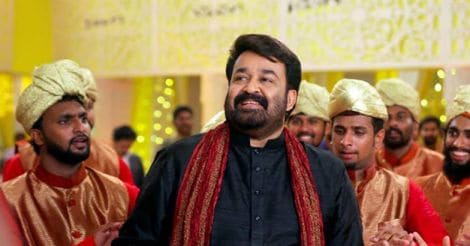 Jayaraman works as a lift operator in a flat. The first half progresses as a family drama, giving hints of the thrilling moments that are to follow. The film gathers pace when an expected and inevitable murder occurs. It then turns into a triangular fight between Jayaraman -- the innocent, Vasudevan -- the villain, and police -- the hunters.
Jayaraman has two tasks to finish -- he not only has to save himself from the deadly trap in which he is caught up but also has to save a precious life. His plans, careful moves and the ensuing tension make the rest of the film.
It's good to see Mohanlal getting roles that provoke the performer in him. Oppam celebrates the natural actor that Mohanlal is. It offers moments of brilliant performances especially when Mohanlal and Samuthirakani are placed opposite each other. Nedumudi Venu, baby Meenakshi and Chemban Vinod play their characters in a realistic manner.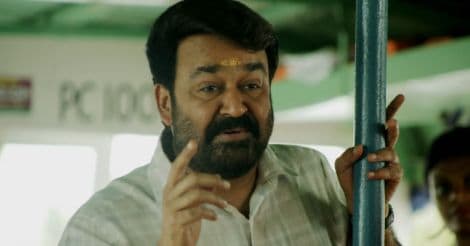 The first half of the film is too formulaic and spends a bit much time establishing the characters and the setting. The songs, most of them sung by M.G. Sreekumar after a brief lull, do not match with the earlier tunes we were gifted with when the director and singer teamed up in the past.
There are painting-like frames, but the department of camera fails to deliver the visual treat which Priyadarashan is known for. Mamukkoya, as the security guard with a weird habit of calling people by wrong names, offer some good moments to laugh but the attempts to create humor for the sake of it don't fall in place.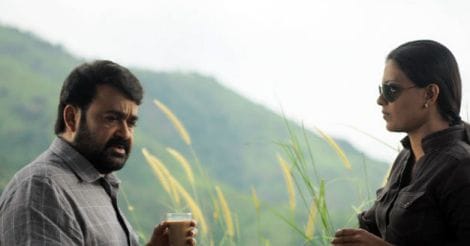 The action sequences are perfectly choreographed and Mohanlal excel in them. Compared to Priyadarshan's recent outings in Mollywood, all of which bombed in the box office, Oppam is a carefully crafted film.
By and large, Oppam is well-made, neatly performed and a one-time watch during the festive season.
Onmanorama rating: 3.5/5