Kerala has turned 60 recently, but how happy and content are Malayalees as a community? In a bid to find an answer to this question, Manorama News will organize a conclave covering the state's social – political - cultural spectrum in Kochi on June 3, 2017. A day-long session of brainstorming and opinion making, 'Manorama News Conclave, 2017' will bring together the best minds from all vocations to deliberate on Kerala's 60 years of existence.
The speakers will touch on topics as diverse as happiness quotient, politics, health and wellness, women's welfare, youth, and entertainment. The conclave will be an earnest and hard-hitting attempt to put in context 'Kerala at 60' for the discerning, new-age citizen. It is an attempt to find out where we are and to chart a course.

Happiness (Session title: 'State of Happiness')

There is a strong view that happiness cannot be quantified. Even if we accept this perception for the sake of it, we can still argue that the elements which constitute the basis of happiness can be quantified and therefore, measurable. In the conclave, we intent to verify these elements, their availability, balance in distribution among different sections of the society, mode of usage, flaws in current usage, correct form of usage etc. How to find happiness is a big question and certainly goes beyond the limited time available. Hence, we put the following questions before the panelists.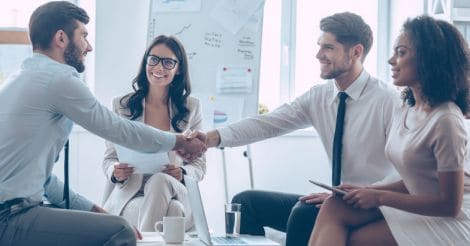 There is a strong view that happiness cant be quantified. Photo: Getty Images
What really is happiness ? Who is a happy person ? Can contentment be termed as happiness ? Can wealth alone bring happiness ? What are the most important elements required for a state to be happy ?
Also read: Heal Thy Self | Top tip for being happy
Kerala's case is a paradox. We are at par with developed countries in terms of social development indices. But we are equally ahead in some of the most disturbing areas as well. Alcoholism, suicide rate and crime rate in the state scores par with the worst in the country. Here, we have a question. Is there any real link between social development and actual happiness as perceived by many thinkers ?
What are the crucial ingredients to make Kerala and Keralites happy?
Politics (Session title: 'The Manifesto of Happiness')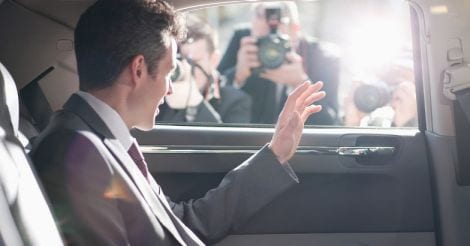 For a society or state to be happy, better living conditions is a must. Photo: Getty Images
This is basically a credibility debate. For a society or state to be happy, better living conditions is a must. It is the responsibility of the rulers to ensure this element of happiness. Political class constitute the cabinet or the government. Hence, the responsibility to ensure better living conditions comes directly onto the shoulders of the political leadership.

We had an array of leaders who were a class apart. They were role models to many generations. They still instill a feeling of reverence in the minds of general public because of their compassion for people, dexterity in handling challenges and the way they led the state to progress. People were happy when they were ruled by leaders who were credible, honest -- the leaders who had a vision and will to act. Here, we have to think about and deliberate on the following questions.

» What is the stature of present day political leaders when it comes to credibility?

» Can the present day politicians be called role models?
» Is it possible to make Kerala politics world class?
» When will a world class leader emerge from Kerala?
» How politics should be? Who should be a politician ?
Woman (Session title : 'Gender of Happiness')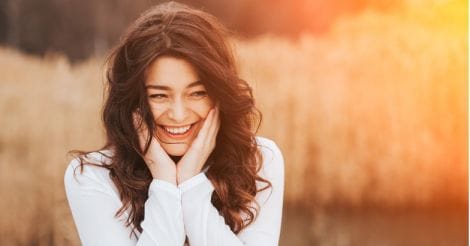 Kerala women living in other states show more confidence than those who reside in Kerala. Photo: Getty Images
Kerala is a space of respite in a country like ours where girls face discrimination even before birth. Living conditions and opportunities for women in Kerala are much better than most of their counterparts in other states. Yet, Kerala women seems to be less confident. Why? What are the hurdles and challenges they face? Is the patriarchal mindset of society to be blamed? How the newfound religious fundamentalism affect the women in the state?
Alos check: Heal Thy Self | Your money or your life
Kerala women living in other states show more confidence than those who reside in Kerala. What makes the difference? Real political power and role in leadership is still a dream for most of them. Can we hope that things will change for better?

A few remarkable women such as Manju Warrier, Anita Nair and Anju Bobby George, who are torch bearers in their respective field, are expected to talk about their viewpoints, experience and expectations.

Young bureaucrats (Session title :'Dare to be Happy')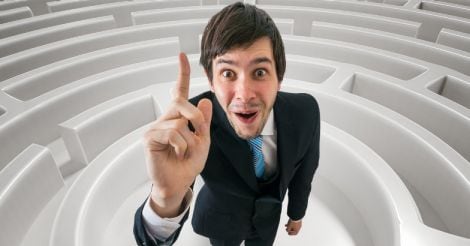 Good governance is one of the key factors on which happiness of the citizenry is based. Photo: Getty Images
Good governance is one of the key factors on which happiness of the citizenry is based. To ensure good governance, we not only need a credible legislature, but also an able executive. Ability and credibility are major factors. But the real test of mettle comes when the political leaders tend to deviate from ethical lines.

The executive, led by civil service officers, have an added responsibility to protect public interest and sustain rule of the law. They need spines of steel to say 'no' to illegal and unethical demands of the political leadership. We had many a civil service officers who stood by the constitution and law while protecting the larger interests of the public and the state. They faced lot of challenges and even flak. But later, they were revered as role models.

Do we have any such role models in the present civil service dispensation? If not, why ? Are our young brigade of IAS/IPS officers comfortable with their political masters? Or do they feel disillusioned? How do they deal with political pressure? Are they really enjoying their work? What is their future? These are fundamental questions on the future of corruption free, good governance in the state.

Cinema (Session title: 'Cinema - happy with the big ?')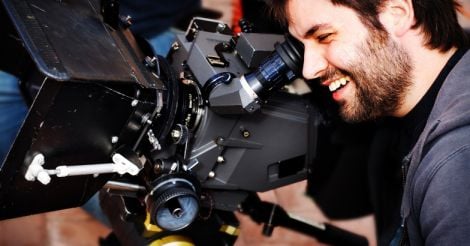 Malayalam Cinema, along with Bengali and Marathi, has been a torchbearer of quality in Indian cinema for decades. Photo: Getty Images
Malayalam Cinema, along with Bengali and Marathi, has been a torchbearer of quality in Indian cinema for decades. Malayalam movies are far less star focused, which means the film, story and script still play the main roles. Although there was a slump in the industry during the 90s and 2000s, 2010s have witnessed a revival of the good time with what is being called the 'New Generation' cinema.

Nevertheless, the industry still doesn't get the credit it deserves, and when we take Indian cinema as a whole, Mollywoom movies still go unnoticed. Yet, all it really takes is one right film to open up a whole new world of cinema, which is refreshing as it is familiar.

Given that the industry is so small, it doesn't have the required budget to focus on scale, and as a result, the focus is on the writing and acting, putting the content at the heart of the film. In that sense, it can be argued that its biggest weakness became its greatest strength. Even then, new challenges are cropping up every now and then. The biggest among them is the entry of big budget blockbusters from other South Indian languages, Baahubali for example. Good local movies suffer in the box office because of these invading visual extravaganza.

Yes, Malayalam film makers and producers are thinking big. Some of them are venturing into the big league as well. But do they have the financial base to make those big canvas dreams into reality? Can they sustain the momentum? Will the artists, writers and other creating personnel get benefited or not? Is money the only aim of those who invest in cinema? What is the right mix for a good Malayalam cinema? This will be the first debate in this direction. We expect an open but focused discussion on these questions.

Economy (Session title: 'Happinomics')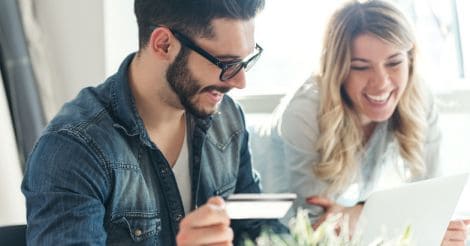 The new government's initiatives to make the state investor/business friendly is commendable. Photo: Getty Images
According to a World Bank report released in 2016, Kerala is at 18th position among Indian states in terms of ease of doing business. This was a big jolt to the state's efforts to project a business-friendly image. The WB ranking may not be indicative of the real picture at the ground level. Still, we have a long long way to go as far as large scale investment is concerned. Though we have managed to overcome the image of an 'investor unfriendly' state, the political dogmas connected to that image is still active in the minds of many major investors.

The new government's initiatives to make the state investor/business friendly is commendable. It has the potential to change the scenario for better. But we still have our own limitations and problems like scarcity of land, environmental issues, lack of sustainable financial resources, density of population, etc. Here, we need policies, which are pro-active and people friendly.

Tourism and IT are the two major employment/revenue generators in the state. Both these sectors are vulnerable to the policies of foreign governments. Hence, we need alternative revenue/income sources. What are those alternatives? What is the role of the government in the changing circumstances? What are the expectations of the government from the business community? Can we find a sustainable business/investment model, which is inclusive, pro-active and protect public interest as well? We put forward a motto: 'progress, the way to happiness'.

Media (Session title: 'Breaking: News or Happiness')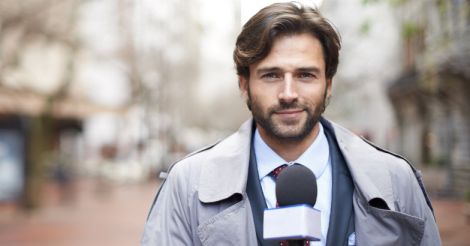 Journalism is a whole new ball game in the time of social media. Photo: Getty Images
Journalism is a whole new ball game in the time of social media. The value of credibility has increased manifold simply because of the lack of it. This is the biggest challenge we are facing today. This internal threat is more dangerous than external issues such as government restrictions and personal threats. This has grown to such an extent that even our very existence is being questioned in public.

With the advent of social media, journalists are being scrutinized by the common folk very closely and thoroughly. The criticism is unparalleled and unprecedented. Even the slightest deviations and mistakes are being projected as Himalayan blunders. Even then, the fraternity seems to be in a lull. No serious efforts are there to arrest the erosion in quality and credibility. Vested political, financial and personal interests dampen such efforts in a big way.

Journalists, who believe in credibility and ethics, are forced to leave the mainstream. The vacuum is filled mostly by mediocre, vulnerable persons. The public/audience are forced to change their level of understanding to that of this new breed of journalists. Here, the citizen loses his fundamental right to get correct information and facts. Who will make them aware of the facts? Who will make the course correction? What are the dangers of 'rulers are always right' perception? Can the mainstream media force a change? What is there in the future for the remaining few exceptions? What is the role of new media/social media? Our tagline is Indian journalism deserves better.