Kollam: Overturned fishing boats lie abandoned on the shores of what was Kerala's largest freshwater lake. Beetles dine on carcasses of birds and fish while gulls fight for scraps under a glaring sun in what marshes remain.
Blame it on the slow progress of the south-west monsoon, drought is drying up Kerala's largest freshwater lake Sasthamcotta. Plans to revive the lake have proved largely ineffective.
The state is witnessing the most severe drought in decades. The monsoon has been extremely weak this year, with Kerala receiving 34 percent less south-west showers. The north-west monsoon was deficient by 61 percent.
Satellite pictures from the lake show that summer showers have not helped improve the water level, indicating that the loch may be gone forever if the seasons fail to deliver.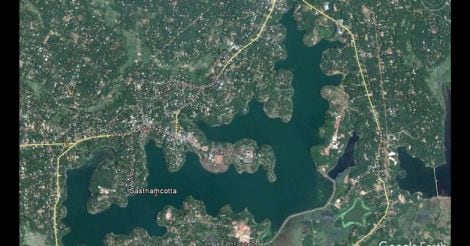 Satellite picture of Sasthamcotta lake captured in 2011
The lake has shrunk dangerously to the extent that rains are proving ineffective. Water level has gone down and there are mud deposits all round the lake.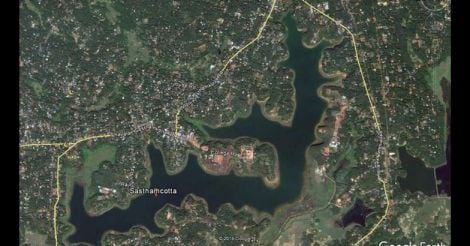 Satellite picture of Sasthamcotta lake captured in 2017.
Sasthamcotta lake is still the main drinking water source for the old Kollam city corporation area, Chavara, Panmana, Sasthamcotta, Shooranad south, Padinjare Kallada and Mainagapalli panchayat areas.
But now, the lake has become inaccessible as it has turned into a big muddy slush, say local people.