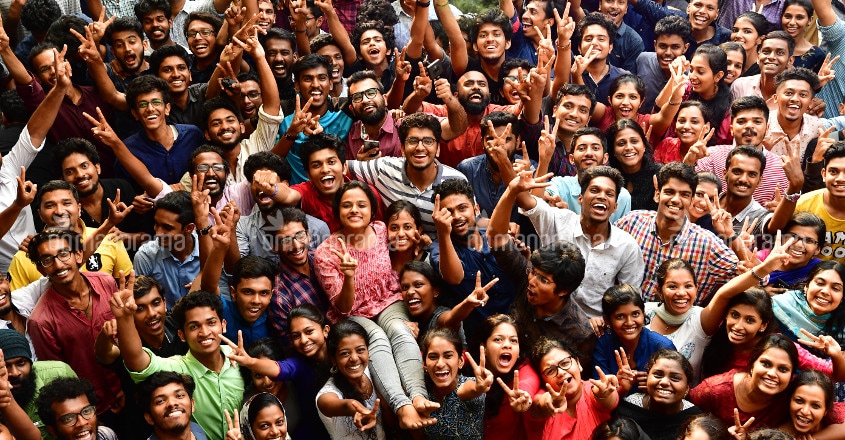 The even semesters of colleges are characterised by a number of activities - the hustle and bustle of students as participants, organisers, and viewers, classrooms becoming venues for competitions, and teachers taking a seat among the audience, some as judges, while others cheer their dear students on. The online postings and musings through statuses, pictures and captions put out by peers from across colleges clearly shout out the enthusiasm students feel around such events. The college walls and grounds emanate the lively ardour of the student body.
"Having eyes, but not seeing beauty; having ears, but not hearing music; having minds, but not perceiving truth; having hearts that are never moved and therefore never set on fire. These are the things to fear, said the headmaster." This quote from Tetsuko Kuroyanagi's famous book Toto Chan: The Little Girl at the Window, reinstates the idea that schools and colleges should not only be spaces where students are encouraged to gain higher academic knowledge, but also appreciate the beauty within and outside.
Refreshing change
Paulo Freire,the famous educator, in his book 'The Pedagogy of the Oppressed' coined the metaphor 'banking approach' to describe the dominant education system wherein teachers deposited information in students who were dehumanised to mere empty bank accounts. Freire was among the well known educators who proposed a student-centered learning approach, which is increasingly gaining ground even in India.
Higher educational institutions are embracing interdisciplinarity and adopting student-centred learning by allowing students to opt papers of their own interests. An all round enhancement of student skills also means giving them space to exercise their skills. This is where college competitions, cultural events, and student initiated events come into the picture.
Campus events and celebrations help students put their learning, artistry, and skills into practice - turning their campuses into a vibrant hue of bright shades, patterns and a united student spirit that refuses to die out. The infectious zeal of seniors and teachers does not ever fail to kindle the blithe spirit in the juniors. Fests and events are the best platform that allow students and teachers, seniors and juniors, and classmates to interact with each other, putting their shoulder to the wheel. This interaction helps break the ice, encourages students to participate and keep on the lookout for engaging in activities that appeal to them.
Poles apart
Having witnessed the two extremes: almost a complete absence of events and student-centred activities during my school years on one end of the spectrum and a "happening" (in all sense of the slang word!) undergraduate and postgraduate college days, I vouch for the latter. I had always envied the students in Kerala as they had the natural exposure to competitions like the School Kalolsavam to showcase their talents. Despite the politics and pressure, at least art and culture continued to flourish among the new generation. Participating in college events helped discover my interest and capabilities in writing, leading a team and organising events. My 'excellent' academic mark list did not tell me of these skills that I possessed.
The innumerous activities lined up in colleges cater to the interests of almost every student: arts, writing, compering, organising and so on. Such events not only bring the campus alive, but also help students discover chunks and pieces of their likes and talents they themselves probably never knew. Cultural events, activities, competitions, and seminars are opportunities when the campus turns exuberant but also makes its inmates – both teachers and students - equally lively and cheerful. It is also a chance to interact with students across colleges, know what is happening around and keep updated through new peer circles formed through such endeavours.
Pressure-cooker world
Research conducted across samples of population indicate that education is one of the most common source of stress and mental health problems among the student community. The popular web series Kota factory and Laakhon Mein Ek explore the brutality of the (in)famous Kota coaching centres and is hitting the right chord with students even remotely familiar with the entrance examination coaching culture. The curriculum, from school to colleges, is increasingly becoming demanding and students are being exposed to tougher lesson plans. Caught between the quest for retaining high CGPA (Cumulative Grade Point Average) scores and updating a CV pronouncing internships and accolades, students are in for a tough ride. At such times, it is necessary for colleges to organise events that help relieve the stress.
Student-led initiatives such as bringing out magazines, organising seminars, fests and competitions require them to chalk out plans and function accordingly. Teachers act as mentors monitoring the proceedings. Such activities, though stressful until the curtains are brought down, are stress busters in the long run. The exhilaration of successfully helming an event is something that cannot be explained but only experienced. It acts as a confidence booster that not only can students organise and accomplish targets apart from clearing examinations, but also adds to the CV and life hacks. While some may discover that they are natural at leading a team of volunteers others might be surprised at their own adeptness at hosting and organising.
Colleges not only host grave international and national seminars, cut-throat inter-class competitions but also sometimes wear a quintessentially carnivalesque fashion. From decking up the college in uncanny themes, dressing up for cosplay, and teachers performing on songs from the new-gen playlist, such events leave one wondering: who feels the liberation the most? The students or the teachers who are equally stressed!
Thus the zeal of campus festivals and events is necessary to energise the students and bring them out of their monotonous routine of classes and exams. They are not only encouraging to the budding artists but also help hone organisational skills and team commitment, necessary for those entering the job sector. It is not only necessary to learn the theories and equations of respective subjects, but also enjoy together with friends and teachers.