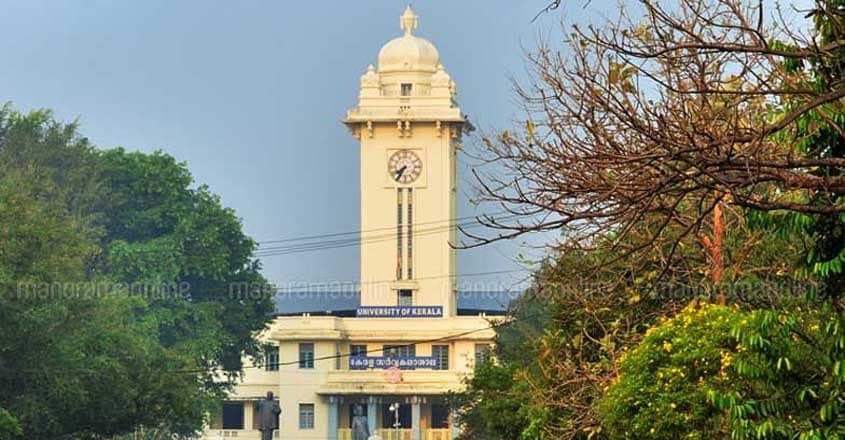 Thiruvananthapuram: An expert panel appointed to study the possibility of offering new undergraduate and postgraduate courses in Kerala has recommended four-year honours bachelor's degree programmes and also triple main degrees that will enable the study of three main subjects. 

A student of a triple main degree course should be able to pursue one of the three subjects for post-graduate study, the panel has said in its recommendations to the state government.
The panel has suggested offering four-year specialised undergraduate courses that would provide the opportunity to pursue research. Such courses should allow specialisation in a subject in the fourth year.     
The committee has also recommended five-year integrated post-graduate courses. It said three or more universities can collaborate to offer such PG courses. A student can complete three semesters in three universities and then finish the project in the fourth semester in a good organisation. The certificate can be jointly issued by all the collaborating universities, the panel said.
New degree courses
The committee has recommended that in the nine best colleges in the state, new degree courses should be offered in design, sports management, applied linguistics and language teaching, rural development and development studies, modern languages, financial market, anthropology, archaeology, audiology and speech-language pathology, multimedia communication, and food science and quality control.
New PG courses
The committee has recommended that integrated MA and MSc courses be allowed in colleges with good NAAC (National Assessment and Accreditation Council) grades and NIRF (National Institutional Ranking Framework) rankings. 
It said more PG courses should be allowed in geology, psychology, statistics, artificial intelligence and robotics, space science, forensic science, econometrics, international relations, anthropology, archaeology, global history and disaster management.  
200 new courses from this year: Minister
Two-hundred new courses will be introduced in 200 colleges in this academic year itself, Kerala higher education minister K T Jaleel said. He said the state has applied to the governor, who is all the chancellor of the universities, for permissions to offer the courses.  
He said there would not be any changes in the existing courses or the way they are offered. He said the state is trying to start the new courses from August.
Committee moots change in exam pattern for new courses
Thiruvananthapuram: A government-constituted expert committee has recommended a change in the exam pattern for new courses at the colleges in Kerala.
Instead of exams merely testing the memory prowess of the students; the committee has proposed assessments, presentations and articles to evaluate the proficiency of the students. The committee has also recommended extending the deadline for applying for new courses till July 31.
Degree honours programmes should be started only in institutions with high National Assessment and Accreditation Council (NAAC) grade and National Institutional Ranking Framework (NIRF) rank.
Minor degree courses should be started in colleges akin to those in the Indian Institutes of Technology (IIT). Even while studying for the main degree course, students can write exams on the subject of their choice and secure a minor degree.
Recommended courses:
MTech courses
MTech courses should be started in educational technology, financial technology, health science technology, agricultural engineering, human-machine interaction, autonomous systems, smart sustainable development, next-generation infrastructure product and system design, energy and environmental engineering, engineering innovation, media engineering, and technology.
University departments
MTech nano-science and nano-technology, food science and technology, MSC artificial, intelligence and robotics data analytics, gender studies and speciality, space science, energy materials, disaster management, MA archaeology, comparative literature, and population studies should be started at the university departments.
Committee members
MG University vice-chancellor Dr Sabu Thomas is the chairman of the committee. Dr M S Rajasree (V-C, APJ Abdul Kalam Technological University), Dr Asha Kishore (director, Sree Chitra Institute of Medical Sciences), professor M Dasan (former dean, Central University), professor Jarugu Narasimha Moorthy (director, IISER), and professor P Sanal Mohan (director, KCHR) are the other committee members.