Honda Cliq has unequivocally dominated the market despite its uncertain look that straddles both worlds. Cliq is nothing like you have ever seen on Indian roads.
Honda ushered in a revolution of sorts when it entered the two-wheeler market in India with a collaboration with Kinetic. Scooter would never remain the same again. Kinetic Honda made riding accessible to all by doing away with the shift. Self-starting and smooth rides made it a hot favorite.
Honda kept up the good show even when it went solo with popular models such as Activa.
Best of both worlds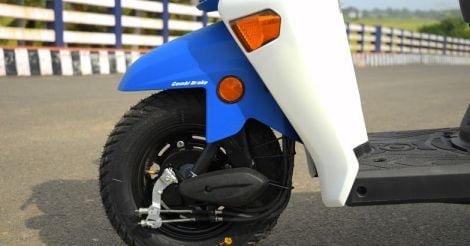 Honda Cliq
As the largest scooter manufacturer in India, Honda is trying to crate a niche between scooters and motorcycles. Cliq has proven to be a safe bet, becoming an ideal vehicle for men and women, young and old.
Honda is eyeing to capture the market share of former partner Hero. The Japanese manufacturer aims to get a slice of the commuter motorbike market in rural India. That explains the positioning of Cliq between the scooter and motorcycle segments.
No predecessor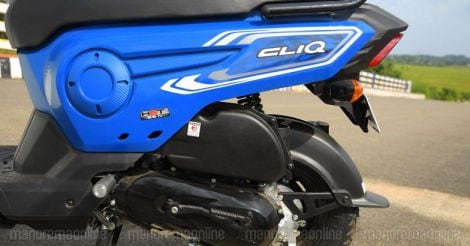 Honda Cliq
Cliq is different from all existing models. It has a fiber body resembling Dio. The meter consoles are located below the handle bar, which resembles a motorbike. Headlights and indicators are on the body panel. The flanks have elements from Honda Navi.
Cliq has broad foot boards, a vast storage space below the seat and block pattern tires that ensure a better grip.
Power to you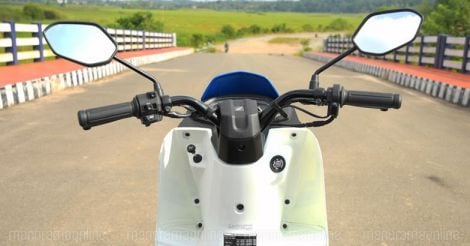 Honda Cliq
Cliq comes with a 109 cc single-cylinder four-stroke engine that was tested and trusted on Activa 4G, Active i and Dio. It boasts of 8 bhp at 7,000 rpm. The fuel tank has a capacity of 3.5 liters. The HET technology engine from Honda can guarantee mileage of 60 kilometer per liter.
At 102 kilos, Cliq is lighter than Activa. It can be handled easily. The design makes it comfortable for tall riders too. The seat is not as high. Only 743 mm.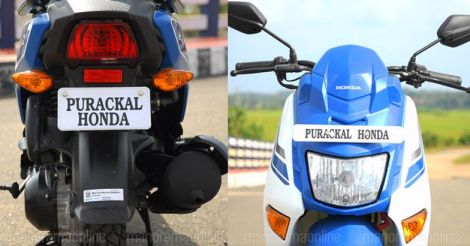 Honda Cliq
The 1,241 mm wheelbase is 3.5 mm more than Activa. The rear and front wheels are 10 inches and come with a block pattern to ensure better grip. Honda's combi brake system is another advantage.
The ground clearance is 154 mm. A mobile charging socket below the seat is another highlight.
Cliq comes in red, blue, black and gray.
Test drive at 9901471727
Read more: Business | Autos | Scrambler Ducati: Desert storm comes for India