A good bicycle is not what you see, but what you feel. There is a lot of talk nowadays about the multi-gear system. How many gears does a bicycle have? What is the group-set? And so on. A lot of new and would-be riders also indulge in brake talk, particularly disc brakes.
A good bicycle is not about the multi-gear system, nor is it about the brakes. It's about the frame (two triangles and their design), the wheels and the bottom bracket (BB).
Gears are a facility that enables choice of the amount power a rider wants to apply.
The frame decides aerodynamics, wheels rolling and the BB (a bearing to which the crank and pedals are attached) decide smooth pedaling.
Given acres of flat open land, a rider would neither require the multi-gear system, nor brakes. A frame with handle bar attached, wheels and pedals (of course attached to crank and BB) would ensure a great ride.
To understand a bicycle, ride it. Insist on a ride before deciding a bike. Every bike has a distinct ride quality (feel) and every rider has a distinct taste. Component comparison should happen only if a rider finds two bikes of same category and price bracket similar.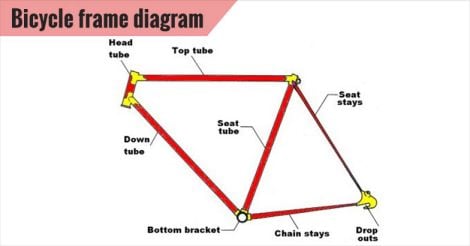 Bicycle frame diagram
Here are a couple of basic NO bikes on road:
1. Do not invest in a dual suspension bike if your riding is on (even if bumpy) road. These bikes are for downhill riding and mostly ridden standing up. A good DH bike will cost you at least Rs 1 lakh and the ones you get in the cycle market for Rs 8,000-10,000 will break few hundred meters into a downhill. Riding these on road might cause back injury.
2. Bikes with huge tires may look attractive, but these are a pain to ride on road. These FAT BIKES are meant for riding on sand or ice. Avoid these.
Review: Specialized Alibi

Your wish just came true. A bicycle that does not have flat tires. Presenting Specialized Alibi, an absolutely no-maintenance bicycle. It comes with Nimbus Airless tires that feature a puncture-proof core, offering incredible traction without the hassle of changing a tube.

The bike also comes with an anti-rust chain that keeps rolling smoothly even after a couple of confrontations with the elements. It has an A1 Premium Aluminium frame which is light and durable and features rack and fender mounts.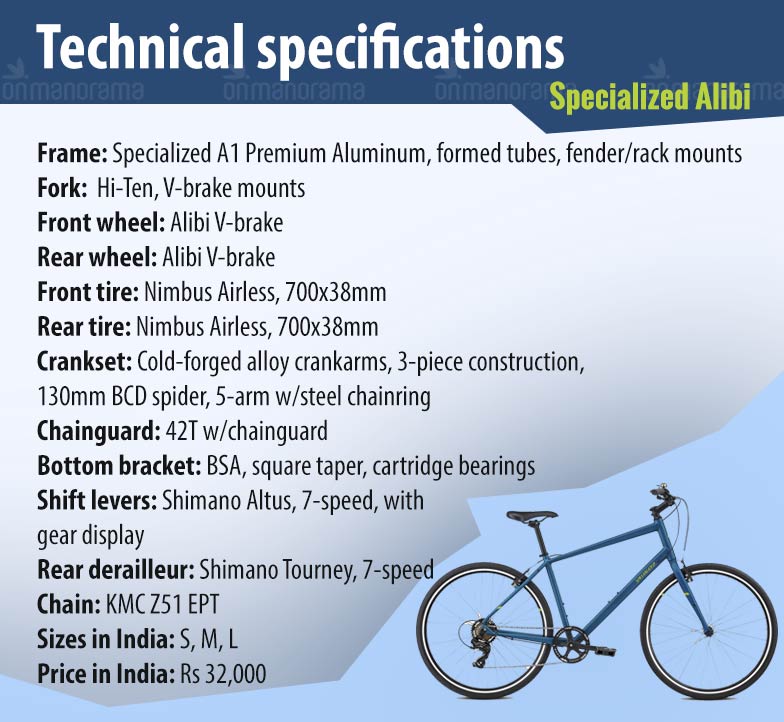 Other good features of the bike are its reflective paint that increases visibility ensuring greater rider safety and single chain ring that saves hassle.
The flip side is the bike is heavy and slow as compared to other hybrids/commute bikes and relatively expensive at Rs 32,000.
But the no-flat feature is a winner.
(The author is a bicyclist by choice who uses the bicycle for everyday commute, distance riding and conducts professional workshops on bicycling and bicycles)
Read also: More Autos News | After 30 years, Alfa Romeo to return to Formula One