Ford Freestyle defies compartmentalisation. The car comes with a tagline as India's first compact utility vehicle. The makers have deliberately avoided calling Freestyle a mini SUV.
In Freestyle, Ford has lived up to its pathbreaking history. The U.S. automaker is the first company to mass-produce cars. Ford's European arm has come to excel in quality, endurance and fuel efficiency and fortunately, India comes under the business.
Ford has been present in India from the 1990s. However, the brand had taken roots in India with its cars and trucks right from the British era. Freestyle is the latest link in that long chain of tradition.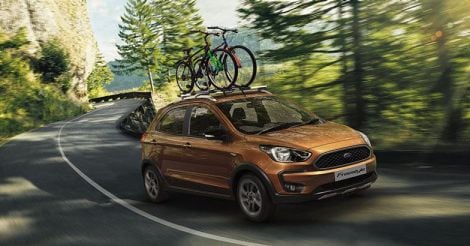 More than Figo
Though Freestyle is based on Figo, it is miles ahead. It is better in shape, performance and driving. With elements of SUV, the car is a genuine freestyle.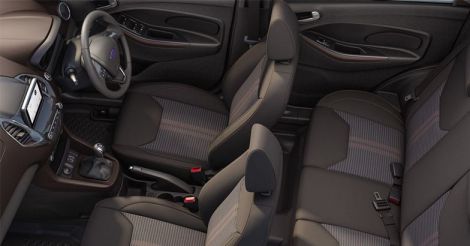 Freestyle bear little resemblance to Figo. Ford designers deserve a pat on their back. They have created a brand new model with minor tweaking. The first thing to notice is the bumper, grill, side cladding and alloy wheels. Freestyle stands tall on 15 inch wheels.
Pamper alert
Get inside the car to a world of convenience. The touchscreen infotainment system supports Apple CarPlay and Android Auto. The system is fitted above the dash as in premium cars, giving Freestyle a look of luxury. The dash itself is coated in a rare brown. Beige and piano black complete the colour scheme.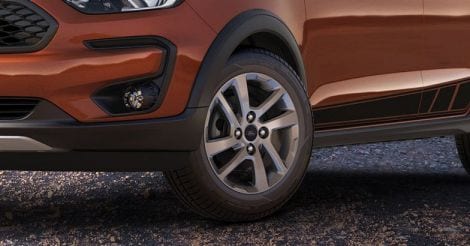 The smart key can set features like push button start, automatic head lamps, speed warning, seat belt warning and even speed limit. Rain sensing wipers, automatic A/C, six airbags, ABS, EBD and the active rollover protection make Freestyle a class apart.
On a roll
Freestyle comes with 1.2 litre petrol engine or 1.5 litre diesel engine. The petrol variant has a capacity of 96 PS and fuel efficiency of 19 kilometres per litre. The diesel engine offers power of 100 PS and fuel efficiency of 24.4 kilometres per litre. Both engines have undergone a total overhaul and it shows in driving.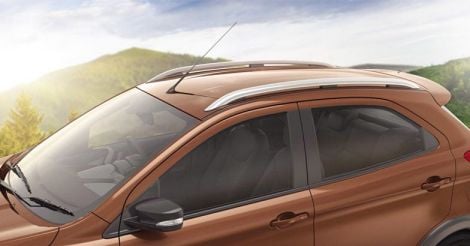 We test-drove the diesel model yet we were confused by the near silence of the engine. We started the car and wondered for a moment if we had been given a petrol model to test.
The car did not tremble as the diesel models did. It stayed calm even after we stepped on the gas. Imagine getting 100 PS on such a gentle engine. Driving was just thrilling.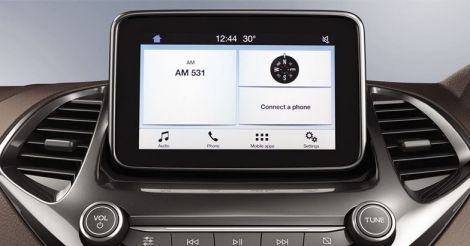 Gears fell in position with an authentic click. Steering was effortless and brakes a confidence booster. Wish Ford brought out an automatic model too.
Tough race
Ford Freestyle competes with Fiat Avventura, Volkswagen Cross Polo, Toyota Etios Cross, I20 Active and Honda WRV. Freestyle seems to have an edge over its rivals in price and features.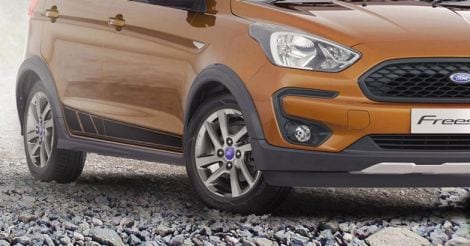 The petrol models cost between Rs 5.09 lakh and Rs 6.94 lakh ex showroom. The diesel cars cost between Rs 6.09 lakh and Rs 7.89 lakh.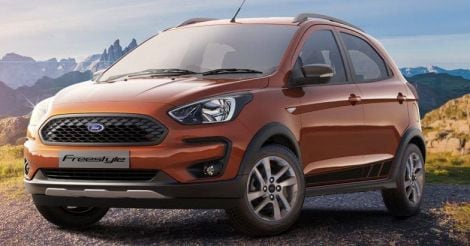 Test drive at CBC Ford. Phone number +91 8086219555.
Read more from Fast Track