The face of many sweet, mellow characters Malayali audience keep close to heart, national award winning actress Jomol has returned to the film industry after a 15-year-long hiatus through V.K. Prakash's Careful.
The talented actress who once made movie lovers weep with Manikutty of Sneham, empathize with Janakikutty of Ennu Swantham Janakikutty and fall in love with Varsha of Niram told Onmanorama that acting felt like a whole new experience in her second innings.
"No, it's not like how it used to be. I felt totally strange before the camera… just like how I felt on the sets of my first movie," said Jomol.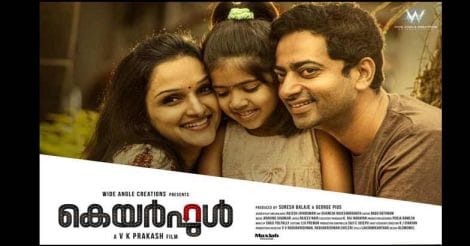 "My character in Careful is different from all the roles I have done so far. I play a mature homemaker, much similar to my real life. In that way, I could easily behave before camera," she said.
Expressing her immense joy to be part of a V.K. Prakash movie, Jomol said that every homemaker could relate with Suja, her character in Careful. "Much like Janakikkutty and Varsha, Suja will linger in your minds for long," she said.
The actor was all praise for the new wave of actors in Mollywood and commented that they amaze her with their mind-blowing performances. "This is one industry where experience matters less. One has to keep sharpening his/her talents or else he/she would be swept away. I felt like a fresher this time," she said.
A family entertainer, Careful is slated to hit theaters on May 26.