If Fahadh Faasil's trademark is his receding hairline, Farhaan Faasil's signature is his messy hairdo. Wrinkled shirts and unkempt hair are nothing, but part of his cool, I-like-it-this-way look. But his views about life and film are prim and proper.
After a three-year hiatus after his first movie, Farhaan's second film, Basheerinte Premalekhanam, hit theaters on Friday. Here, the young actor opens up about his actor-brother Fahadh, his sister-in-law Nazriya and more.
A gap of three long years. Are you very selective?
Not at all. This gap was not intentional. I wanted to do my second movie just after Njan Steve Lopez. But the scripts that came my way were pretty offbeat. I wanted to do a feel-good film. In between, I even signed for two films. But unfortunately, one project was dropped. The second one, most probably, may happen sometime next year.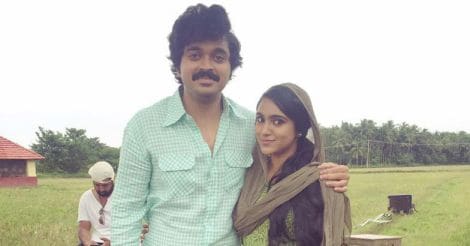 Are you afraid of comparisons with your talented brother?
He's my brother. But it is not right to draw a comparison between us. In fact, it would be an insult to him. We want to do different kinds of movies. Our tastes are totally different. After all, we are two different people. So, please don't compare me with him. Let's have our own separate ways.
A complete film family – father, brother, and sister-in-law. Do you talk film at home?
Of course, we discuss movies. But we don't talk much about our own films. See, most of the times, Fahadh has no idea at all about my film and my role. I don't know much about the films he is working on. As I said, our preferences are not the same always. But, I and Nazriya share almost similar tastes when it comes to films. I'm close to everyone at home. But Fahadh enjoys a special relationship with our mother.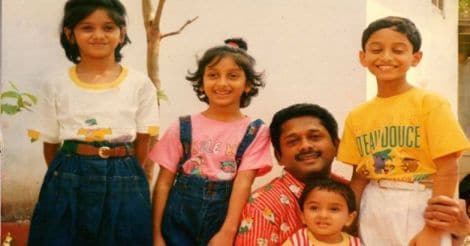 What sort of films do you like?
I like crowd pullers like Narasimham. I would like to watch such films in theaters among the crowd, enjoying all that cheering, clapping and pooh-poohing. Fahadh rarely goes to theaters. He doesn't like such masala films either.
Did your lineage help you in movies?
Rajeevettan (director Rajeev Ravi) first met me on the sets of Annayum Rasoolum. Someone else was supposed to do the lead in Njan Steve Lopez. But at the last moment, the actor changed his mind and I was in. Well, my lineage helped me a lot in my first movie. But you can't keep going forever depending on it. You have to do good films to stay on.
Fahadh said no to fans association. What about you?
Oh, I've never thought about it. And I'm not anywhere there to worry about it. At least, let me have a hit movie to my credit before that. Of course, I'm not taking a cue from my brother in this. But I also have a feeling that fans associations are not a must.
Fans group could create an initial buzz. But, it wouldn't fare well at the box office unless it is a good movie.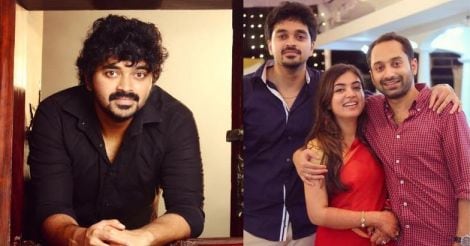 Who do you like more? Mammootty or Mohanlal?
Lalettan (Mohanlal), of course! The ease with which he acts is amazing! When we watch him, we are all like, 'Man, what great acting.' He makes it look so simple.
But personally, I am closer to Mammookka (actor Mammootty). He has high regard for me. Whenever we chance upon each other, he would call me by his side and we chat for long. Of course, he had a lot of advice for me. It's fun speaking to Mamookka.
Besides these two super stars, I like actors who do character roles – Saikumar, Thilakan, Siddique and the like.