The Telugu actress, who ruled the South Indian film industry in her prime, retired to seclusion and kept herself away from cinema as well as the media for quite some time. Gautami Tadimalla took the sabbatical after the 2006 Tamil film Sasanam, directed by Mahendran. But she made her comeback in 2015 through Papanasam, the Tamil version of Drishyam.
She last appeared in the 2003 Malayalam film Varum, Varunnu, Vannu directed by K.R. Ramdas. The film which was written by Balachandra Menon had Gautami playing the character named Samyuktha Varma.
She is back in Malayalam again with a supernatural thriller E directed by Kukku Surendran. The film is produced by Sangeeth Sivan who had directed her in the 1992 Malayalam flick Daddy.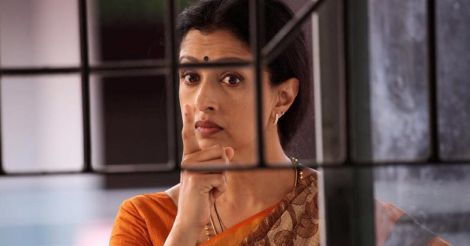 E is the story of the bonding between a mother and her daughter, says Gautami
As her comeback Malayalam film E is getting ready for release later this month, she engages in a candid chat with Onmanorama and elaborates on the film, her character and reflects on a wide range of aspects including her career, brief departure from films, the changes film industry, casting couch, her NGO, her daughter and much more.
The film, she says, is the story of the bonding between a mother and her daughter and 'the love that they have for each other' and the extent the mother 'will go to protect her child...'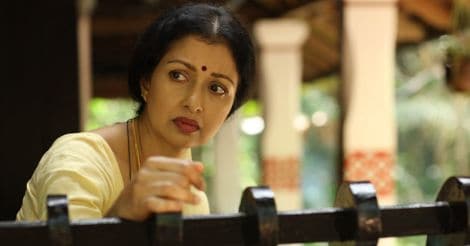 Gautami in the movie 'E'
She lambasted casting couch and said the malpractice was prevalent in all areas and not in the film industry alone. She also chose the occasion to make her views clear. "At the end of the day there is always a perception of an aggressor and a victim... almost always we have have a choice, it's a very difficult choice... it's hard to say yes to something and hard to say no to something... but still, we have a choice... that's what I mean," she said clearing the air on an earlier statement she had made on the topic.
Meanwhile, she was all praise for new generation filmmakers. She said, "the kind of people who are making films today, have that boldness, a clear voice and the ability to go out and explore... "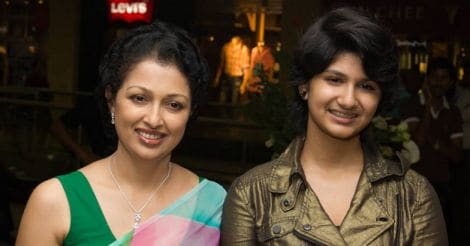 Gautami with daughter. Photo: Facebook
She also waxed eloquent on her NGO - Life Again Foundation aimed at helping and inspiring people who are in the preceding or post-transformation stage of terminal illnesses.
Clad in a beautiful traditional Kerala sari, Gautami appeared pleasant and reacted briskly to queries. She made a profound and detailed observation of things that mattered in the film industry in general and her upcoming flick E in particular.