Being able to learn is a process, and age has nothing to do with it, Mammotty said recalling his dear teachers and his love for them.
How many stars can you count in Pullikkaran Staraa, the new Mammootty movie? Well, if you find even one, be delighted, because here the superstar of Malayalam cinema has done it again, tearing down the garb of a hero to show the raw, real life of a common man.
As a trainer to teachers in his latest flick, the star is simply giving us more reasons to adore him with his disarming simplicity.
Mammootty's gurus
Talking about the stellar role he has etched in the movie, Mammootty went back in time to talk about the superstars in his life- his teachers.
Here the trainer, in the role of 'Rajakumaran', is sharing his deep rapport with those teachers who are still dear to him.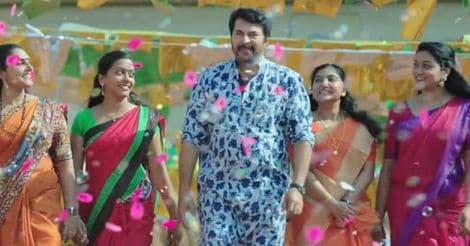 Mammootty in the movie 'Pullikkaran Staraa'
"My earliest memory is of Gracy teacher, who taught me in class four. I was in a convent school in my native Chembu and most of the teachers there were nuns. Then I moved up to class six and seven and I can talk to you about all the teachers who really taught me. I still remember Radhamani teacher, Sadanandan Master and several others," he said.
"In high school, I was taught by Saramma teacher, Jayakrishnan sir, Iyer sir, Purushothaman sir, Sahadevan sir, Bhavani teacher and so many other dear ones. Then I moved on to college and I had a whole lot of great teachers while in Sacred Heart College, Thevara. I was blessed to have been taught by Leelavathi teacher and Sanu Master while in Maharaja's and in Law College, it was Manjooran Sir.
If I'm to name them all, the list would be endless. Even the senior lawyer who took me through my paces in law was also a true guru. I've always had a special bond with my teachers. My father's brother also happened to be a teacher in the school where I studied. I truly loved my teachers and I made a particular effort to be loved by them," Mammotty said.
I still find new gurus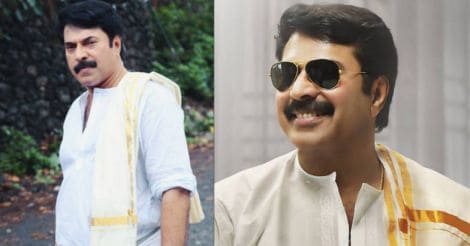 "Today, if I offer opportunities to folks, it's not that I want to be a guru to them. On the contrary, I always look to learn something new from them. It's the other way round, I'm not their guru. They are mine! The word guru stands for one endowed with knowledge and wisdom. Age has nothing to do with it," he said.
When I was an on-screen guru
"I played my first teacher character in Kochuthemmady as a rustic, yet genuine teacher. I'm a retired army man, too disciplined and too demanding. Always angry, I'm at loggerheads with the students. I have done teacher characters in Snehamulla Simham and Mazhaethum Munpe. But quite often when I rewind those movies and watch them, I feel less fulfilled," he said.
I do not look for singular 'role-models'
"I've never sought out a particular person to get under the skin of a character," Mammootty said. "Every time a new character is offered, he assumes the character of not one, but many people I have known..never just one person's replica, but an evolved combination of many," he said.