Homegrown girl Shamna Kasim has joined the league of actors who shaved off their precious tresses bowing to the demand of the roles they've had to play. Shabana Azmi, Nandita Das and Lisa Ray did it for Deepa Mehta's Water.
Down South, Shamna is probably the first actress to shave off her thick matte of hair, to play a character and give it a larger-than-life look. And all this when today, techo-magic can make your head look as clean as an egg without as much as a single strand having to be pulled out.
Shamna Kasim chose to go for a clean head for her role in Kodi Veeran. Was the movie worth this sacrifice, she was asked. But Shamna, familiar as Poorna to non-Malayalis, harbored neither regrets nor doubts.
"I hold two roles very close to my heart. One is this one from Kodi Veeran and the other, from Shavarakathi, where I play a heavily pregnant deaf woman. Both the roles are powerful and they have given me the confidence and desire to do more.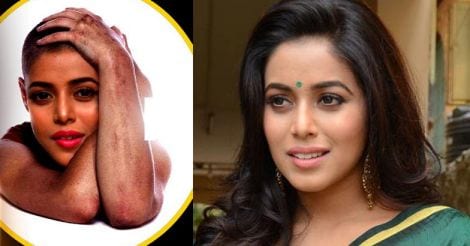 'I had shaved my head barely three weeks ago and since then, I've done five shows with a wig', said Shamna
"In Mysskin's Shavarakathi, I'm a mother to two kids, pregnant again, and deaf. It's a totally glamour-less role. I bagged Kodi Veeran when its director Muthiah and lead man Sasi Kumar chanced to see the teaser of Shavarakathi. But when I was told the role would need a naturally shaven head, I refused to go with it. But they persisted and asked me to take a decision only after listening to the script.
"That settled things for me. I listened to the script and it touched a raw nerve. I knew I would do it. I've been in movies for quite a long time. But when I thought things over, I realized it was better to do roles to remember than commit to all commercial ventures. I grappled with my thoughts for two days … to shave or not to shave? I was in a thorough state of confusion.
"Somehow, there was no way I could have avoided the shaving part. The movie was so effortlessly being shot. I found myself shedding off my tresses on our sets in Madurai. That natural scene too is now a part of the movie. It's a crucial scene. I realized how important it was to the storyline only when I watched it later. As I watched myself, I found it hard to recognize me. The movie has three heroines, including me, and all are Malayalis. The two others are Sanoosha and Mahima Nambiar.
"I was asked by many whether this was the prelims to an award probability. But I'd never thought of such a thing," she said.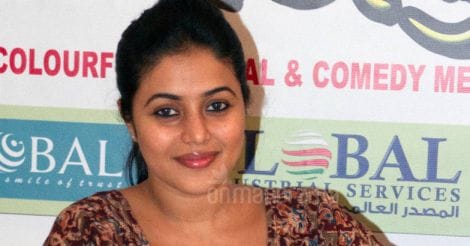 On stage with an egg head
"As I'm a lot into dancing, I wondered how I could manage my stage shows with a shaven head. I had shaved my head barely three weeks ago. Since then, I've done five shows with a wig. So far, I've always shared all my pictures on social media. But this, I could not. I was told to hold it till the film's posters were released.
"I seldom wear a cap when I got out. Besides, people hardly recognize me. I recently went to Hariharan Sir's cinema golden jubilee celebrations in Kozhikode and several people who knew me, including Chithra chechi, failed to recognize me," Shamna said with a smile.