The ever bubbly Neeraj Madhav cannot hide his happiness and excitement. Not content with emoting and dancing, he has stepped into a different domain. The movie Lavakusha, awaiting release, is his maiden venture in script writing. The budding artist knows full well that scripting a movie is not as easy as his effortless dance moves. Yet, he's game for anything. Neeraj Madhav can dance, act and write.
He can act. Sapthamashree Thaskaraha has proved it. He can dance. Oru Vadakkan Selfie has him dancing like an eel to 'Enne Thallandammava' with Nivin Pauly and Aju Varghese.
His love for cinema began in Chennai when he was a visual communication student in SRM College. The campus used to be vibrant with the constant presence of Kamal Haasan, Dhanush and Vikram. He had already taken up his pen while still a student.
The next stop was at the School of Drama in Thrissur where he did his masters in theatre arts. Studies over, there was this intense desire to assist someone doing a film, which would ensure him a foothold in his passionate domain – cinema. He went with a friend to the audition of Buddies in which he played a tiny role.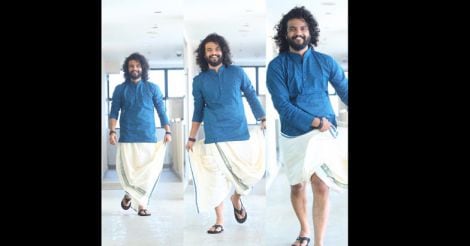 His love for cinema began in Chennai when he was a visual communication in SRM College
Largely playful and restless, Neeraj never took movies seriously till his sidekick role with Mohanlal in Drishyam. The phenomenal success of Drishyam changed the triviality with which he had approached movies so far.
"It's easy to make a filmy appearance, but tough to build and maintain that image. That's exactly the hazard of all those who do small-time roles. I was lucky for the roles in Sapthamashree Thaskaraha, 1983 and Oozham, which fetched me a lot of attention," said Neeraj.
Lavakusha
Girish, who directed Nee Ko Nja Chaa, is the man behind Lavakusha too. A spy comedy, the movie is a combination of investigation and humor written especially with Aju Varghese and Biju Menon in mind.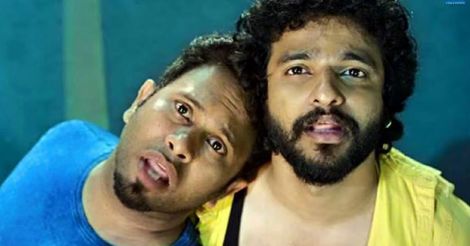 Neeraj and Aju in the movie 'Lavakusha'
Dance
He trained in Bharatnatyam for five years with Kalamandalam Saraswathi. The turning point in life came when he made it to Amrita TV's Super Dancer finals. That proved decisive. He knew his heart lay in arts, not science and engineering. Neeraj Madhav has not looked back since.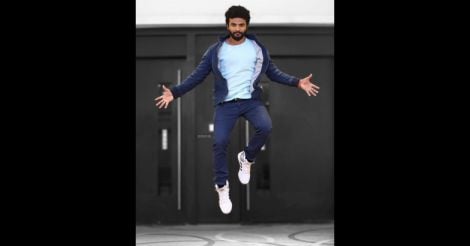 Neeraj trained in Bharatnatyam for five years with Kalamandalam Saraswathi