"Women should get justice. I see a Paleri Manikyam in every woman who is abused… and the numbers are going up. How different is 'now' from the fifties when a young and innocent Manikyam was violated and killed?" The questions, like darts flung across a board, are from actress Mythili who played Paleri Manikyam in the top-grosser of 2009, Paleri Manikyam: Oru Pathirakolapathakathinte Katha.
Mythili is beautiful, more so, when she smiles. Every nuance of a woman's allure is packed in her smile. Talk about Mythili and the frame that pops up is that of Paleri Manikyam, the character in the Ranjit film, which gave her a break in Malayalam. However, the bright young girl that she was, somehow slipped into the dark alleys of the not-so-kind film industry. But now, she's making a comeback. Mythili will resurface as Priyanandan's Jehanara for his upcoming movie Pathirakalam.
Though not active on social media, the actor was one of the most maligned characters in the medium. In many ways, the taunts and barbs, which Mythili has had to endure converge into one entity titled Manikyam who bore them all in silence. But Mythili, her alter ego has persevered. She's strong today.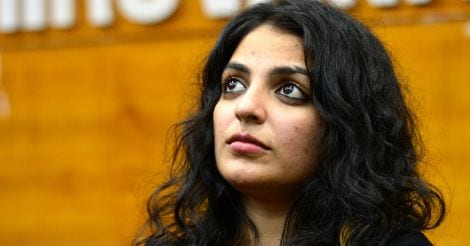 Though not active on social media, the actor was one of the most maligned characters in the medium
Mythili hesitates when newspapers and online media seek her out for interviews. She's not quite sure of the outcome of 'baring her heart open'. Her hesitation was quite obvious this time too. However, she eased down and shared her thoughts with Onmanorama.
No other character can perhaps be a patch on Ranjith's Manikyam. It's one of the finest and subtlest characters she has played, the best in her early career. Her choice of roles has been bold. Not one to be typecast, Mythili is not the regular coy and demure lass who loves to wallow in the shadow of her heroes. Her women have been strong and brave enough to speak out their minds. Such roles were a deliberate choice.
"Paleri Manikyam... had a whole lot of theater artistes playing different roles. I knew nothing of acting or emoting. I'd been into modeling and was quite interested in the concept of acting. But I had no experience whatsoever in cinema. Offers came pouring in… then the long break. Nothing was intentional. They just happened.
"I just stayed away. That's all there's to it. I'd love to do good roles or at least be part of good movies. I'd hate to have my roles or the movies I'm a part of being marketed or commercialized. This could perhaps be why so many roles came my way and also why I landed in Pathirakalam.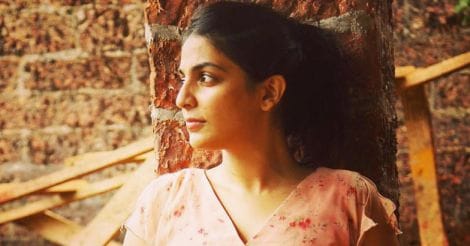 Mythili is not the regular coy and demure lass who loves to wallow in the shadow of her heroes
"Priyanandan loves cinema and lives for it. He can feel its pull. It's not in him to run after commercial stuff. Pathirakalam shows a young girl on a quest. She's out, in search of her father who has gone missing. Pathirakalam, which sees Mythili as the young girl, has been chosen as the official entry in the international category at the Kolkata Film Festival.
"Jehanara, the heroine in Pathirakalam, is the woman one sees everywhere. She's you, she's me. Her questions are our questions too, what we've wanted to ask always. She speaks out what every woman has longed to say. This could be why, of all the characters I've played, Jehanara is the closest to my heart.
"Pathirakalam is the story of a girl who sets out to find her father. To be fair to the movie, I've not put up a fantastic show. Nor has my emoting been spectacular. But I loved the character and got into its skin. She's Jehanara Hussain, educated in Berlin. One day, she just happens to know that her father is missing. All she has from him are a handful of mails he sent her.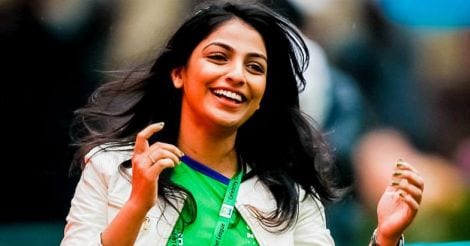 I was a very innocent girl when I did Manikyam, said Mythili
"With the little details she gleans from them she sets out, treading the paths he could possibly have taken. Her journey is a wide canvas of social issues. A lot of contemporary social issues get highlighted on the way. Three issues, viz., earth, water and freedom or independence… are the main motifs. Subjects like groundwater exploitation, land abuse and religion come in for critical discussions. You hear the very same questions you wanted to ask and also the answers to them.
"It's through Jehanara that all the answers are got. It's as if all the questions we wanted to throw at people were written especially for us. I got emotionally close to the girl who was seeking her father. The thought of a father was too strong. I lost my father just two years ago. And the emotions were still raw, still strong. Such a quest was on my mind too.
"I was a very innocent girl when I did Manikyam. I knew nothing about social media, its scrutiny or the stand it often took. Nor did I know anything about acting. But there are some things, which you need to do, irrespective of any scrutiny and you have to commit totally to fulfilling them.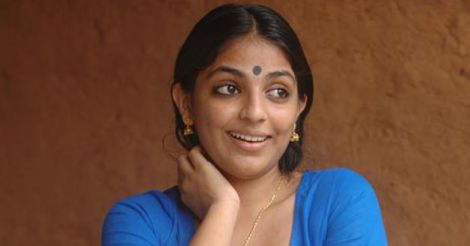 Mythili in the film 'Paleri Manikyam'
"Manikyam was like a real-life character who came looking for me. Let's look at her. She was abused then. Such issues were alive even in those days. They have not changed. Women were abused then. The pattern continues. Paleri's theme will never be stale. Its appeal is universal, for all time. Look at the number of atrocities perpetrated against women. Manikyam endured then. But look at the women who suffer now…don't we see a Manikyam in all of them? Manikyam is a symbol. She needs justice.
"I played a woman struggling to make ends meet in Ee Adutha Kalathu. She ekes out a living to support her family. She's frustrated by the irresponsible and wanton act of her husband. She cannot be anything else. We have to fill in the gaps.
"When you watch Pathirakalam, you realize it's replete with burning, contemporary issues. It's pretty surprising that the script was done much, much before all issues cropped up. But it's unsettling to know that they were foreseen before they were even thought of. It's sad that women keep going bravely despite having to endure the burden of so many social ills. This is precisely what Jehanara also endures. Her paths are paved with many a social problem, very much like the travails today's young women are forced to bear. This is why Pathirakalam mirrors life as it's seen today.
"I played a bar dancer in T.V. Chandran Sir's Mohavalayam. To do the role right, I got to be with bar dancers. It's again a woman's story, of how she endured and overcomed. How she made her way through the darts coming her way and the hands that grabbed her formed the core of the movie. She's an enigma, but one wrapped in sorrow. All the same, she's a symbol of courage. The values, which the movie stands up for, become lucid only when one sees the fortitude with which the bar dancer overcomes all.
"I've never taken a stand solely in favor of art house productions. I'd love to do characters that I hold close to my heart. I will be in cinema till 'death do us part'. That's how I view my love for cinema."
She pauses. The lines … 'Kanaka mylanchi'…from Loham come softly from her.
"I'm no singer. But I love music. I would always keep singing 'Kamini mani sakhi' from Swapaanam. Sreevalsan J. Menon who did the music for Swapaanam was also the music director for Loham. Since he has heard me singing, it was he, along with Ranjith Sir who urged me to give 'Kanaka mylanchi' a shot. I had no hesitation whatsoever in singing the number. A lot of people said it was a beautiful song. However, I'm not a trained singer.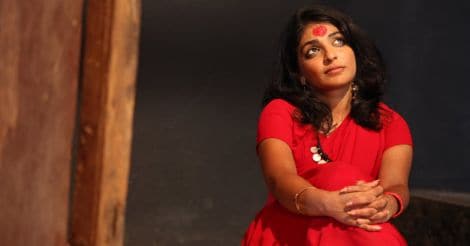 Mythili richly deserves to be among the top-ranking actors
"I had lessons in dance up to my plus-two. That was all. I've been toying with the idea of taking up dancing again and I've already taken a few steps. I've realized this truth: Never forsake yourself. You need to persevere to the last. Just go ahead, move on with all that you have.
"Cinema is my passion and I'd die for roles which demand a great deal of talking."
A whole lot of emotions flitted across her face as she spoke. At times bold, like Jehanara, sad, like her too. Through her beautiful smile and vibrant demeanor, there's a palpable pain of protest when Mythili, just like her heroine Jehanara, raises her voice against injustice and social inequality. Mythili richly deserves to be among the top-ranking actors. Shoving her back for one reason or the other can in no way be justified. Mythili will bounce back but on her terms. No doormat roles for her. Nor will she be the "I- was-also-there" heroine who latches herself to the larger-than-life screen presence of male macho.
Mythili will be in cinema till the arc lights finally dim and the curtains fall on her.