Sonakshi Sinha was in an upbeat mood when we caught up with her a few hours before she walked the ramp at the Blender's Pride Fashion Tour 2017 held in Bengaluru.
The actor who debuted with Dabangg in 2010 is now looking forward to shooting with Samlan Khan again for Dabangg 3, which will be a prequel to the original movie. In an exclusive interview with Onmanorama, Sinha spoke about what she likes about Salman, her Bollywood bestie, what fashion means to her and how she overcomes setbacks by drowning herself in work.
Excerpts from the interview
New Year's Resolutions
My New Year's Resolution is to not make resolutions I won't stick to. Jokes apart, I always strive to do better than what I did last year and make the next year much better than what it was.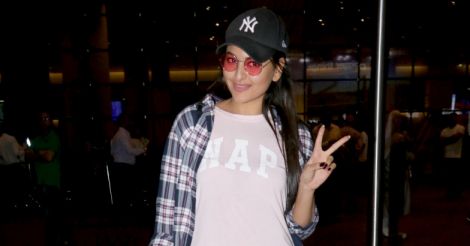 Fashion and you
Fashion has a very big role in my profession. Since I studied fashion designing, I understand it better and have a deep connection to it.
I had a great time when I did those three years of fashion designing before I became an actor. A lot of those studies come in handy even today. For instance, if I need a quick alteration when I'm on the set, I'm able to tell my designers and stylists what needs to be done. I feel it's such a big part of my job.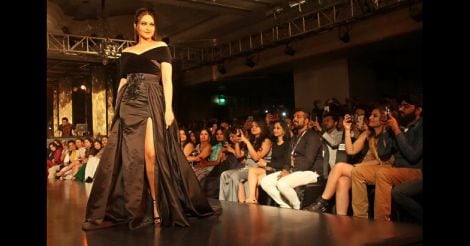 A chequered career and bounce backs
I think by the time I realize I've had a set back, I go to my next movie. Basically, I drown myself in work. I feel that's the best way to overcome anything.
Honestly, ups and downs are part of everybody's life. I've always believed in that. When setbacks happen, I just try to stay positive and that really helps.
About Dabangg 3
Well, Salman is just the coolest person I've ever worked with. After being in the industry for so many years, he has a whole lot of swag, you know. It's really cool. He's my bestie in Bollywood.
Acting wishlist
Not really. But I do look for roles that challenge me in some way or the other or pushes me to do better, and enables me to learn something different. Those are the kind of roles that I want to do now.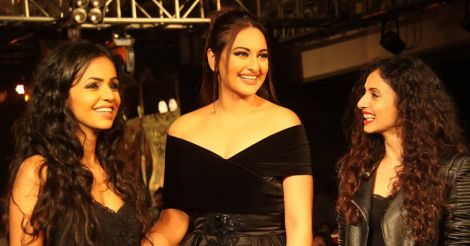 Actress and showstopper Sonakshi Sinha with fashion designers Gauri and Nainika during Blenders Pride Fashion Tour in Bengaluru on Dec 21, 2017. Photo: IANS
Your typical day
When I'm working, I get up and and head straight to work. The whole process of getting into a character and shooting make me feel very happy. I get back home late and go to sleep. That's a typical working day.
If I'm not working, I get up late. I hit the gym. I try to catch up with my friends and family, indulge in my other hobbies like painting and sketching and catch up on movies. These are stuff which I miss out when I have a long schedule of movies.
I've been sketching since I was a kid. Over the years that skill has really developed. It's something that really calms me down. It transports me to another world. Painting, for me, is a kind of meditation. I started painting a year and and a half back. I like to sing. Music is something that I really enjoy. And of course, it's a big part of my profession again.
I love pets, but I don't have any currently. I've always had dogs. My two dogs were very old and they passed away last year. One was a pug and the other one was was half pomaranian and half pariah.