Mechanical engineering is not considered a girly thing. Yet the few girls who dare to challenge the male hegemony are treated like queens.
Saniya Iyappan could not have asked for a better character to launch her career as a heroine. She plays the only girl in a mechanical engineering batch in the maiden movie of Dijo Jose Antony, aptly titled Queen.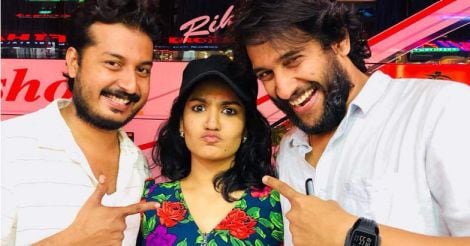 Sania (center) with Eldho Mathew (right) and Dhruvan (left), who played lead roles in the Malayalam movie 'Queen'. Photo: Facebook/Sania Iyappan
Would Sania opt for mechanical engineering like her character did? Well, the 16-year-old girl is only preparing for her 10th grade examinations but she got to experience the thrills of a college campus by being a part of the young team behind Queen.
Sania became an overnight celebrity after she participated in a dance-based reality show telecast on Mazhavil Manorama. 'D4 Dance' shot her to stardom. Prodded by her dance trainers, Vineesh and Sharath, Sania went for the audition of Queen.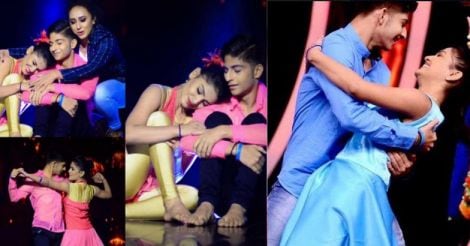 Snaps from Sania's 'D4 Dance' competition.
"I had only heard of single boy amid girls or a girl amid boys in a classroom. I wondered how it would be like. I had the same feeling when I came to the movie sets. A mixed feeling of tension and curiosity. But I have been in a wonderful since the start of the shooting to the time I sit in a cinema now. All of them loved me like a sister. We enjoyed every moment with jokes and pranks," she said.
Sania is the daughter of engineer Ayyappan and Sandhya who live at Chakkarapparambu in Ernakulam. Her mother and her older sister Sadhika also did cameos in the movie.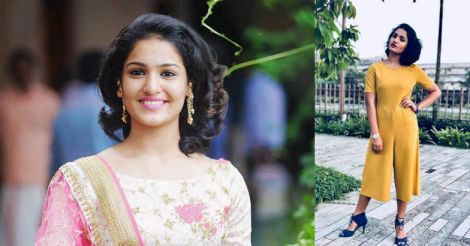 Sania had acted in two movies as a child artist. Remember the daughter of Mammootty's character in Balyakalasakhi and Jayasoorya's daughter in Apothecary.
"Think how happy I was to watch my first movie as heroine standing all the way due to the rush!" she said.
"I went to the movie with my father, mother and sister. None of us got seats. All of us were moved to tears when we saw how excited the crowd was. My parents were really happy. We could not get tickets for the morning show so we went again in the evening. The entire Queen team wanted to watch the movie together but we could not until now. The audience went mad with every dialogue about the mechanical engineering department. We could not watch the 'Onam' song. Everybody was dancing in the hall," she said.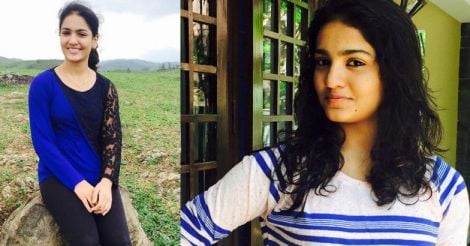 Sania said the movie offer was so unexpected. "I was not confident that I could act. Now I am alright. Dance is my passion and hobby. I am going to write the tenth-grade exam through open school. I want to study fashion designing after that. I want to do acting and designing simultaneously," she said.